First of all I noticed that Blocktrades was down last night - they say it may be a few days so I am working on a Poloniex howto.
The first thing I did today was power up some Steem to see what would happen... unfortunately it is still displaying the old 2 year 104 payment message.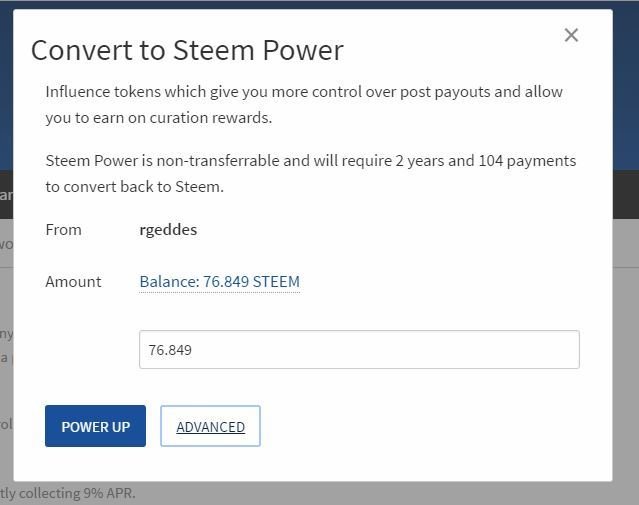 I had no problem powering up my money (except for the same old 104 payment message).
Then decided to test out the PowerDown feature everyone was freaking out about. I tried every Key and combination I could think of and I keep getting "Transaction Broadcast Error". Maybe things are still being update?


The only thing I could think of is maybe the SP on my test account is too low to Power Down - but I have a feeling its a work in progress.