2019 STEEM SILVER ROUND
2019 Steem Silver Round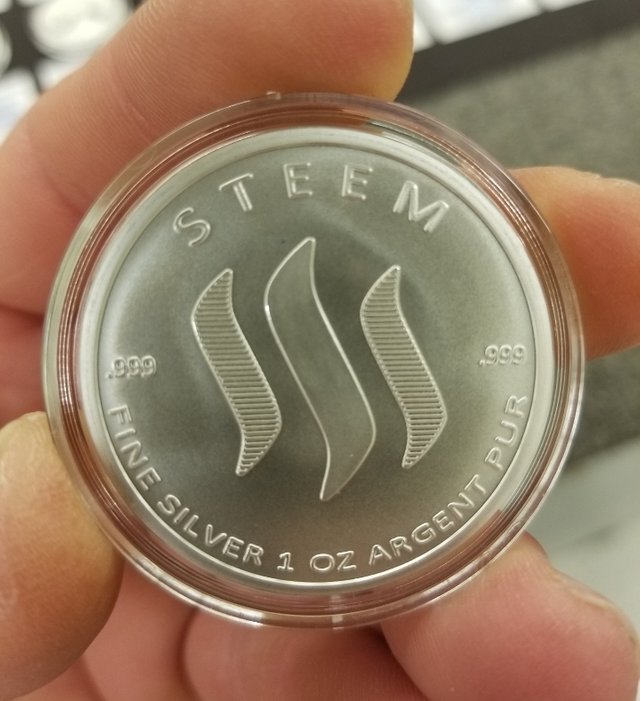 Progress
Well we are 2 weeks in and sales are going good, we have made it across the 500 minimum that the mint requires to produce the Steem Silver Round. We ended the two week period at 592 rounds sold.
SPECIAL NUMBERS
When it comes to Silver rounds there are 2 things that play an important part. 1st is the total mintage and the 2nd is the number on the round. Now all of the Steem Silver Round will come engraved with a production number. So from a value stand point you always want the lowest number or unique numbers. Well this year we will end up having around 30 number below 100 that may ne available at the end of the Pre-sale period. (October 15th 2019)
Steem Round History
This is the 2017 steem round it was the first creation of the Steem round, it was designed by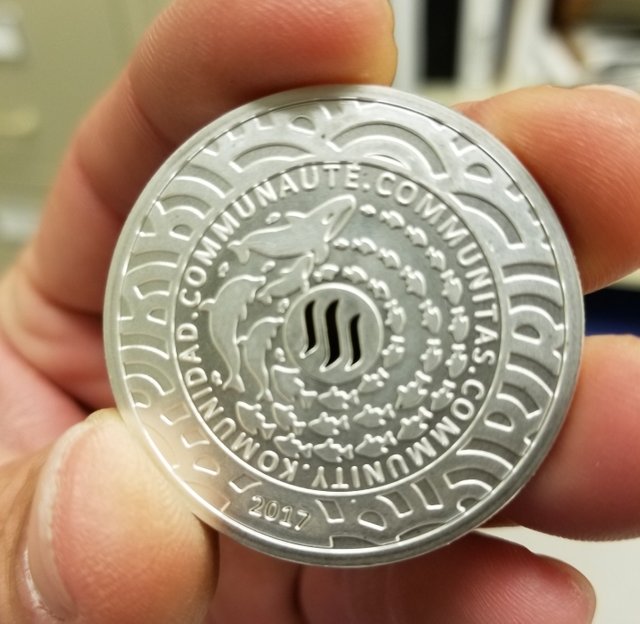 @bearone
, steemit community vote and made history. As you can see every class of steemian was represented on the round. This Was the start of it all. It didn't take long before
@sevinwilson
opened up the design contest for the 2018 Steem Round. The community was excited and the designs where coming and the competition was strong. The designs where up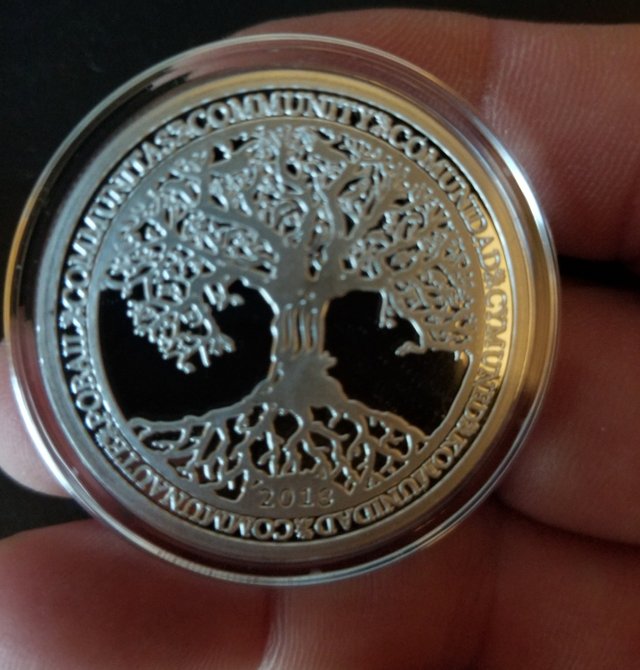 for vote and a 2018 design had been chosen, 2018 Steem Silver Round was designed by
@welshstacker
. It was am excellent follow up To the 2017 Steem round. Then the crypto crash happened and steemians where leaving left and right. It was quickly turning into a ghost town. Then 16 months later, we re-launched the Steem Silver Round. We knew that it was a gamble, we also new that to keep the series alive we had to get a round out for 2019. Now the 2019 Round shows that this project is growing in the design side of things. This years design again shows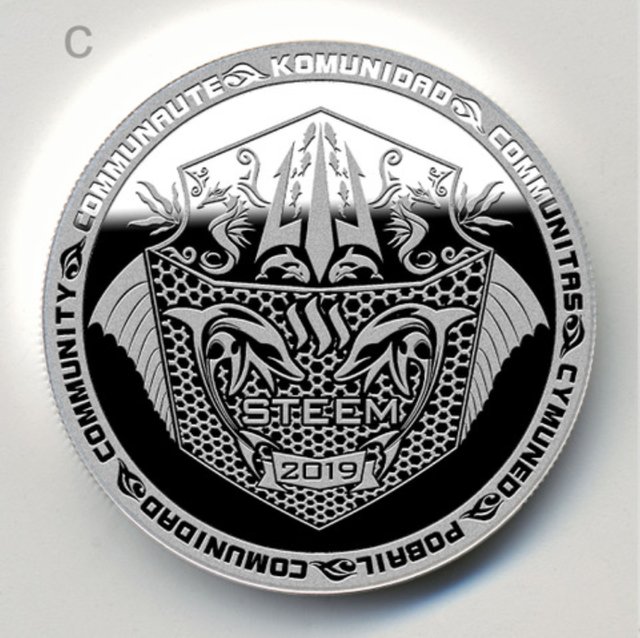 shows all the steps in your steemit journey, the detail is excellant and in my opinion
@edxserverus
did a awesome job on this design. As you can see by the rounds steemians designs talentes are growing and getting better and better. This year is a struggle, not sure if it is the volume of activity on steemit or maybe the round has run its course. I would hope that it is lack of steemit activity. Silver will always be undervalued just like steem, thats why this Silver round with a steemit theme makes sense. Those of us that have stuck around understands how undervalued steem is but the problem is we are about half of what we where 16 months ago.
How Can You Support?
You can visit steem silver round look around amd make a purchase. The site accepts PayPal, btc, eth, ltc and steem it is ran by myself @raybrockman, I am not a sales man, nor a web designer or even a professional blogger but what I am, is passionate about silver and Steem. I know thay both of these asset's are very undervalued and will one day show there true value.

Resteems are always welcomed, the more people who see the Steem Silver Round the better the project results will be.

If you are a current owner of the 2017 and 2018 Round make a post promoting the 2019 tell everyone about your experience and why you own them.
This project is 100% NOT FOR PROFIT and is designed to promote steem and silver.
600 rounds sold is awesome
1000 rounds sold would be great
1500 rounds sold would be amazing
Lets get to the 1000 and then take it to the 1500 maximum.
To purchase a 2019 Steem Silver Round click the link below
Thanks for your support