Greetings steemians !
I've been thinking lately how to show my token of appreciation to him.
So decide to write a post about him and I will share to all of you , how this men make me reaching reputation 61 in one month only, hence a good earning too :p.
My Superman @Deanliu
Back then I already give up on Steemit , I almost sell my account (this account).
Actually I'm bit touching by this steemit community they keep supporting me and give me hope. Their bunch of people's against my decision to sell this account, back then this account only at reps 58. I'm struggling so much on every post until I find @Deanliu. He teach me quite a lot of thing on HOW TO BEING A GOOD AUTHOR .
How we met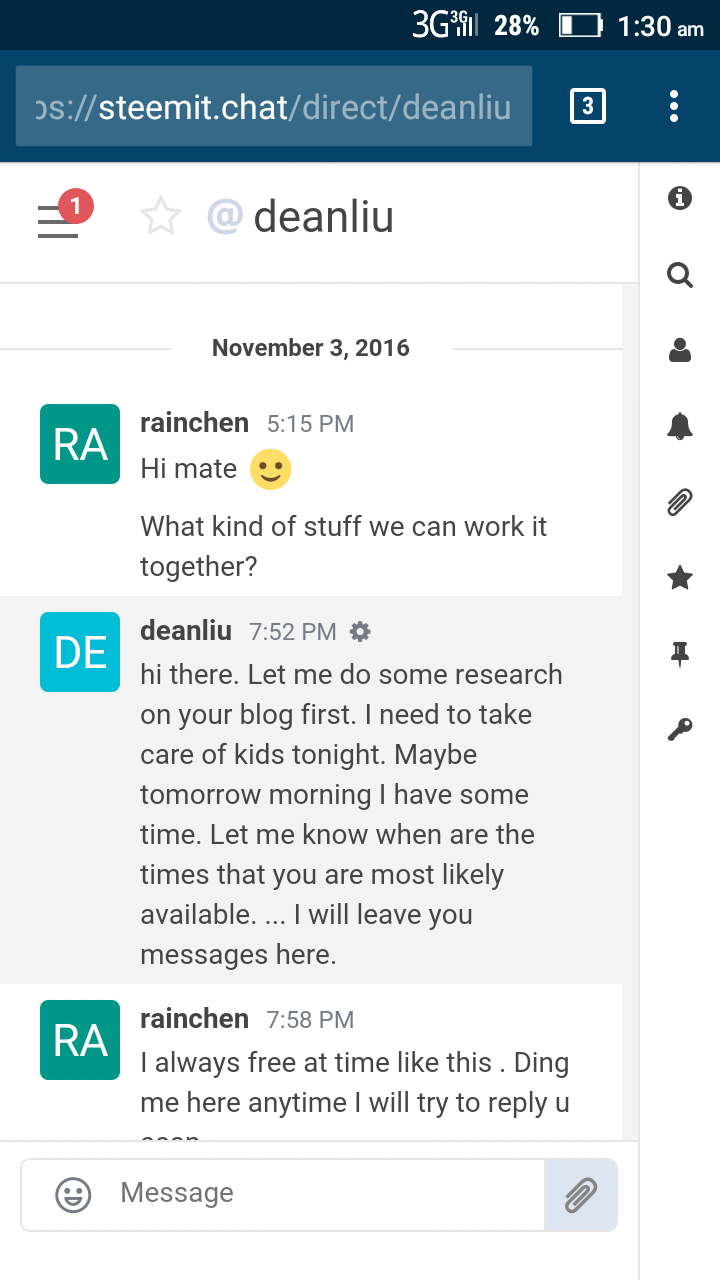 This date is our the very first day chatting on steemit.chat , I was hopeless and broke (Jobless).
But too bad he was on " duty " that day lol XD.
My fellow Newbies if you about to give up please read this. I really hope this can be very helpful for you guys.
@deanliu reply my chat on the next day .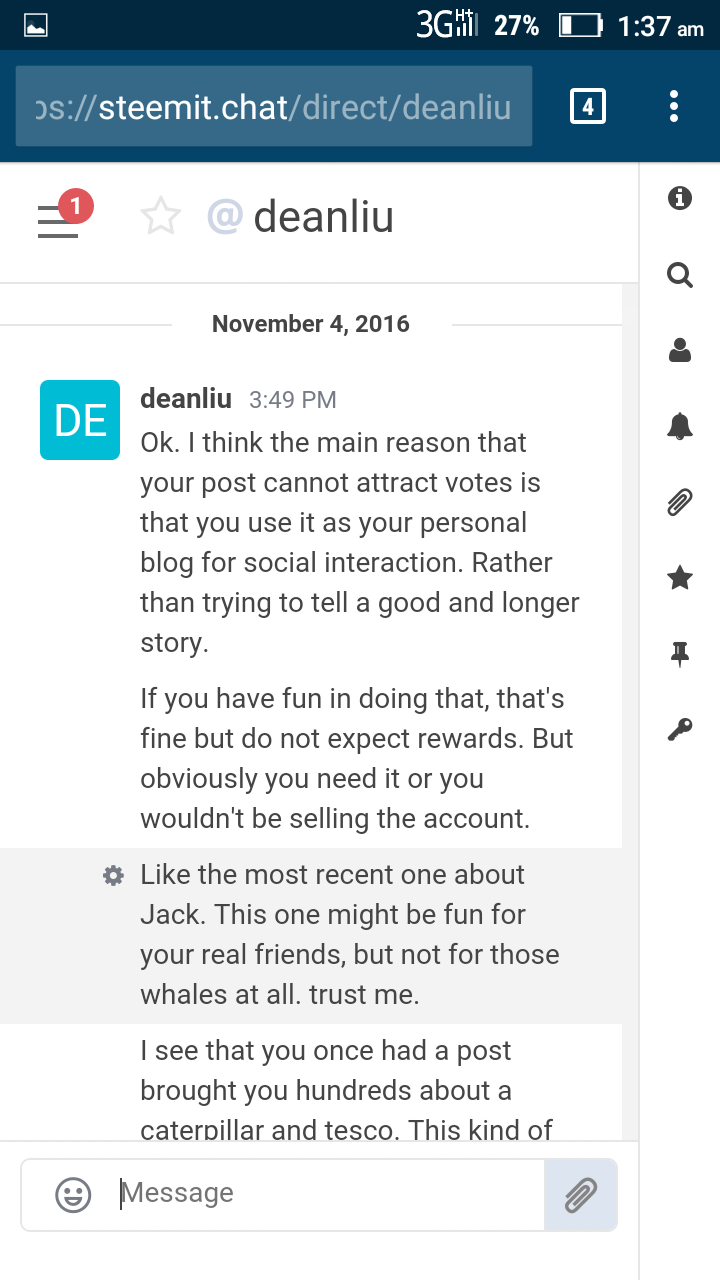 **deanliu 3:49 PM
Ok. I think the main reason that your post cannot attract votes is that you use it as your personal blog for social interaction. Rather than trying to tell a good and longer story.
If you have fun in doing that, that's fine but do not expect rewards. But obviously you need it or you wouldn't be selling the account.
Like the most recent one about Jack. This one might be fun for your real friends, but not for those whales at all. trust me.
I see that you once had a post brought you hundreds about a caterpillar and tesco. This kind of 'success' is rare so don't expect another one.
Besides it is not healthy too. What you need is to learn to write post that 1) is meaningful to you and 2) attract others' attention
Before we go further to discuss what to do. Let me know more about you so I can help.
So, you can write both English and Chinese right? One of my solution is to first get you to write more cn posts as a new start. You get a good amount when you introduced yourself long time ago. I am surprised that you did not post anything in cn afterwards. If you write something original, you can at least get vote from abit (the main whale in cn) and today he can bring you around $0.7 (used to be much more, but you know the steem price dropping)
Also, your job as a BUTCHER in a HOTEL sounds really interesting. Why didn't you write anything about both or one of them? Can you give me more details on that? Like what kind of hotel? Why a hotel needs a butcher? What do you really do? Why did you choose this as a profession?... any thoughts from you are good.
Oh, btw, 你也可以用中文跟我交談, 我都可以...
你25歲,很年輕, 我都快可以當你爸爸了, 超過40了。所以, 我可能會命令口氣多一點, 別介意
總結一下:
for your part: 1) reduce your posting frequency 2) discuss with me before you post or we design what to write together
for my current thoughts:
you post in chinese so you can get the feeling of earning a little bit as a start
I will tell you what topic to consider after you tell me more about you (do not post those you hear or see from internet or news whatever that is not yours originally, no pure photography post either unless you really have amazing ones.)
If necessary, use my account to post (I assume you've seen those 'featuring xxxx as the author' post). Sometimes who posts might affect the reward too. And you need to establish yourself as someone who can deliver posts with rewards...
That's it for today.**
What do you think?
If you need advice on your post don't be hesitate to ding him on steemit.chat , I believe he will try his best to help you.
There another few more words of advice by him quite helpful to me (hopefully to you too).
How to use a photo in your post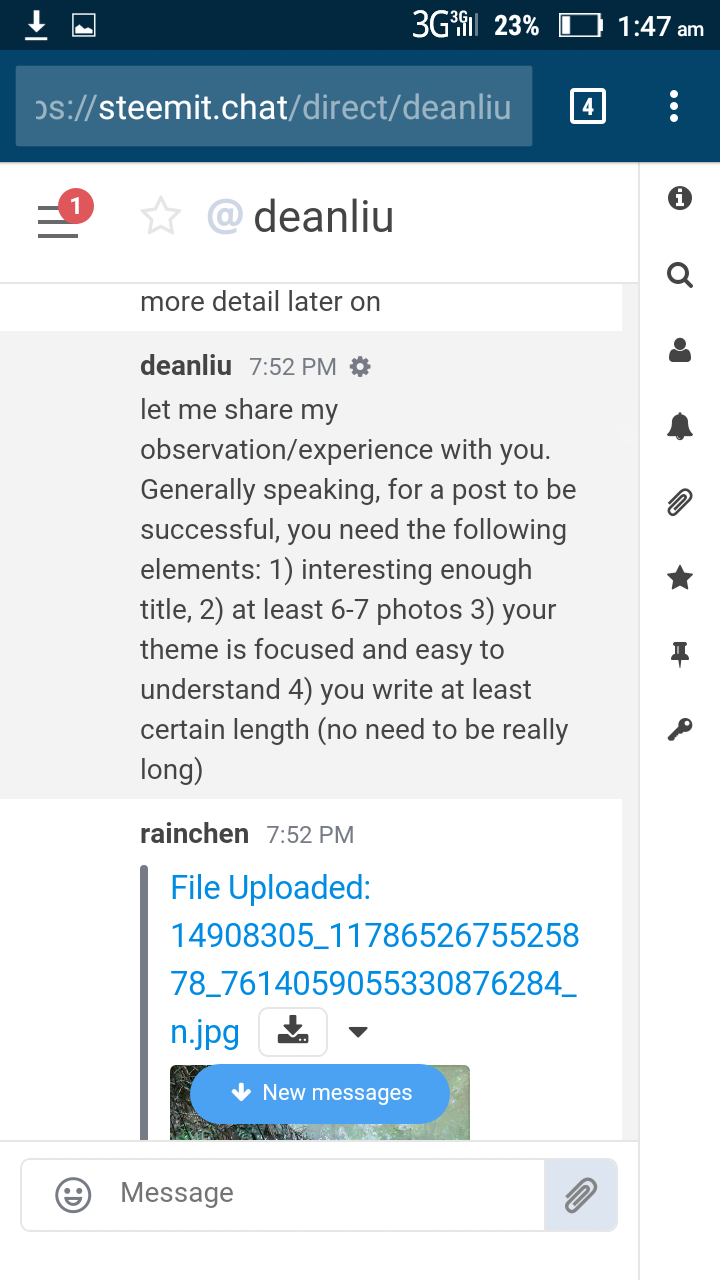 let me share my observation/experience with you. Generally speaking, for a post to be successful, you need the following elements: 1) interesting enough title, 2) at least 6-7 photos 3) your theme is focused and easy to understand 4) you write at least certain length (no need to be really long)
There more wise advice from him , I haven't posted it out yet. Im afraid you will be bored if there too much words to reads.
What do you guys think ?
If you think this post helpful
Please follow up my sensei @Deanliu and Resteem!
Thanks for reading
Much love Rc !