How to capture "Raptors" that eat livestock in Sarawak farms - Exclusive for Steemit hunters and farmers.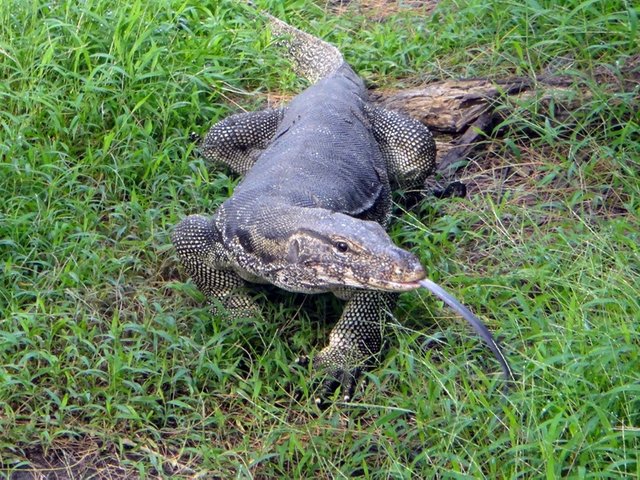 Back in my hometown I've got a fish pond, and chickens farm. Monitor lizard is our biggest and the most hated enemy, this lizard are known for stealing eggs and fish.
If having the same problems here I will explain how I'm going to set this trap. Let me guide you how to catching this thief, I got a solution how to catch your nightmares.
You probably need to spend around 10$ or less for setting this trap/snare.
Easy one, you doesn't have to be survival expert to set this one.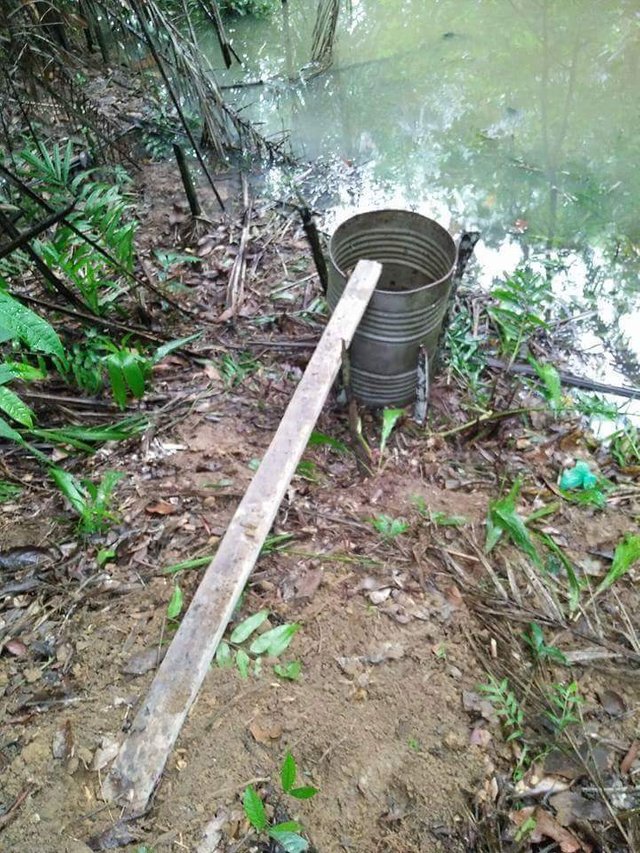 First find yourself a drum or something that similar to this photo.
I decide to use this kind of drum, made of metal so that the lizard can't escape once he jump in.
Avoid to use wood material due to this lizard claws pretty sharp, wood is their best friend :p.
Don't let him steal your bait this time.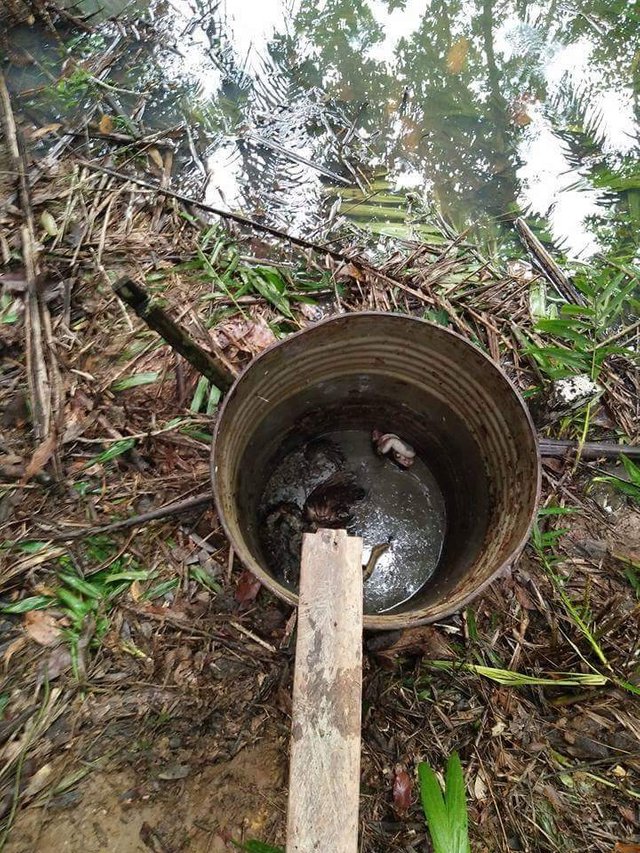 Second step ,
Find a rotten meat or dead animals, this lizard love rotten eggs/meat.
You can lure them in no time trust me.
Put the rotten stuff inside that drum, and place a wood so that the lizard can climb into your drum.
7 or 6 inch wide wood work fine.
Find a good spot, in my case I set my trap near my fish pond. Because this predator lizard always stealing my fish during I sleep.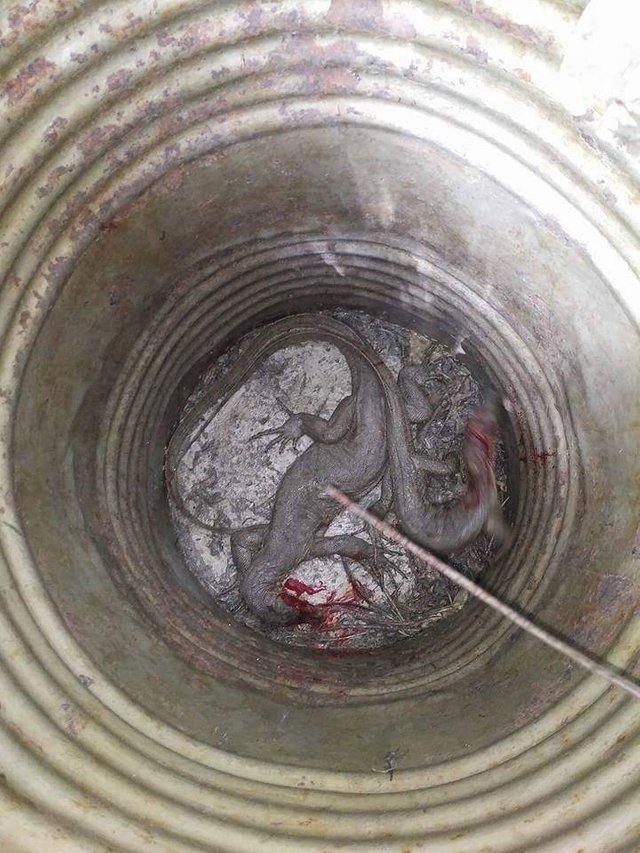 Third step ,
Is where you wait for your reward,
Sometimes it's will take 2-5 days. But if those prey around there you doesn't have to wait too long, look what I've got. BONANZA!
two at once, you jump I jump?!
This is the pond where I setting a trap. Look at the big snake head.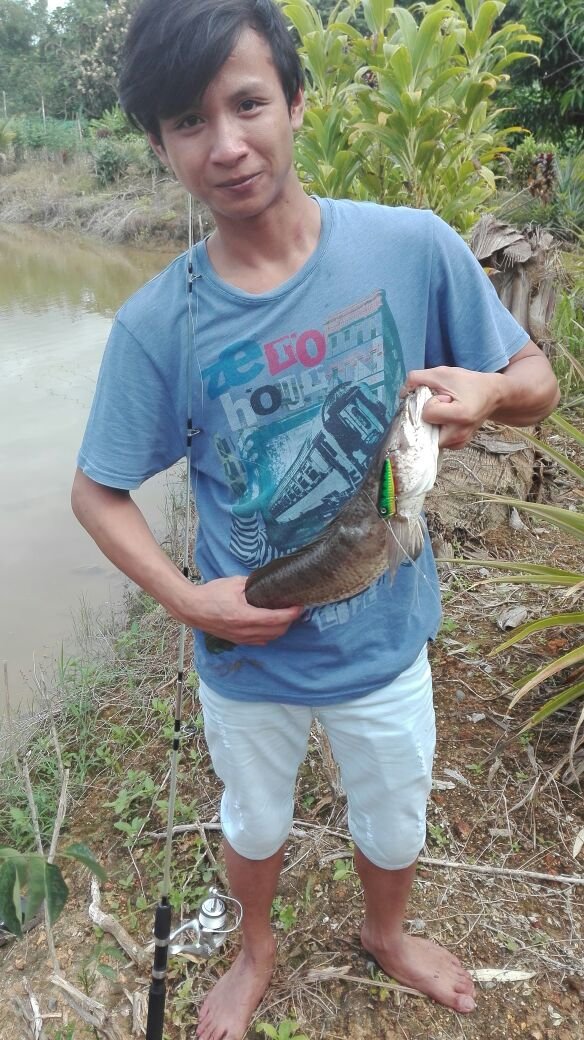 This is the predator from the pond itself,
The Snake head.
This one weight around 1.5Kg.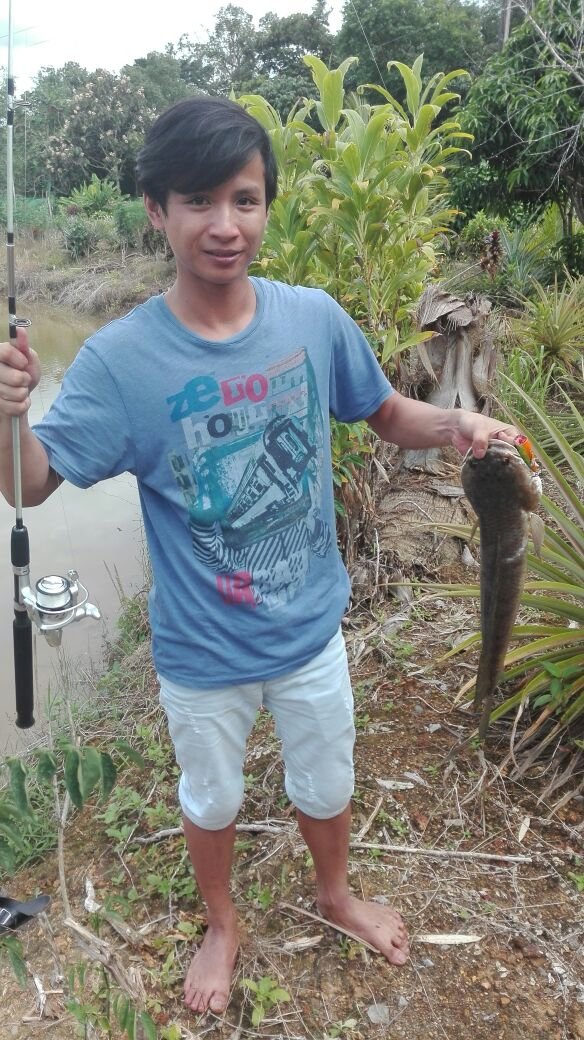 Do you think is helpful?
If you got others animals destroying your livestock or farm.
Let me know in section comments below. I will try my best to find a solution for you.
Thanks !