For all the new Steemians,
Welcome all ! You have joined one of the amazing platform.
Today in this post I would guide about how to earn the rewards in Steemit and be benefited from this blockchain network.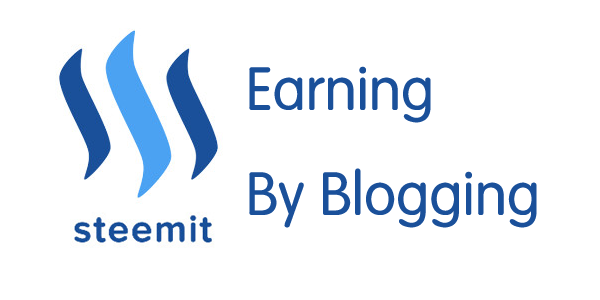 I shall begin with few queries every new Steemians will come across.
1. What to do after signing up in Steemit?
2. How to earn reward on Steemit and how fast can can I earn them?
Is that reward US $
4. P-C-C of Steem
5. UpVoting Bots- What are they ?
1. What to do after signing up in Steemit?
So, you signed up huh! You have taken a good steps towards one of the growing blockchain platform. So, after signing up the first thing is to let other Steemians know about you. You need to post an Intoductory post about yourself with a tag "introduceyourself". You will need a little brainstorming here. Think about yoursefl, your life, your motto, bobbies and present them to others in such a way that others are intrested in reading it and knowing you.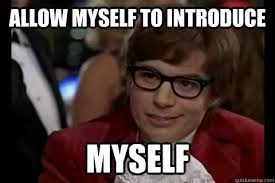 The existing Steemians are geenerous and helpful towars the new Steemians. They help you grow in this platform. So, let them know real you, an intresting side of you. It is advised to post one of your pic holding a paper with your name and todays date. It verifies you are the real human.
2. How to earn reward on Steemit and how fast can can I earn them?
Its quite easy to make money from Steemit with the intresting and qualaity posts. You can start earning on the very forst day, immediately after posting your first article. So the best would be with the introduceyourself article. When people find your post nice, informative or entertaining , you get upvote worth some steem dollars.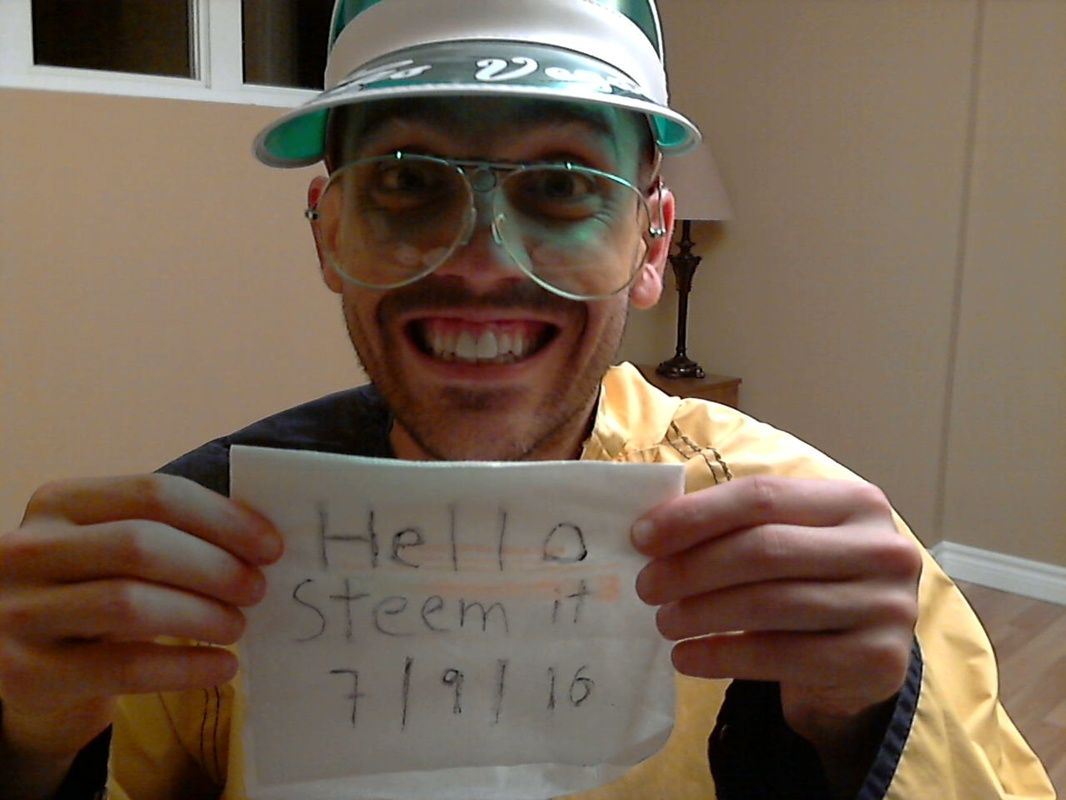 When some other users upvote your post you get some rewards based on their Steem Power. You can also earn reward by makeing comment on other's post, when they upvote your comments.
Is that reward US $
No, the reward you see under your post is in Steem Dollar (sbd). In todays rate, 1 sbd = 8 US $ (approx).



In above post, 29.54 is sbd i.e Steem Dollars, whose value is 29.54* 8 = 236.32 US $ (appprox).
Now, there is a little distribution of this amount. This 236.32 US$, will be party paid as SBD and partly as Steem.



This is because I choose to be payed 50% in SBD and 50% Steem
4. P-C-C of Steem
Posting, COmmenting and Curation are important actions in Steemit. After you post a new article, people can see them in the New category and read them. You followers can also see them in their feed. If people thinks your post is worth, you get upvote.
You can alseo get reward for commenting. When people like your comment , you might get an upvote worth some amount. You can search categories of youo interrest , read the articles and leave a related comment not just few words( like good post, nice, like it , i do not recommend such comments.)
What is curation reward?
The curation reward is one you receive when you vote on a post. Approx 50% of the rewards always goes to the author, the other 50% is divided between the author, the curators and the commenters. The curation rewards are paid out 100% in steem power. Thes then increases the power of your up-votes.
5. UpVoting Bots- What are they ?
Steemit bots are especially helpful for the new steemians who needs more upvotes and increasing their author rewards. This will get more votes, rewards and help to reachout many people. The more higher-weight upvotes, the faster you get more rewards. The upvoting bots have high steem power, whose one upvote is equivalent to big dollars.
Steps:
A. Go to wallet -> click on Steem amount - > click on Transfer


B. Add name of Bot in To - > Amount of Steem in Amount box-> Url of your post in Memo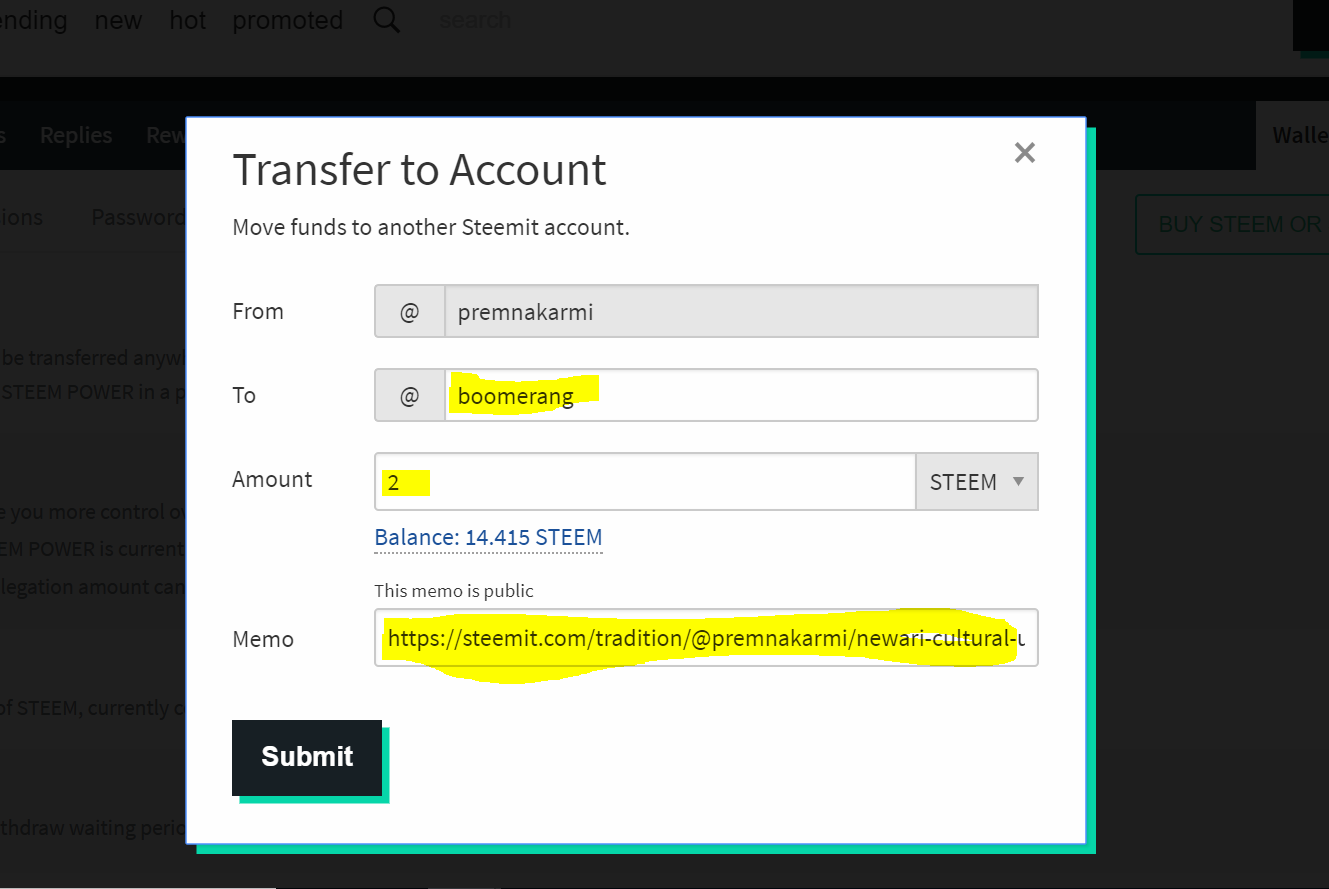 Few more tips for your post
i.After you post, add a comment @originalworks , this bot upvotes and leave a comment for free>
ii. Repace https:// in your Url by "re" and enter it in the browser, it will upvote and resteem youor post.



In my next article, I would be posting more for the beginners regarding
--transferring funds among wallet from various websites,
--best bot software,
--Steem powers and much more.
Do upvote my post and help me come up with other helpful posts. Leave a comment for any question.
Good day folks