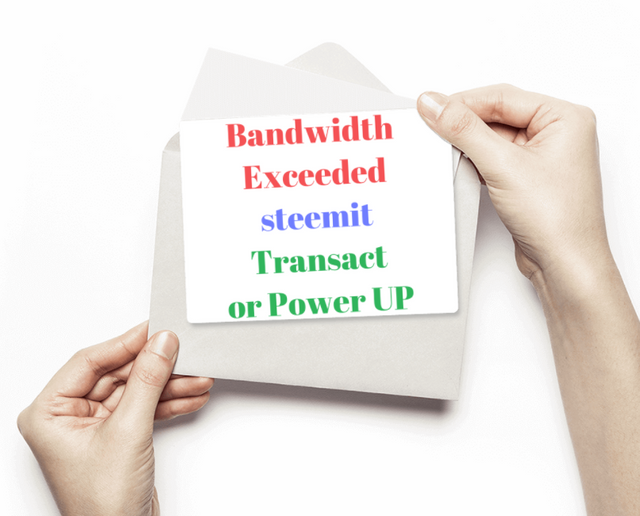 Many of us who are begineers and very much active in Steemit must have come acrros this issue, when the steemian is shown an error "bandwidth limit exceeded. Please wait to transact or powerup Steem". I my self got into this issue few days back and was really pissed off due to this proble. I can neither post, comment, edit or transfer steem to anyone.
I saw many other freiends also going through this issue and thought this would be a nice topic for the beginners.
Here, today I would be discussing about the causes, solution and prevention* for this issue.

So, what's the cause for this bandwidth issue ?Before that lets discuss about BANDWIDTH.
What is Bandwidth?
So, bandwidth is the limited capacity provided to the each steemians based on the basis of steem power they have. It is the measure of how much data can you upload and download from and to the Steemit website. This creates the limitation what amount of comments, posts, upvotes and other similar actions could be carried out by the steemian. More the steem power, more the bandwith.
Why is there bandwidth limitation?
The limitation is made so that no steemian misuse the concept of Steemit and over-do upvoting, commenting and posting for earning more rewards.
Thus, the cause for limitation warning is too much posting, commenting , upvote and resteem.
What to do once I get into this problem?
As the warning mesage suggests, there are two solutions for this.
Wait for few hours until your bandwidth is restored
Power Up your Steem

**AVOIDING TECHNIQUES **
Following are few things that helo to avoid this issue
Post Qualitative Posts
Rather than posting too many posts, post few articles but qualitative so that it targets many steemians and help to earn good rewards. It results in good steem power and more bandwidth.
Stop upvoting and commenting everyone
Upvotes are very valuable. The more you use, the more its value decreases and might take few days to gain 100% voitng power for beginners. Similarly, do not comment everwhere. Comment only where it is worth.
Limit your editing posts and comments
Rather than re-editing and posting again and again, its better to post and comment wisely. Do not edit until it is really necessary.
Avoid resteeming everthing
Do not restetem everything you see. First , it will decrease your bandwidth. Secondly, it will flood the feed of your followers and they might unfollow you.
TIPS
You can also check the status of your bandwith by going to the website : [https://steemd.com/@yourUsername]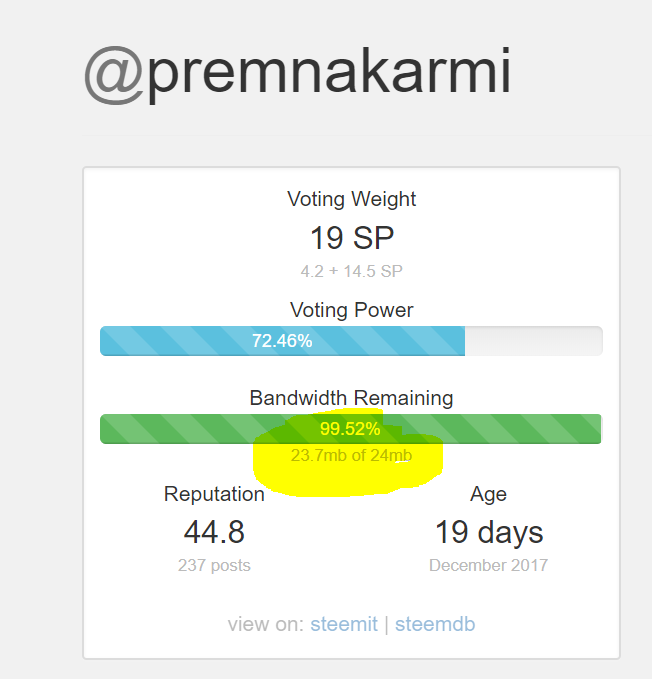 Help me come up with more posts for beginners with your upvotes. Also , resteem if you thinkkthe post is worth.
Also, review my first post [https://steemit.com/steemit/@premnakarmi/steem-part-1-guidelines-for-steem-begineers]