One of the Hacker Victims | Why Did I Create a New Account
 After the attack that happened by the hacker, I couldn't access my account anymore. Yes, I felt a little sad and fear possess me, but I already knew that Steemit team will be able to get back our accounts as they were before. Thanks for the whole hard work the team is doing.
 I keep watching since that day all posts and interactions. When I go ahead to vote; I remind myself again that I actually can't contribute for now. I really felt isolated a little bit since I was happy being here every day. 
Why I Made This New Account ???? 
Whatever in your mind right now is the false answer for this question. Yes, I made another account but it's not for me. I talked before in my original account about my adventures and experiences in Scout briefly when I was living in Lebanon. My group there was for the members whom their financial status acceptable and I was (Still) one of them. So, I talked to my commander a couple days ago about Steemit and explained it simply to her. I told her to try to be a part of this community and in the same time gain money for future activities for our group there.  
The problem is that they don't really know how to write exactly in English since it's not their language. So what I did is offering a helping hand by creating an account and post for them here. They will send me a draft in Lebanese and I will translate to English and implement the pictures for the activities.  
I wish that I could go there and explain everything to all the members and commanders about Steemit. But even if I gathered the enough money from here to go there, the country won't allow me to enter their land since I left it as a refugee. That's the situation for all people like me. But instead I will be working on a post to describe in my language how Steemit function to my friends so that more people will get the chance to be part of this community.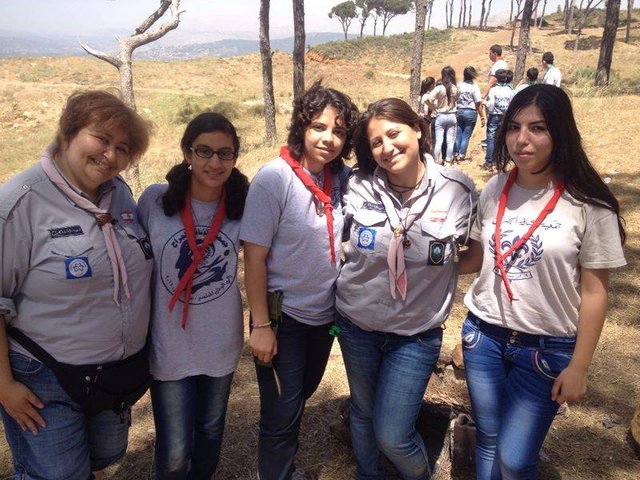 That's a picture with my two commanders and friend in our group while we were doing an activity in 2014, a day before I said goodbye to them. I wanted to prove that I am the same person in my intoduceyourself post. Also I wanted to inform everyone here and try to be honest since I feel that I am a part of this all community.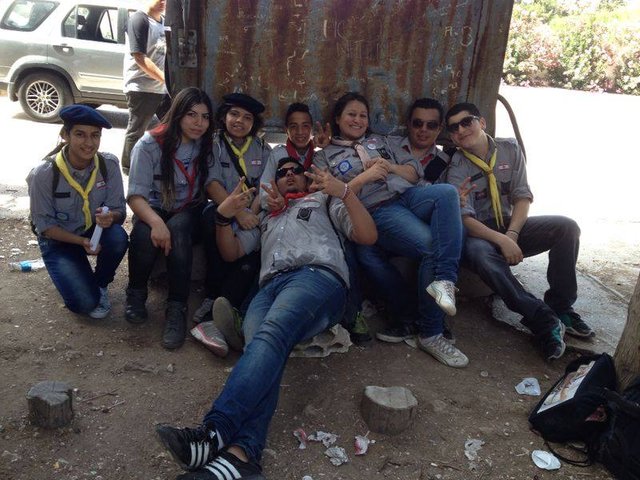 Be ready for Scout adventures Steemit ~~ I am stilling waiting to get back on my lovely account again ^^