Why is @haejin hated so much ? Steemit Drama
If are for a while in steemit and you are someone with crypto background then you must know this gentleman @haejin. He is one of the most influencing crypto analyst in steemit. But in recent days he is getting a lot of downvotes and he is having a lot of people hating him. One blog talking negative about haejin got above $1100 in a single post.
https://steemit.com/steem/@berniesanders/haejin-still-raping-the-reward-pool-is-ned-involved
Look at his picture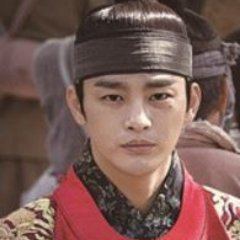 Steemit drama of people supporting haejin and hating him has started. It is good for the steemit network because a drama is what made youtube bigger and it is required for social media like steemit to grow but it is not a good thing at all for haejin's performance. He had even posted asking for help from his follower.
Who hates Haejin and Why the post about haejin got so much of money in single post ?
They are those people who used to take more than 1 bitcoin for same information that haejin is providing for free. Haejin is almost 100% accurate and every information is free.
So, for those scammer it is really a big problem. So they are depositing steem and converting it to steempower just to vote against @haejin. This is what caused a the post to generate such a huge amount of money and made it top on trending for days. Although his reputation got very low (-18) after he posted against haejin but the money he got was huge.
How can you help haejin ?
If you got some profit from his priceless blog then you must help @haejin. How can you help ?
Just upvote him and let him win against his downvoters. He needs a big army than ever because all those scam trader who take money for suggestion are mad at him and want's to decrease his reputation at any cost.
Thank You for reading and please support haejin if you love him.