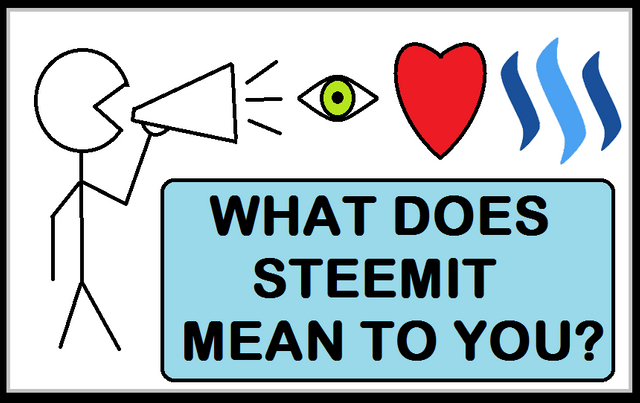 Recently, I was asked that question.
---
In preparation for the STEEMIT IN NIGERIA Conference, @ehiboss requested that I make a video that they could show the attendees at the conference. Of course I wanted to help out. Here is what I came up with.
To find out more about the STEEMIT IN NIGERIA conference, click here. A lot of incredible steemians are hard at work to grow the number of steemians in their communities.

YOUR TURN
Although the video that I made is about five minutes long, if I had to sum it up in one sentence, I would probably say something like this:
Steemit is an online outlet for your hobbies and creativity where you can not only interact with members of a global community who share your interests, but actually get paid for doing so too!
---
What about you? What does steemit mean to you?

Until next time…
Don't waste your time online, invest it with steemit.com

GIF provided by @malos10
---