Subscribe to Steemit's Youtube Channel & Earn Rewards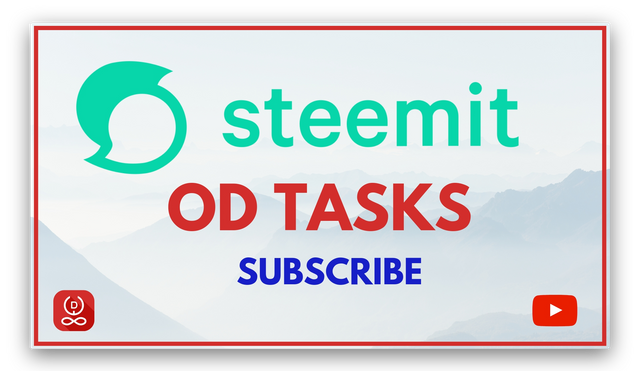 Hello Everyone,
We got the chance to be on The Steemit Podcast series: Decentralized Entrepreneurship and Marketing hosted by @andrarchy. The whole discussion can be found here. We tried to share the insights we've gained building multiple products in the blockchain space from our Steem account creation service steem.ninja, to our organic community building platform, oracle-d.com.
Podcast is also live on Youtube which you can check here:
Overview
In order to increase the visibility of Steemit's Youtube channel we thought about launching this campaign. Since, Youtube is the best search engine for videos, we would like to see STEEMIT's official channel to grow, which can possibly bring us more eyeballs.
Steemit's official YouTube Channel: https://www.youtube.com/channel/UCszdL-p-oxFW9xQyXT9mkWw?sub_confirmation=1
REWARDS
Every valid entry is eligible for a small upvote on their comment based on our own discretion.
TASK DURATION
Start date: 21 - Apr- 2019
End date: 28- Apr- 2019
MANDATORY GUIDELINES
Upvote & Resteem this post. Share "Proof of work" in comment section of this blog
GOALS
Increase Steemit's Youtube Channel's Subs.
PROJECT/CLIENT DETAILS – Background Research
Steemit is a blockchain-based blogging and social media website, which rewards its users with the cryptocurrency STEEM for publishing and curating content, and is owned by Steemit Inc.
TO DO
Subscribe to Steemit Inc.'s Youtube channel from the link provided in "Overview" section.
Post screenshot in the comment section of this post by @oracle-d.tasks.
Resteem & Upvote this content for more visibility.
Tag 5 more Steemians in the same comment where you are posting the screenshot.
Watch some of their videos if you want to or share with some of your folks who might be interested. (Optional) This would help the channel improve their watch time, ultimately a chance to earn more rewards through Youtube Monetization. One more way to help Steemit Inc. with revenue generation.
---
Please follow these guidelines for best results and high upvotes:
Please do not use spam accounts to make multiple comments or multiple subscriptions on Youtube. You might get added to our blacklist for doing so.
Only one comment per user is allowed.
Follow all the guidelines properly.
---