[ANN] Introducing Glasnost alpha: open source blog and app server for Steem/Golos blockchains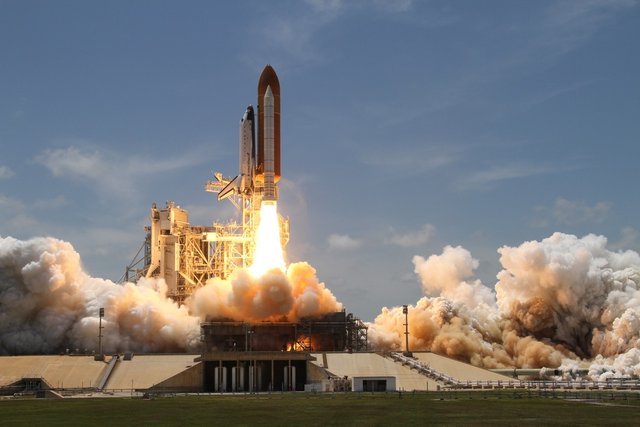 Today I'm pleased to introduce Glasnost: a second layer/platform/server between web/mobile clients and Steem blockchain. Glasnost primary design goal is making development of Steem/Golos applications easier, cheaper and faster. Glasnost is built with Elixir/Phoenix and is published under the MIT license. During the alpha period Glasnost will serve as a static blog app allowing Steem authors to publish their Steem blog on their own domain. All author's posts on Steem are automatically synced by Glasnost blog engine.
Glasnost alpha v0.1
Glasnost alpha is a static blog server for a single blog author. Glasnost will periodically synchronize content with new posts published on Steem. All data is stored by in-memory Mnesia database that is a part of Erlang/OTP platform.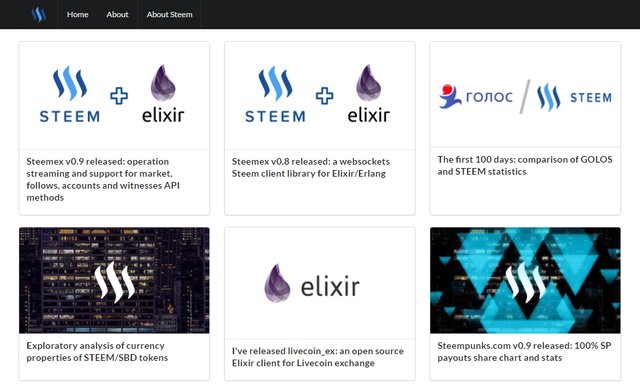 Glasnost demo for @ontofractal
Tech stack
What's Glasnost?
Glasnost is a political slogan for increased openness and transparency in the Soviet Union during the perestroika period. It's also a wordplay based on the "Golos" name.
Glasnost Roadmap
This is a somewhat scratch your own itch product and is based on my experience with building apps and bots for Golos and Steem for last six months. I've found that developer experience of JSONRPC APIs is suboptimal and practice has shown that front-end apps require some sort of layer or a proxy (usually an SQL database). Glasnost aims to be a convenient and performant solution.
If successfully implemented Glasnost 1.0 will become a foundation to build advanced frontend and mobile clients without having to write backend code and will help developers to concentrate on creating value for the Steem/Golos ecosystem and application users.
Planned features:
Convenient websockets APIs for accessing blockchain data
Performant, low latency APIs
Advanced filters and content display settings
Integration with IPFS
GraphQL support
Real-time streams of blockchain events with access to enriched data
In-memory database of blockchain objects
Easy docker deployment
Development process
Glasnost is a single code base developed simultaneously both for Steem and Golos blockchains. Glasnost is made possible by the committed support of Golos open source ecosystem by @cyberfund. Read more about Golos and cyberfund open source support in this post by @hipster.
Deployment and Startup
Glasnost will be distributed as a docker image soon but at the moment deployment must be done manually. Step by step deployment instructions can be found here.
Feedback
If you have any requests or feedback, please get in touch with me: ontofractal at protonmail.com or steemit.chat.
(∩^o^)⊃━炎炎炎炎炎