Hello Steemians!
OnePageX.com: The Simplest Exchange - Updates!
To start off, some great news.
BCH & LTC ADDED!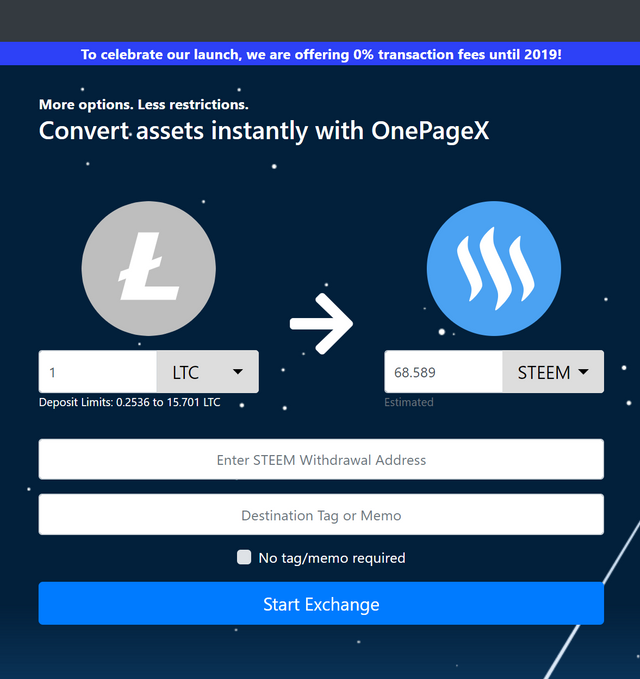 LTC input transaction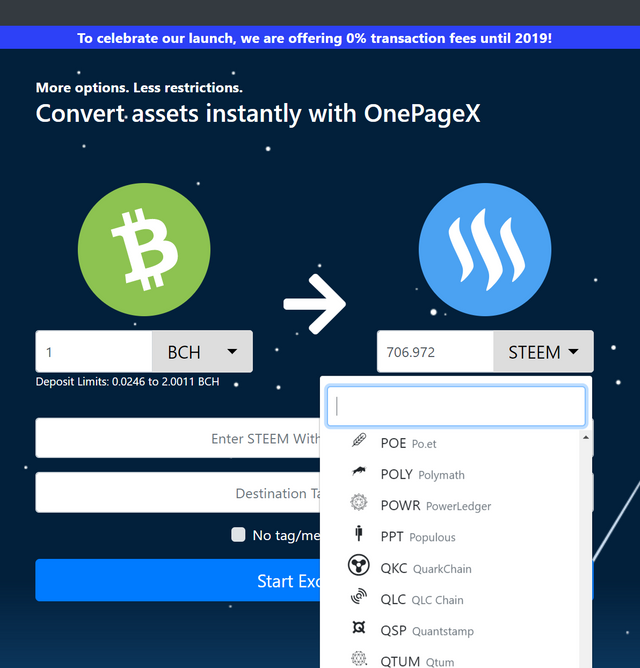 BCH input transaction
We are happy to announce that we have just added BCH and LTC as deposit options for OnePageX.com. Now there are more ways to get STEEM as well as 140+ other cryptocurrencies.
More to come!
We are working on additional pairs to further improve the service. As of now, Bitcoin, Litecoin and BitcoinCash are all deposit options.
No Fees Continues!
As some of you may know, we have announced no fees for the remainder of 2018, so feel free to try OnePageX.com for an exchange that's quick, simply, as well as cost-efficient!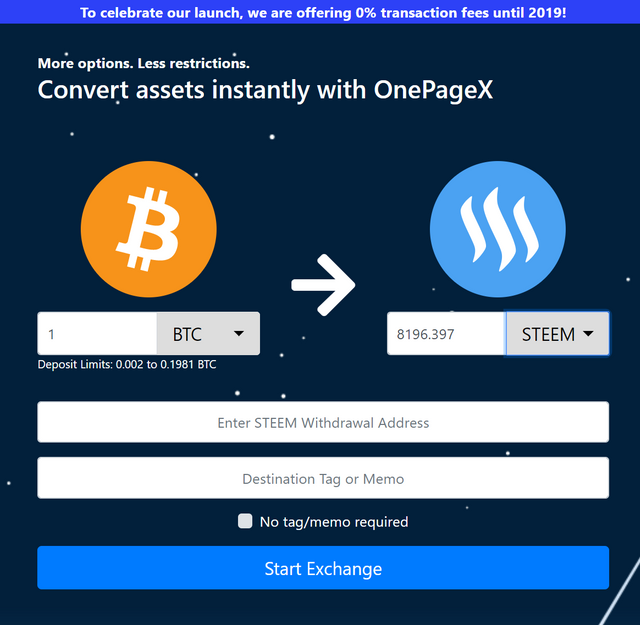 Whether you are at your home, or on the go, OnePageX.com makes it easy to convert your cryptocurrencies!
Thanks for keeping up with OnePageX.com! Follow us for more updates.
Have questions or comments? We would love to hear from you! Feel free to leave a reply.