Have you noticed I've not been posting much? Behind the scenes I've been working on this little curation blog. Have a look.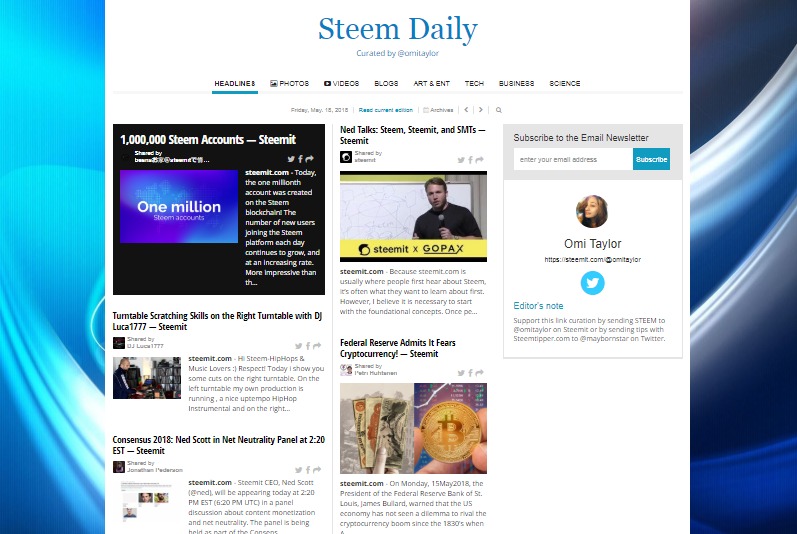 This is far from complete, but about half-way done. Every day (almost) there's a new digest of 10-50 articles curated together into this easy to read little online magazine. Then I post it around on social media. I'm going to start posting them here too.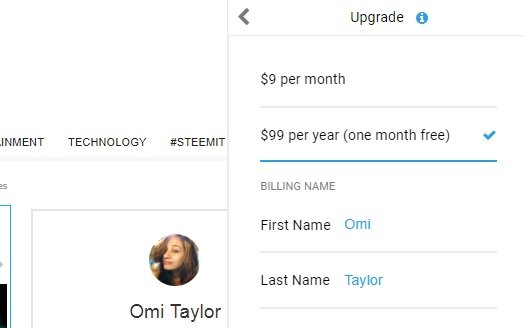 I went a bit crazy and hooked up Steem. I figure this would be overall good in the long run for my #steemtipathon project anyway, and compliment the other sites going up to help with that.
Once I'm done with this, it probably won't be so personalized. But for now, it is. Perhaps one day I'll have a few highly trusted friends help me with the curation of it. For now, I'm grabbing articles from Twitter, using a Bookmarklet, and via RSS.
RSS you say? Well, Streemian is broken. So, boom-shaka-laka...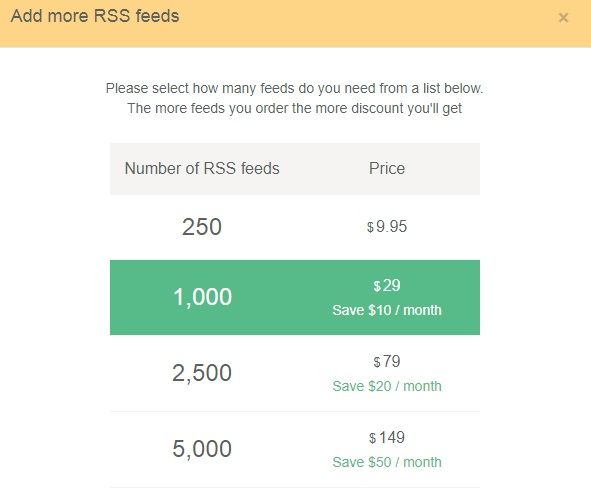 This is quite a $tune$ I'm playing here.
Many people invest in Steem. I thought it would be interesting to see what happens if I invest in Steemians.
The RSS feeds are part of a larger idea as well. They'll be mashing up all over social media (Reddit, Facebook, Tumblr, etc.), Discord, and other blockchains. Free backlinks. Oh, and Podcasts. Oh! And Videos. OH, and more to come.
No, not yours. I have not jacked your page and made it a feed.
So how do you get curated to this fancy (and about to get much fancier) digest and sprinkled all over the web?
EASY!
Post your articles on Twitter and tag them #steemit
Post your articles anywhere on Reddit and leave the — Steemit in the title.
If you do one of those things, I will discover your content. There's no guarantee that I will include it in that day's digest, but I will discover it for sure.
Why this? After reading a lot of posts from @acidyo about Reddit and seeing the work that @crimsonclad is doing with @followbtcnews to involve Reddit, Twitter, Discord, Telegram; I'm thinking, "Hey, this can go both ways."
Aside from driving traffic with Syndication, there is also- ADS. Yep. But more on that later 'gator.
More secret sauce is in the sandwich as well — I'm happy to say, #SteemTipathon is moving forward. Big thanks to FollowBTCNews for getting the scripts refined. I'm so happy two successful campaign tests wen't so well.
Where I lucked up was that the domains I got for my onboarding adventures were affordable. $1 for the first year.
And my son Joey (8) is working on a Steem Roblox Game >_<
Follow for updates. ♥️
Your Upvotes Make Things Like This Possible.
♥️