Market Research in mba
Market Research in mba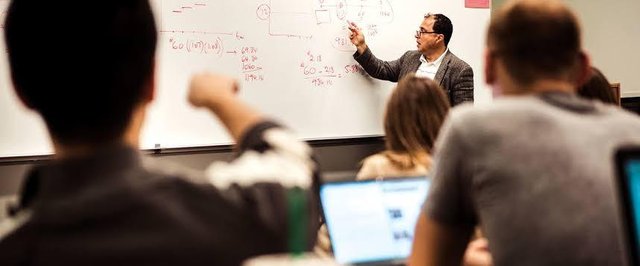 First of all, we have to do a market research which is: The process of gathering information about the business, Market, competitors, Customers' Needs and market size, Product or service prices.
-At this stage we have to do a swot analysis to identify our strengths, weaknesses internally and opportunities, Threats externally.
we have also to identify our business type whether B2B or B2C and the type of industry such as (Retail, FMCG, services, Manufacturing, etc.) as that will help us to identify our target audience and the proper content and message, also It will help us to identify where to reach our clients.
2:2:2: Buyer Persona
At this stage we have to identify our target audience, based on the market research, it will be easy to identify our customers, and in this stage, we have to identify the following:
1- The Type of customer: Business or End user.
2- Age Range: Kids, adults, etc.
3- Gender (Male or Female or Both of them)
1- Location: Ex. Africa – Egypt – Cairo.
2- Interests: For example (Travelling, Shopping, looking for luxury, Fast Food, etc.)
3- Customers Class :(Class A+, A, B, C)
4- Preferred devices: (Laptops- Smart phones – android devices – iOS Devices, etc.)
5- Preferred Platform:(FB, Twitter, Instagram, Snapchat, YouTube, Google Search or Display)
6- Language: Arabic, English, French, etc.
7- Content Type: Visual, Editorial, Video, Infographic, etc.
2:2:3: choosing the right channels to reach the Target Audience
Identifying and choosing the right channel to reach to the target customers is very important And this task has to be done by professionals in the industry & Marketing as well, and this has to be done after Market research and identifying buyer persona is over, as that will help to choose the right channels for the target customers , As after identifying all these you will find that each Buyer persona is a different from another and the channels are different , Let's say for Example that you own a candies factory and you want to promote your products to the kids , you can't promote it in linked in or Twitter , as these social media channels are not the suitable place to advertise such products .
That's why It will be waste of Time & Money If you didn't identify the suitable channels well, so there are some factors to be considered based on my research and experience to choose the suitable channels as following:
1- Location
As Location is one of the most important elements to choose the suitable channel, For Example The residents of Gulf area prefer Instagram, Twitter and snapchat rather than Facebook, In Egypt, Facebook is the most important platform and so on so, Location is very important to identify the right channel.
2- Category of Industry
Category of industry is an important element to identify the right channel, as for example in cosmetics field Instagram is the most important channel in gulf area for cosmetics and then Snapchat, another example is Real estate in Egypt as FB is the most important channel for it.
3- Demographics of Social media
Marketers have to be aware of demographics of each channel in order to identify the suitable channel, so we have to be always updated with the demographics of Digital marketing channels in the Target Location, as there are many websites showing the demographics of These channels displaying it as shown below for example FB, Instagram, Twitter & Snapchat:
Through This website and similar websites, we can identify the demographics of each platform, and its recommended to see the numbers for each country and for each city If available, for the data to be more accurate as data is different from one place to another.
4- Type of content
Type of content can determine the suitable platform, as for example If the business is depending on images more than written content, so Instagram & Snapchat can be suitable, and If The business is depending more on videos so, YouTube will be the first choice and so on.
In mba you will learn how marketing research works, studying customers and types of customers.