Nearly two years of feeling like the underdog is starting to take it's toll on my mind.
No whiny complaints about the place.  A few grievances, sure.
And some things simply don't make sense to me.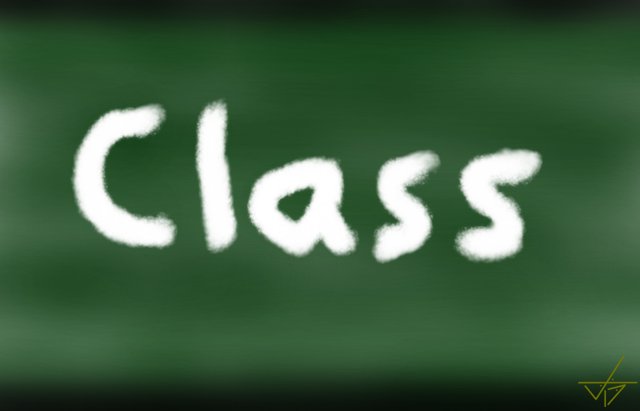 Of Course
I don't expect anyone to listen to me either.  That's life, and I'm fine with it.
There's no need for me to complain about something like: The Trending Page.
I'd much rather offer ideas.  Improvements that benefit all.
I know a lot of people do complain about it, and yes, I can see a few problems there as well but the thing is, I wrote about the issues many see today, long ago, before they happened, because I didn't want to see these problems before they started.
So why should I complain about being right!?
Wink-wink.  Just messing around.
Back in early February of this year, I wrote a facetious post comparing bidbots to crack cocaine and the drug's tendency to destroy neighborhoods.  The publication was well received and opened quite a few eyes.
These days, not always, but some days, that front page looks to be a tad bit run down and doesn't really reflect what the majority of the community stands for.  You have to drive pretty damn far through the shit part of town to find the nice neighborhoods, where most of us who take pride in this place, reside.
We all know how some folks would sooner drive around and miss out on the entire city simply because the entry point is unappealing.  A few more might even assume the entire community is much of the same and take the freeway out of here, never to be seen again.  It's bad for business if a city can't attract tourism or random travelers just passing though and this vibrant community of ours is one and the same.
I broke character (I typically blog in character and write entertainment, for fun) to write another post after the crack cocaine incident.  In that post I became frustrated and pointed out how we all dodged a bullet because Steemit's trending page was featured on Joe Rogan's podcast as they spoke briefly about the potential here.  Even Joe Rogan said, "Wow," as his eyes lit up.  That's good for business.
One or two days before that podcast, our trending page was complete chaos.  Flag wars and trolling.  1.5 million people have since watched that podcast and that's only counting the views on Youtube.  So yeah, we dodged a bullet.  The first few posts they showed on the video version of the podcast were respectable, that day.  Phew!
After that close call would have been a good time to start cleaning up the neighborhood.
Nothing Changed
I didn't expect anyone to pay attention to what I said anyway.
Then a few weeks later, Ned is being interviewed live on Bloomberg and the reporter mentioned the "low quality content and people simply attempting to chase the money."
I'm sure some of you remember that.
We had plenty of time in between the free publicity offered by Joe Rogan and that interview on Bloomberg to make some changes.  A few minor tweaks would have went a long way and those heartbreaking questions during that interview would not have existed.
I say heartbreaking because I've been here for nearly two years; and there's a reporter on television painting us all with a broad brush; calling our stuff, including mine, junk.
Ned didn't stand up for the hidden gems either but I understand why.  Those interviews don't allow people enough time to say everything that needs to be said in order to cover all the bases.  They cornered him, but he did acknowledge the fact there are a few issues that require attention; so that was good enough.  Growing pains.  I get it.  Always have.
Way Back in Early January
Before the crack cocaine and bad publicity.
I wrote a post describing exactly what's about to happen to the trending page, and I was right, because we see it getting out of hand today.
I explained the difference between paid programming and actual content.  I tried to point out why it's wrong to put unmarked advertisements on the trending page and favor that sort of content over actual content that helps lure eyes to this community.
Since the bidbots are there to use for promotional purposes, anytime a member here uses one (or many) of these bots, their post gets converted into a form of advertising similar to paid programming.  When it comes to ratings, paid programming gets the lowest.  It has always been that way in the entertainment industry.
The content consumer doesn't watch twelve minutes of commercials and then take a break to watch two minutes of the show they like, then go back to another twelve minutes of commercials.  It's bad for business if we continue to do things backwards like that here on Steemit.
Have a look at Youtube some day.  That 'skip advertisement' button is there because people want actual content, not advertisements.  Nobody wants to wait around for two minutes just to be able to watch the one minute video they were clickbaited into viewing.  Advertisers became aware of this and now many of them cram their message into a five second spot so by the time one wants to skip the ad, it's already over.
Look how successful Youtube is and now realize even the advertisers are putting the content producers and consumers first in order to help keep the eyes and ears everyone needs in order to succeed in this industry, so let's follow their lead.
The Solution
Simply remove the posts from trending status the moment the use of a bidbot or other promotional tool is detected.
I mentioned that, way back when.
Slide those posts over to the promoted tab (or create a new tab), and allow the real content, produced by those who put their hearts and soul into this platform, rise to the top.
When we're busy publishing, before we hit the post button, we should be able to select from a list of these promoted posts and include one or two to sit as banners within or under our publications.  If a member visits our blog, sees one of these ads, then clicks; that click should function just like the vote button, rewarding the author of the post.  That's one of the easiest ways a blogger here could generate ad revenue.
The ads could jockey for position on this list by spending more and more money like they do now to hijack the trending page.  That, my friends, is good for business.  Everyone wins.
Bloggers curate advertisements to include with their posts, and when that advertisement gets it's reward, a share of the final revenue should go to all bloggers who chose to include that ad on their post.
I'm certain advertisers would want to find ways to sweeten the pot to ensure their ads are the ones being selected by content producers by offering incentives in the form of quality ads and higher rewards.  They'd know they're now able to tap into a larger market and get more eyes on the prize instead of depending on a measly 20-30 top trending slots.  I know I'd be out looking for the best deals.
People need to buy STEEM in order to create these ads, which is good for everyone; and now we have another alternative method of distribution as well.
Right Now
Only a handful of members jockey for position on the trending page.
There are thousands more who would really appreciate at least a chance to make it to the front page.  There are thousands of members here who would be delighted if that only happened once in their lifetime.  Bring that feeling of winning the lottery back into play here, and I promise more people will want a ticket.  Offering a chance to win would help with what some call, retention.
Three people consistently competing with themselves for the front page slots is bad for business.  One gentleman purchases $400 worth of rewards to sit beside his post to look pretty, then he has to spend that much again just so his next post in a few hours is right up there with it.  He could have spent $200 the first time and still be up there, then $200 again.  They set the ridiculous costs for themselves.  This behavior is laughable, in my humble opinion.  Those advertisements are not something I'd want anywhere near my blog either.
There are plenty of alternatives out there we've yet to try.  I've given some solid options here today, and I do hope others can see the benefits of what my brain has to offer.  Ned, go ahead and use these ideas if you like them.  I'll go back to my corner now.
Have a nice day.

Credits:
All images seen here were produced digitally, by me.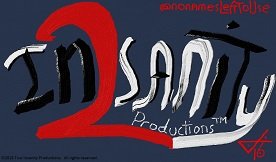 "I care about the place.  It doesn't have to be perfect, but it could be better."
© 2018 @NoNamesLeftToUse