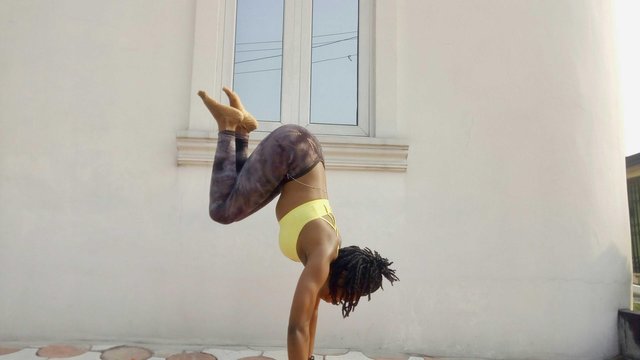 My most challenging yoga pose is handstand, it's always been tough for me, so this year am committed to getting my handstand.
It takes a lot of work and patience but, am taking it one day at a time until I get my hands carrying my weight upside down.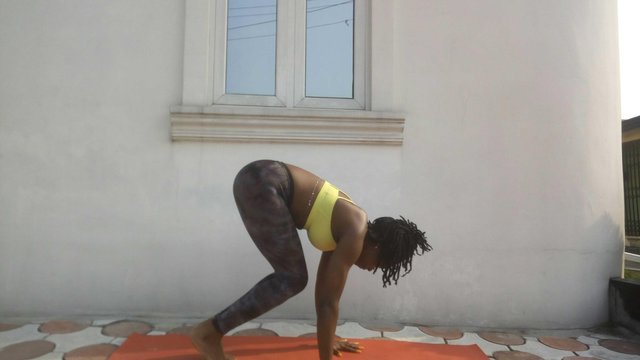 Getting one's handstand requires lots of strength, that is building upper body and core strength.by planking, press ups and abdominal work outs
It also requires showing up on your mat and practising your handstand.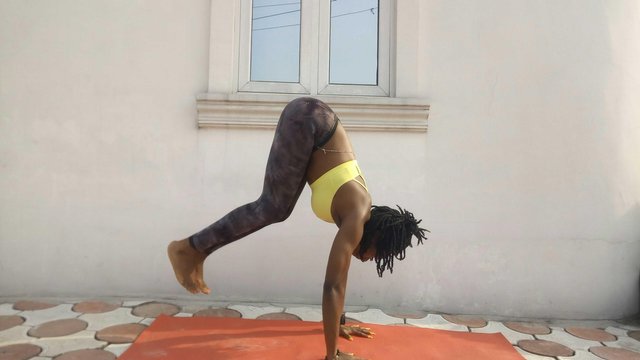 Start by using the wall, the wall has helped me with my handstand practice, as it is serves as a safe place to practice with as a beginner.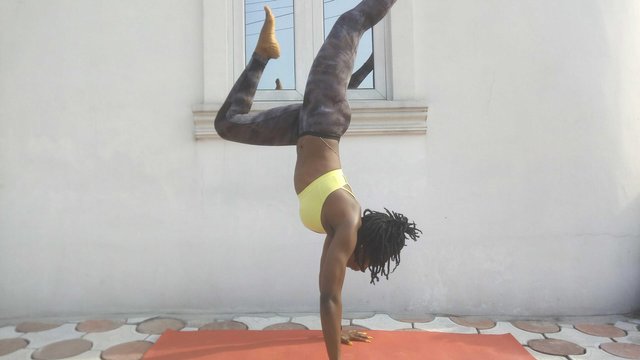 Slowly but surely... Coming through with my handstand practice!✌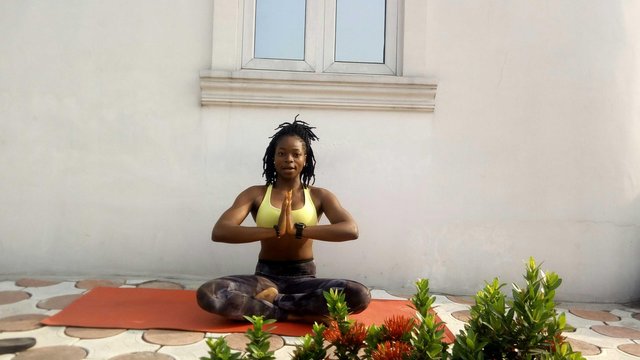 Thanks for your time,
Love And Light Always...
💟💟💟
@nigerian-yogagal