The dark side of @Steem-ua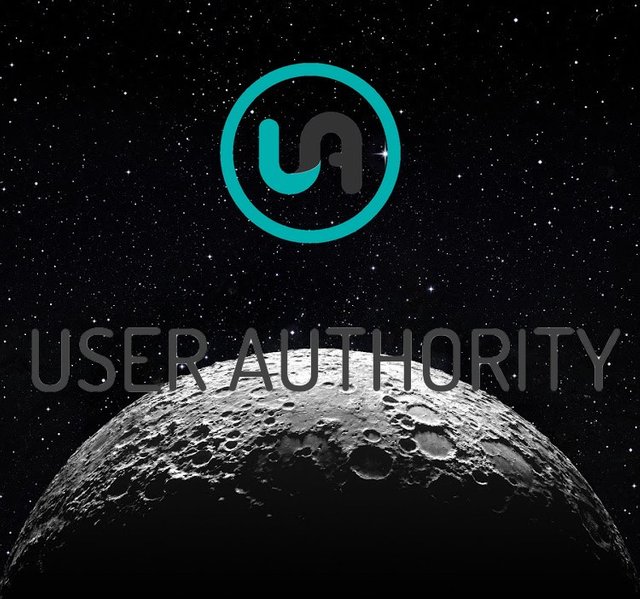 After a couple months of absence from Steem, it is of my steemian duty to revise my delegation and review my witness vote. I feel concern and involve to at least share my vest to the ones who develop or lead the steem blockchain somehow forward.
One of my research was about @steem-ua, created 9 months ago, I delegated to the system so here is why I did it, and now here is why I remove my delegation from this bot.
Since removing delegation is not simple, here is a quick link to remove your delegation from @steem-ua
The project
The idea behind steem-ua was to replace or give another means to the reputation score by changing its algorithm.
The goal
As stated from their presentation article, the goal is to encourage all Steem Authors to write High-Quality Content about their expertise, which could be about any topic. The higher your UA Account Score, and the higher your Post UA, the higher their upvote.
Depending of how much you delegate, from 25 to 250 SP, you'll get a max of 7 upvote. If you delegate more than 5000 SP you'll get a premium stake-sponsor upvote
In fact
It is an automatic upvoting program bot, the algorithm work, the reward is quite interesting depending of your rank and there is no more to say.
The Dark Side
Steem-ua as been introduce 9 months ago, delagation reach up 540K of steem power in the first month of activity, drop to 330K a month later and it decrease ever since to 220k up to this day June 1st 2019.
After 9 months
The account summary of @steem-ua is : 0.70 steem / 2 900 SP / 1.6 SBD Still with 220k delegated Steem Power.
Right there it bothers me, if you claim doing something for the greater good, won't you give it back to the people who sustain your project? By powering up your bot maybe? Sadly it is quite the opposite. This project is a great cow milk for its creators and if you follow me down the hole, it's even worst.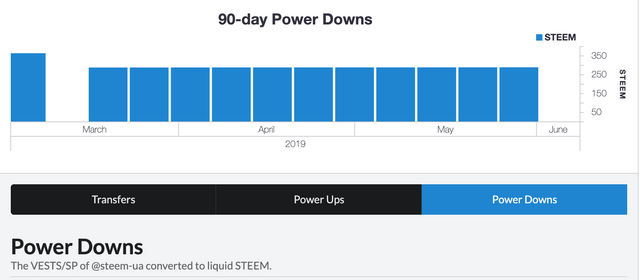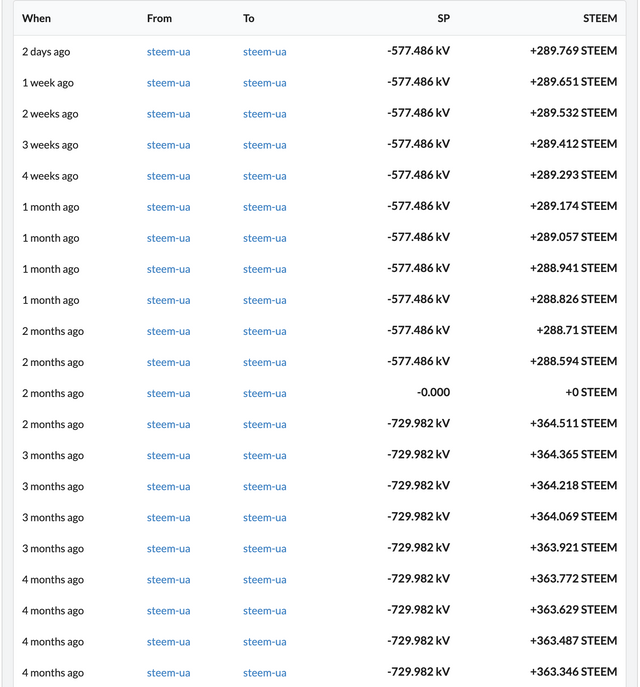 Digging deeper, I was able to evaluate that the curation rewards average was around 35 SP per day since it started. The last 5 months @steem-ua have powered down for a total of 7 908.20 Steem, all have been split between the two creators.
My goal here is not to target the creators as I believe they had good intention at the start, one of them is still pretty active coding on the steem blockchain, developing steem token, but the second author is aggressively withdrawing all his steem to trading exchange.
As I still believe that the steem blockchain is strong and worth it, even if I don't understand the deepest part of its coding. As a humble steem citizen, I at least will delegate to organisations that drive the blockchain forward, instead of taking their profit and contributing to drive the price down. By powering down and liquidating steem on the exchanges that exactly what it does. Steem need to be either power up or locked into steem token to see the price rise again, it's just been a 3 years debate.
So in response to @steem-ua last post
Steem-ua still alive and kicking
https://steempeak.com/utopian-io/@steem-ua/steem-ua-still-alive-and-kicking
Yeah kicking while you power down and fill your pocket!
I'm out!!!
If you feel like doing the same, here is a quick link to remove your delegation as you won't find it easy to de-delegate your power.
remove my delegation from steem-ua
Next, Clean up my witness vote
Have a good day!!!