Are Steemians happy with Steemit? @ Facebook poll
Hello beautifull people of Steemit!
Today I wanted to ask people on Facebook 'Steemit' groups how satisfied are they with this platform.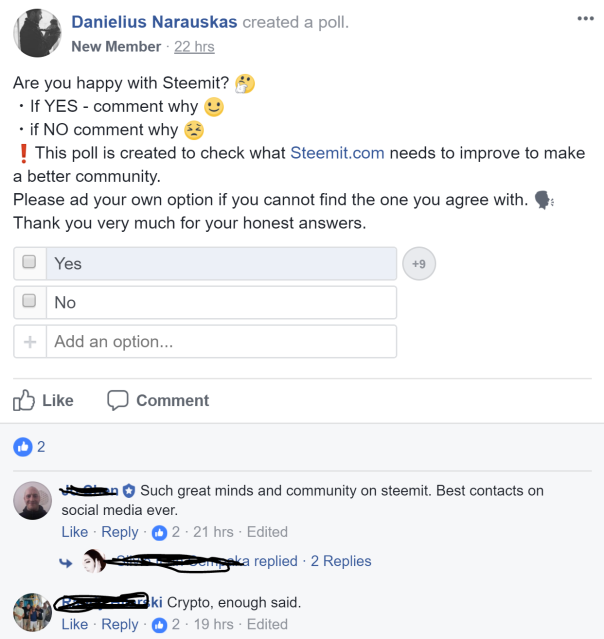 Turns out all the people are super happy with Steemit so far.
And I personally love this comment :

But surprisingly on other group results were different :

And people didn't replied why. I just had this comment. :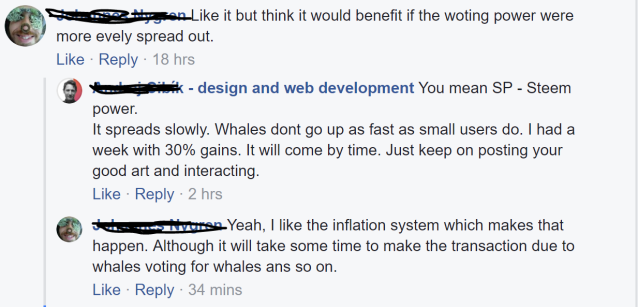 Tell me your opinion about it, I want to know. Maybe you have something to add? What do you think?
Basically I wanted to ask people how Steemit could be improved. So it would be amazing, if you guys here could answer this question!
Thanks,
Narovski here!