What is happening? Why ned downvote officalfuzzy?
為何OFFICIALFUZZY被NED大力DOWNVOTE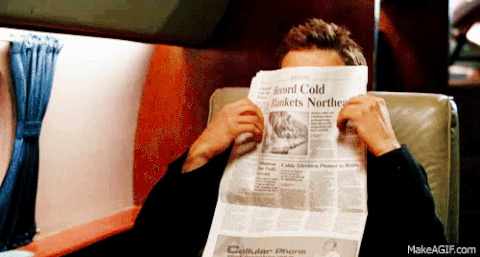 (Belief English version on the latter part)
小八卦@@ 事情是這樣的,剛才發現一位鯨OFFICALFUZZY的三個帖被NED大力DOWNBOTE到$0。OFFICALFUZZY是一位最近在推廣各種支持小魚戶、不同幫助STEEMIT社區的活動和善慈活動的一位用戶。
他的運作系統大概是這樣:進行各種比賽或者自我推薦,從他得到WHARESHARE貨幣,用個可以在特設網頁(whaleshares.net)轉/買到他的投票。後來,也新增了BEYONDBIT這個幣,投票的則是FUZZYVEST。用家自行酌量當時手上的幣種和兩個大戶的VP來選由誰投票。這些幣都是可以在BITSHARES上面交易的。
他也定時廣播"BEYONDBITCOIN HANGOUT",我最近成為了不正時支持者。最近 以上活動也發展成了WHALETANK社區群,看到他有一步步的計劃在推廣STEEMIT和BLOCKCHAIN類的不同的活動。
---
以下是被NED大DOWNVOTE了的帖 (Posts being flagged):
[BeyondBit Bounties] BitShares Open Source Hangout #31 Needs CrowdSourced Intro/Outro! Rewards Worth 600SBD!
關於廣播節目"BitShares Open Source Hangout"開場完場音樂比賽(三天前)
[BeyondBit Bounties] Give BeyondBitcoin Whaletank Hangout #217 CrowdSourced Intro/Outro -- Contest Rewards Worth 600+SBD!
關於廣播節目"Give BeyondBitcoin Whaletank Hangout"開場完場音樂比賽(三天前)
[Beyondbitcoin RSVP] Whaletank Hangout #218- 8/04/17 - (Over 1000 Steem in Awards!)
廣播節目"Whaletank Hangout"的留位帖。就是如果你有想推廣的東西,好像你要研發新的COIN,可以在這裡佔個位置,他們在會廣播討論,大家提供意見。(三天前)
結論是:NED大好像不太喜歡廣播
註:同一天還有一篇廣播相關的帖沒被FLAG,會不會是因為一天內發四個高收入帖是原因?
---
才不是... 到現在已經有一群聲音,想NED大解釋為何要大力FLAG這三個帖。也有不同的猜測,是NED認為這是買賣UPVOTE所以不鼓勵嗎?如果這樣,RANDOWHALE這些為何又沒事呢?是關連到STEEM以外幣來買VOTE才是問題嗎?還是個人理由狠他長比較帥之類...
而且在6小時前OFFICIALFUZZY大也發了帖連結,大概是在11個月前NED發了一個帖鼓勵懸賞連結。OFFICIALFUZZY在自己的帖中上了圖他倆直接對話的圖。當中NED表示了對WHALETANK有興趣和會關注,也說了"喜歡這構思"。所以現在的DOWNVOTE顯得很尷尬... 不過,那是11個月前了,一年後變化滿大的,小孩可以生出一個兼滿月了。
---
今天OFFICIALFUZZY大發了一帖 (Last post about Steempay and tagged Ned in the topic):
@Ned -- Whaletank is reviving STEEMPAY! Why are you downvoting the ANNOUNCEMENT!?! :O
標題直接對NED大發炮@@內容則是關於一個叫STEEMPAY的應用,他將會支持這APP的發展。
註:看到"REVIVING"我以為是這個LINK,好像沒關係,內容是作者丟出了19TOP WITNESS,然後沒在開發。然後他把戶口轉給了GAVVET大,又一位鯨。然後又然後在他賣戶的帖又看見ABIT大... (完美跑題了)
---
事情暫時發展至這樣囉,不竟我也參加過他們的活動,所以也關心關心一下。而且,如果是覺得有問題才FLAG,也應該詳細指出問題,要是會影響到STEEMIT的發展(創辦者的顧慮),大家也會理解的。但無故的DOWNVOTE讓人好傷心啊!

Officialfuzzy's 3 posts were flagged to $0 by Ned with no explanation. Officialfuzzy is a whale who is organizing different kinds of activities helping minnows and individual projects, e.g. new coin or app.
Officialfuzzy and his team founded the whaleshares and later the beyondbit. We can use these coins to exchange for votes on the specific site (whaleshares.net). The users can choose which whale to vote their own post according to the VP and coins types on their hands. All those coins can be exchanged on Bitshares, i.e. you can use btc to buy bts and exchange to whaleshares.
He also has regular broadcast called "Beyondbitcoin Hangout", I am a irregular audience. And this community is upgrading into a new stage, the Whaletank community.
Is the reason that Ned doesn't like broadcast?
There is one post on the same day that not being flagged, may it be the reason that 4 high payout post is not allowed?
There is a group of voice of why and urging Ned to give a explanation. Also, different kinds of guessing. Does Ned consider this is a scam or buying vote is not allowed on Steemit? But how about bots like randowhale? Or inventing own coin is the main reason?
11 months ago Ned posted encouraging bounties on Steemit and now the downvotes make things embarrassing. However, the cryptoworld changed a lot in this 11 months, may be the founder's mind changed also, with his boss vision.
Anyway, to many people who are supporting Officialfuzzy's projects needs a reply with reason. Downvote with the silent force is really hurt :(