Pain!!! French Olympic gymnast suffers a tremendous fracture
Sports leave us every day many lessons to apply to our dayly life: perseverance, sacrifice, dedication, training, discipline. All this always focused on being the best, definitely a sportsman´s life is an example and inspiration to follow, but everything is not always perfect and this is known by the french gymnast Samir Ait.  Who suffered a terrible fracture when performing horse jumping competition of artistic gymnastics at the olympic gams of Rio the Janeiro. 
This is the terrible moment:
 
Emergency services in the Rio Olympic Arena immediately rushed to meet Aït Said , who for several seconds holding his broken leg in the air.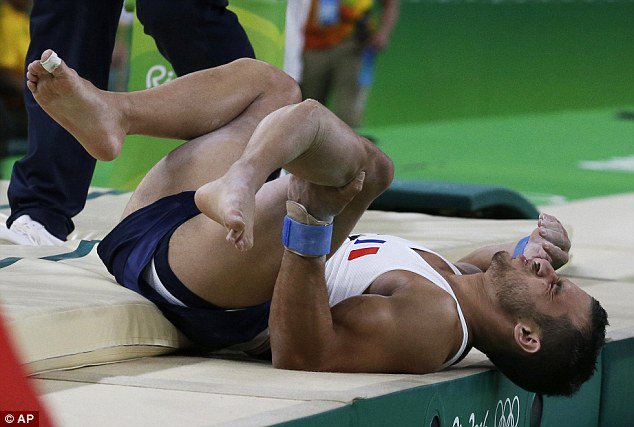 But this is not all Once Samir was immobilized on a stretcher and taken off the Olympic Arena amid a standing ovation , not everything was over. An audiovisual record shows how before uploading it to the ambulance, the medical team at the Olympics, just dropped it . 
 
Now the athlete will undergo an operation and confessed that his dream is to return to the Olympics in 2020. It's called commitment and love for the sport. 
 We are looking forward to a speedy recovery.