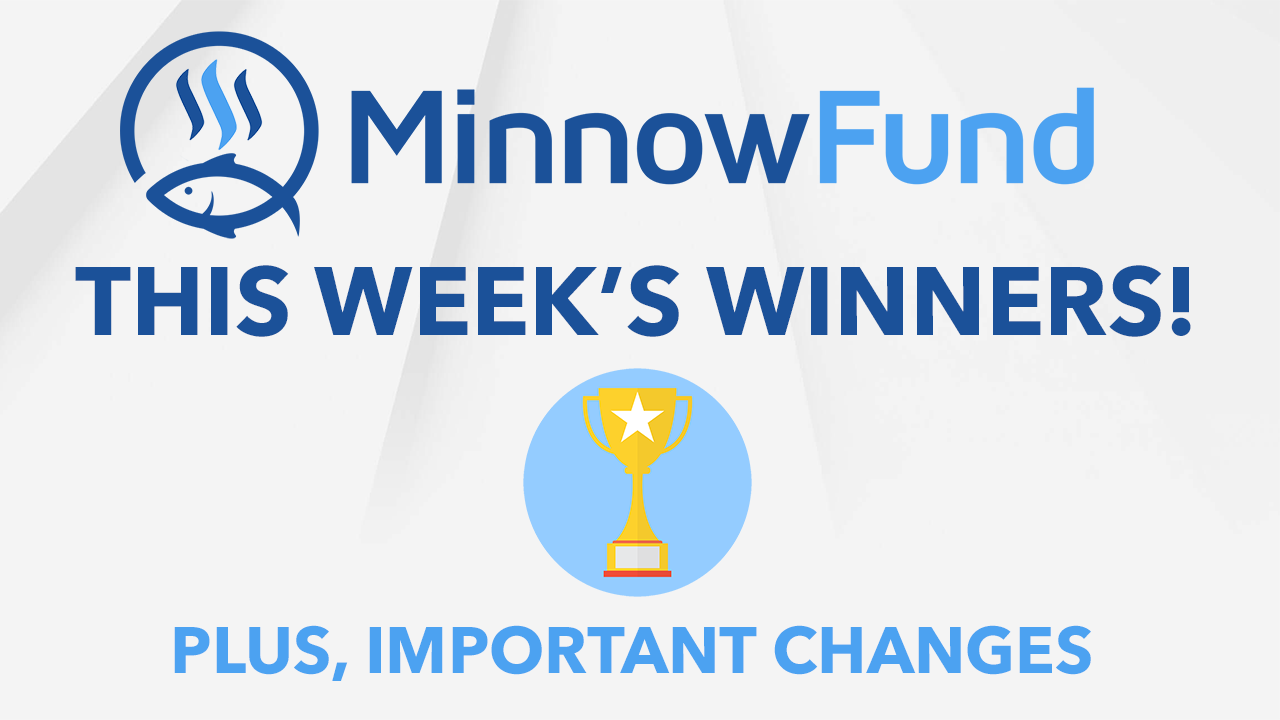 This Week's Winners
This past week we received two nominations for our delegation. However, neither candidate met our minimum requirements and/or expectations. Therefore, we've decided to increase delegation to our previous 6 winners! We will be adding 20 SP each to all of our active delegatees. Congrats to all of you for continuing to provide valuable content for the Steem Blockchain!
You can also follow these users at @kweenbrand, @torrey.blog, @eoj, @big.ock, @lightoj, and @frugallady. We recommend it :)
Upcoming Changes
As outlined in @brandonfrye's recent video, some very exciting changes are coming to @minnowfund. Instead of delegating out SP every week we will now be utilizing our Steem Power to curate content of our fellow Steemians.
We will search out those who we feel are making a real impact on the blockchain with their community and blogging efforts, and support them with our voting power. This will allow us to impact more people than ever before, and will no longer require participation from the community (which has dwindlee in recent months).