My Steemit gentlemen's rules
As a Math Owl I am all about following a fixed set of axioms. When moral or ethical dilemmas are concerned I always try to fall back on the rules which (to me) define a perfect human being.
So I thought it would be fun to distil the rules of a Steemit member which I would consider a true gentleman. Without further ado, here are my nine rules: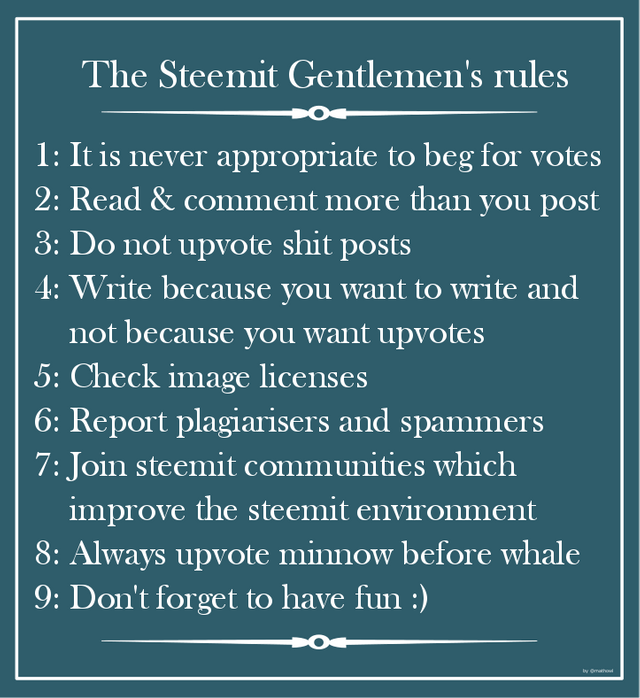 Made with inkscape! Which an open source graphics program. Learn more here

This list could always use more rules. So what are the rules which you follow on Steemit? What do you consider good Steemit behaviour?