Magic Dice v1.3 - The MAGIC Token - Earn dividends by playing Dice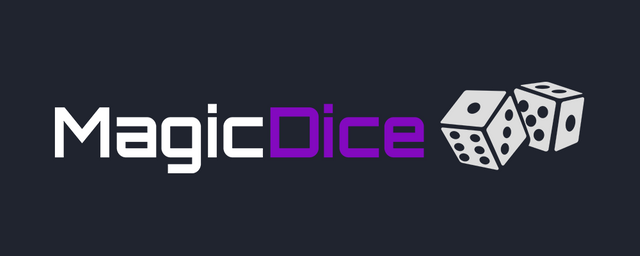 Magic Dice is a transparent and provably fair dice game on Steem. If you haven't tried the game yet, go to https://magic-dice.com and give it a try. If you want more information about Magic Dice, read our introduction post.

Magic Dice is currently one of the fastest growing dapps on STEEM. Since the launch, more than 7 million STEEM and 30000 SBD have been wagered. More than 400000 bets have been placed by more than 1000 Steemians. Since the referral program launch, Magic Dice has rewarded users with more than 10000 STEEM in referral rewards.

Now we are moving to the next stage with the introduction of the MAGIC token. This will put Magic Dice on the same level as other dice/casino dapps like EOSDice or TronBet.
The MAGIC token will enable us to reward our community and grow together with our community. 

The MAGIC Token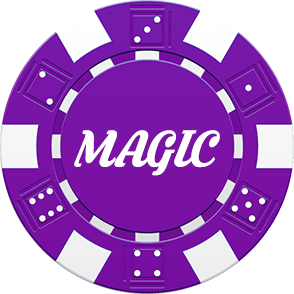 The MAGIC token is a utility token that rewards users with dividends. The more you play, the more tokens you will receive. The more tokens you have, the more dividends you will receive from the profits that Magic Dice generates.
There is no ICO or token sale for MAGIC tokens. The only way to get MAGIC tokens is by earning them. MAGIC tokens aren't like other tokens that only have some value due to speculation or pump and dump. The tokens will always have value as long as the platform generates rewards. MAGIC token holders will receive rewards for the lifetime of Magic Dice.

As many of you know, Steem doesn't support custom tokens yet. SMTs (Smart Media Tokens) are in development and should be released soon. Even when SMTs aren't available yet, we can still distribute the tokens and reward our users. The MAGIC tokens aren't transferable or tradable yet. Once SMTs are ready, MAGIC tokens will be created as SMT. After that, you will be able to transfer, trade and play with your MAGIC tokens.
You can see your MAGIC token balance when you log in on Magic Dice.




Earn Dividends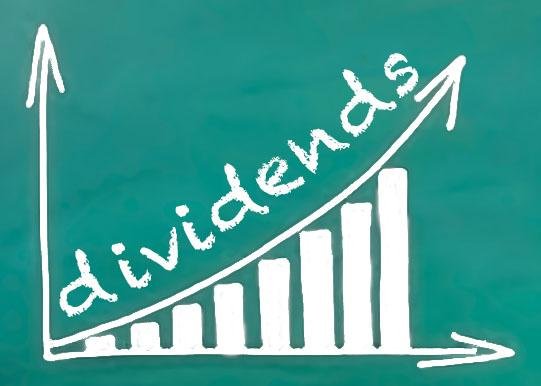 The dividend payout will start before MAGIC tokens are created as SMTs, in February 2019. We have to get the distribution mechanism ready and have to make sure all tokens are getting distributed correctly. At this point it is very important for Magic Dice to build a larger bankroll in order to support larger bets and more games.

Magic Dice will distribute 100% of the rewards to all token holders. If you hold 1% of the total supply, you will receive 1% of the profits. Magic Dice will distribute 70% of the tokens to players. At the beginning Magic Dice will hold a majority of the tokens and after time the community will hold the majority of the tokens. The more Magic Dice grows, the more rewards it will distribute to the community.

Token Distribution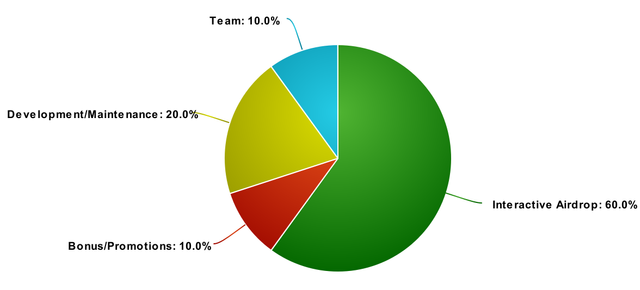 There are 7 billion Magic tokens and 70% of the tokens are distributed to players on Magic Dice. 60% of the tokens are distributed via an interactive airdrop (bets, referrals, delegations). The bonus supply consists of 10% of the tokens and is distributed via events and promotions. We have already distributed 30% of the bonus supply (3% of the total supply) to all players who have played the game since the launch!
20% of the tokens are reserved for development and maintenance. 10% of the tokens are reserved for the team.
 
Earning MAGIC tokens is already possible. It will be a lot easier to earn MAGIC tokens at the beginning than later on. We estimate that 20%-35% of the total supply will be issued in the upcoming weeks and months.

How to earn MAGIC Tokens?
The easiest way to earn MAGIC tokens is by playing Magic Dice. For every STEEM wagered you will receive 200 MAGIC tokens. The distribution rate will be halved every time 5% of the airdrop tokens have been issued. We call it "Proof of Dice" 😉.
You can wager SBD as well. Magic Dice will send you your tokens based on the latest STEEM/SBD exchange rate.

There are no extra costs for receiving tokens. Magic Dice has the same 2% house edge as before. You will receive tokens no matter if you win or lose a bet.
Earn tokens for Referrals
By referring a user, you earn 10% of the house edge on all their bets. Magic Dice has already rewarded referrers more than 10000 STEEM!
From now on you will receive 10% of your referred user bets as Magic tokens as well. Those tokens aren't taken from the referred user, but issued extra from the supply. That means referring users to Magic Dice is more profitable than ever.

Go to Referral to get your referral link and start earning with Magic Dice!
Earn tokens for Delegations
Some users asked us if we can create some kind of delegation reward program.  Magic Dice doesn't rely on the reward pool for funding the project. We only need Steem Power for Resource Credits in order to handle more bets. We haven't used our Steem Power for voting that much. We still want to give users the ability to support the project and earn some MAGIC tokens with their Steem Power.

Users who delegate their Steem Power to @magicdice will receive MAGIC tokens on a weekly basis. For every SP you delegate, you will receive 50 MAGIC tokens per week. The distribution rate will be halved every time 5% of the airdrop tokens have been issued.

Magic Dice needs the Steem Power mainly for Resource Credits. For now, we are only using our Steem Power occasionally to promote some posts or upvote users who support Magic Dice. The reward pool is limited and other projects rely on it a lot more than we do.

We could reward players by upvoting their posts/comments. We are not sure if that is something players or the community wants. We would like to hear your feedback on that matter.

50 SP , 100 SP , 500 SP , 1000 SP , 2000 SP , 5000 SP , 10000 SP

Strong SMT Economy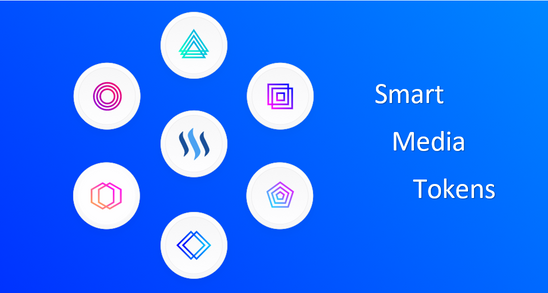 We believe in the Steem platform and SMTs. We believe a healthy token economy will bring more users, investors and adoption to the Steem ecosystem. Steem needs tokens that have real value and a use case.
MAGIC tokens will be part of the ecosystem. We want to enable users to play with their favorite SMT on Magic Dice.

Upcoming Features
Multi-language support: We want support Magic Dice in other languages. Magic Dice has a strong Korean community and Korean will be the first language we are going to add. Other languages will follow after that.
More games: Dice is one of the most favorite gambling games, but it isn't for everyone. We are going to add other games like a Lottery or a Crash game.
Better UI/UX: In the upcoming months we are going to continuously upgrade the UI and improve the usability of Magic Dice.
SMT support: Once SMTs are live, you will be able to play with SMTs as well. Of course the MAGIC token will be one of them.

Resteem and WIN 250 STEEM and 100000 MAGIC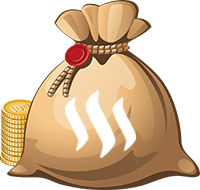 Everyone who resteems this post can win 250 STEEM and 100000 MAGIC. In seven days we are going to select a winner. The winner will be selected with a dice roll. You need at least 300 followers to receive the reward .

Play responsible and don't overindulge. Don't play with more than you can afford to lose.
If you have some questions, join our Discord channel or leave a comment. Resteem this post and follow us on Steem to support Magic Dice.


If you reside in a location where gambling over the internet is illegal, please do not click on anything related to these activities. You must be at least 18 years of age to click on any betting or gambling related items even if it is legal to do so in your location. Recognizing that the laws and regulations involving online gaming are different everywhere, readers are advised to check with the laws that exist within their own jurisdiction to ascertain the legality of the activities which are covered. The games provided by Magic Dice are based on blockchain, fair and transparent. When you start playing these games, please note that online gambling is an entertainment vehicle and that it carries with it a certain degree of financial risk. Players should be aware of this risk, and govern themselves accordingly.