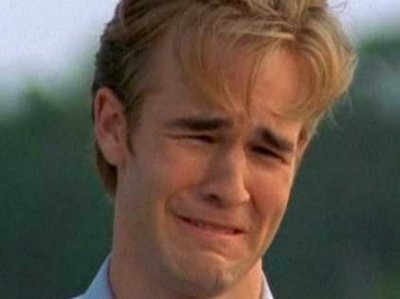 I've seen a number of posts recently complaining about how the new Promoted tab is "not working" or "useless" and each time I do, I can't help but shake my head and wonder how these individuals could be looking at it so incorrectly. So I decided to share some of my thoughts on the subject in the hopes that it might present a different way of thinking about it for those people who have already written off a concept that's been in existence for about as long as a Britney Spears marriage.   
("boost payments" tells you the monetary amount you need to top to move into that position) 
To start with, if you're new or don't know much about the Promoted tab yet, the first thing that's important to understand is that every time someone promotes a post, that money gets taken out of the steem economy via the Grim Reaper account @null (an account where steem goes to die, more or less). This has the fantastic effect of deflating the currency, which improves the ecosystem for literally everyone.  Even before considering everything else, this instantly makes the Promoted tab +EV (which essentially just means it's a bet you expect to win more often than you lose). Why? Well, because it causes no real damage, takes no extra effort, doesn't drain resources, and requires no extra resources of its own, all the while providing a purely positive function (deflating). It is a literal free pass for every single one of us invested in steem. Literally just free money.
Not quite so "useless" after all, right?  
Additionally, and I mean no offence by this since I ask it of myself multiple times every single day, but have you considered the possibility that your content might just not be very good? Or that the headline just wasn't quite strong enough? Or that your formatting or choice of visuals made it unengaging? Or that maybe the whales who would have otherwise been interested in it simply had a busy day? Or didn't feel like reading your Borscht recipe? Or my psychotic fiction novel? Or literally anything that wasn't just straight-up kittens? Because there are honestly a thousand different ways for a content-creator to lose their audience; so to think that just because you put your post in front of a handful of people once or twice, that should nullify all that other "stuff", not only shows a total lack of awareness as to how content is created and consumed on the internet, but also kinda just makes you sound like a whiny baby.
But I know you're not trying to be a whiny baby, you just can't help yourself! Because the reality is that you're actually just frustrated and feeling unappreciated. And hey, I get that! We all get that! If you ever need a virtual hug and a "good job, kiddo", just pop by here and I got you! But, in return, you have to promise that rather than complaining about your failed one-off experiment, you're going to convert that emotion into motivational energy and set out with one very distinct goal: 
Crush every single post you make so that the whales have no choice but to pay attention to your work if they care about their curation rewards!
I know, big dreams right? And obviously much easier said than done. But hey, you gotta start somewhere and that's as good a place as any!
So what's the best way to use the Promoted tab?
Well, honestly, who the hell knows?
No seriously, I'm asking you, who knows?
Because if you answered "no one", you win an invisible prize (and how lucky, it's exactly the one you wanted!). Because that's the stone-cold truth right there: nobody knows!
Or rather, nobody knows...yet.
So perhaps the question you should be asking yourself instead of "why won't anybody upvote(/love) me?" is:
"what can I do to put myself in the best position to succeed?"
And not that I think I have it all figured out, but I'm happy to share some of my own initial thoughts and intentions going forward and let you to pick through them. If you find something that makes sense to you, great! If not, upvote this anyways and then get lost! (lol just kidding!)
Alright, seriously now, are you ready? Here goes.
1. First and foremost, as always, if your content sucks you-know-what, game's over. That simple. Even if you nail the title, get home-made handcrafted badass illustrations and use up every last steem you've saved up to get that coveted top spot, if your reader doesn't make it to the end of your post, game effin over, man! 
As the saying goes: you can lead a whale to water... 
2. Secondly, a 2013 study found that over 60% of user click-throughs on Google go to the top 3 positions. And the reason I'm quoting a study from 2013 is...you guessed it...top spot in Google. The point, though, is not that those are the only worthwhile positions (particularly not in a place like steemit where content production is still somewhat slow, comparatively speaking, which allows users ample opportunity to scroll past the top positions), but it does mean you should temper your expectations if you can not afford to move into one of those spots. And a word of advice from someone with a lot of experience in variance-heavy games, never EVER swing for the fences and risk your entire bankroll trying to hit a proverbial home-run by buying a top-spot. Not only is that completely and utterly unnecessary in the current environment, but doing so increases your risk-of-ruin by a redonkulous degree, so just don't do it man!
3. Finally - and this is really the key point I wanted to drive home for those people who are already complaining and feeling defeated by the Promoted tab - you need to, right here in this moment, stop thinking that you're paying to make an immediate return on your investment and instead realize that what you're really paying for is the privilege of exposure to an elite audience! An audience, I'm compelled to remind you, that you have never had direct access to before! You should feel thrilled by that, not defeated! 
Because at the end of the day, it's really quite simple; create good content, experiment with the Promoted tab, have fun, figure out what works and what doesn't, and above all else, be grateful that you are here at the beginning, that YOU get the opportunity to figure it out FIRST. You are a pioneer, my friend! You, and I, are both incredibly privileged to be right where we are. So please, for the love of all that is holy, stop your damn whining and just (wo)man-up! OK?
Peace, Love & Happiness.
*** Follow Me ***