Sharing the Love and the Spotlight: Purveyor of Fine Content (More Hidden Gems 18)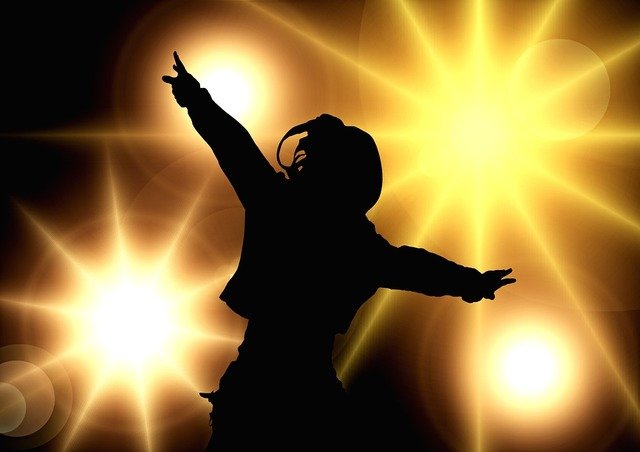 In my daily effort to continue to do my part to raise awareness of other content, I have a couple of new gems to feature. Please take the time to check them out and give them an upvote and some comments. I think every writer appreciates the upvote, but would love some dialogue as well.
Mysterious group buys underground doomsday house in Las Vegas
I think disaster bunkers in some way have captured the minds and imaginations of people in the Post Cold War era. As a child who grew up in the post Vietnam era, I had an intense fascination about how they functioned, and how a person could live for extended periods underground without going batshit crazy. In this post by @fluffy, we have an opportunity to see inside a retro bomb shelter complete with front and back yards, a pool, two jacuzzis and a barbecue. It's awesome.
https://steemit.com/design/@fluffy/mysterious-group-buys-underground-doomsday-house-in-las-vegas
The Legend of Lawn Chair Larry
I think everyone had a dream at one point in their life of grabbing a bunch of balloons, filling them with helium and floating away on an adventure above it all. The Pixar movie Up did captured that romanticized feeling of a do it yourself airship. In this post by @jasonstaggers, he brings us the true tale of Lawn Chair Larry, the man who decided to live his dream with a lawn chair, weather balloons and some helium. In the immortal words of Walt Disney, dreams really do come true.
https://steemit.com/motivation/@jasonstaggers/the-legend-of-lawn-chair-larry
A true Stairway to Heaven./ Настоящая Лестница на Небеса. ENG/RU (thanks @ap2002 for the material)
I know somewhere Led Zepplin is angling to have Stairway to Heaven as the official music for the advertisement to this fireworks display. In this piece of curated content, @andrewawerdna gives us an awesome fireworks display that creates a true stairway to heaven. Absolutely amazing.
https://steemit.com/art/@andrewawerdna/a-true-stairway-to-heaven-nastoyashaya-lestnica-na-nebesa-eng-ru-thanks-ap2002-for-the-material
Mental Slavery and the Fear of the Unknown
Somewhere in my life I found that the beliefs and philosophies of Zen somehow resonated with me, and while I am not an avid practitioner, I have incorporated more and more of it into my life. Out of step with the normal curation I bring to this blog series, @naquoya brings much of that "resonant" feeling I get from Zen and my strongly held beliefs on Individualism and Self-Reliance. Check out the post below.
https://steemit.com/philosophy/@naquoya/mental-slavery-and-the-fear-of-the-unknown
Between my own writing I will keep purveying fine content.
Please follow me on my blog @lpfaust if you enjoy my content.