My Friend Dashee And Her Kids Need Urgent Help To Find New Home - Pleaaaaaaase Donate Or Upvote! :-S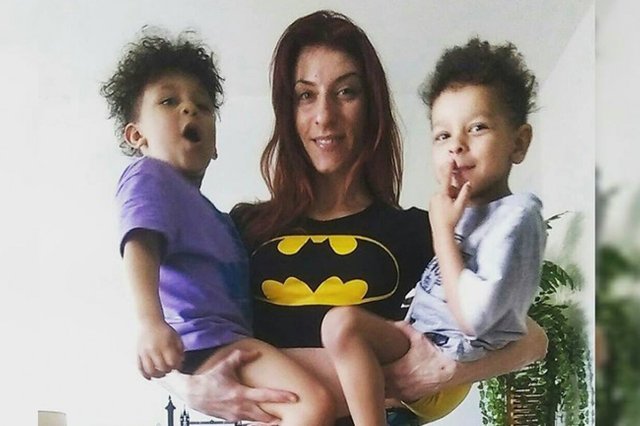 My friend Dashee is in very difficult situation. She urgently needs to save money to be able to move to new accommodation. She has less than 4 weeks to save £3000 for deposit and rent.
She has created her fundraising page on gofundme.com. You can see it here:
https://www.gofundme.com/2ryjqyc#
It says:
Help Get Dashee & Boys a New Home Making this request is very difficult for me, because it is not often that I ask for help. But the time has come and me and my two little boys urgently need a helping hand.

As most of you will know, I am a single mum to my two beautiful boys Lyam (4) and Llyon (3).
It is nearly 3 year ago since we became homeless. Lyam was two and Llyon was only half year old when we asked Lewisham council for help. They took us from the street and placed us in a B&B which was a very difficult time for us. Three months later we had a one day notice to move to another temporary place on the other side of London where we stayed for nearly a year. This time the council gave us one week notice to move to yet another temporary accommodation across London where we have remained until today.

Despite severe mental and physical health problems I have always been able to find work and provide for my boys. But unfortunately not earning enough to be able to save.

Time has flown by and the council have offered us a permanent accommodation. This was amazing news, because we have been waiting so long for this to happen. However, this was the beginning of a nightmare...

The council would prepare an unpleasant surprise for us. Unaware that they have bid on my behalf on a property which I found highly unsuitable for me and my boys, by the time I found more information about the actual property they have chosen for me to move in permanently, it was already too late to appeal. And the roller-caster had began. Appeal after appeal, they would heartlessly follow the internal rules but never considering our individual needs. Resulting us being discharged from the council scheme and now facing eviction following a court repossession order.
We now have less than 4 weeks to move out and going through social services is not a healthy option. I am no longer eligible to be rehoused from the council and having spoken to a solicitor I have close to zero chance in changing their decision. I have good references as a tenant and moving to private sector is the best for me and my children. However I am in desperate need to raise enough money to be able to move and pay for the deposit and month rent. The moving costs can come up to anywhere between £2500 - £3000.
My plan is to sell as many items as possible in order to raise enough money, work whenever possible whilst packing my belongings. I do not want to get into any deep debts where I won't be able to repay, therefore I am in need of your help.
If you can help with any kind of amount which you can afford, we will be forever grateful from the bottom of our hearts.

Love
Dashee, Lyam & Llyon
---
Me and Dashee ran Spartan Race Super recently. I promoted Steemit during that race. Without Dashee's advice (she is an experienced Spartan), it would have been very difficult for me to finish it.
I will be, also promoting Steemit while running Spartan Race Beast tomorrow in Windsor. It is 19-22 km race with 30-35 obstacles. It is the toughest of all Spartan races. Dashee is running it for her fundraising too.
This is her Facebook page - "Dash Fit Personal Training".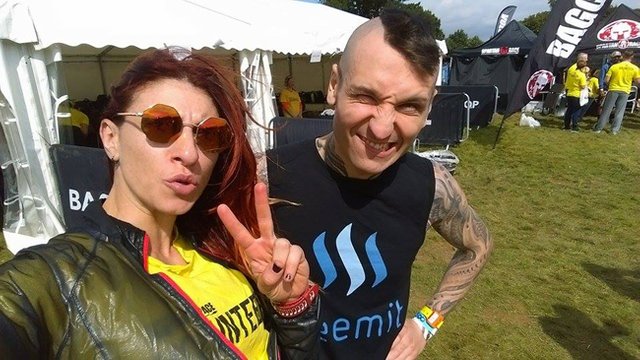 [Me and Dashee before Spartan Race. I'm awfully unphotogenic so I always make silly faces to make up for it :) ]
I would be very grateful for any help with this fundraising.
It would be awesome if you could, please donate through gofundme.com.
Also all Steem Dollars earned from this post will be donated to this fundraising.
I will submit a proof-receipt of donation in follow-up post.
Thank you!