♠️♦️Poker fun with Friends! ❤️♣️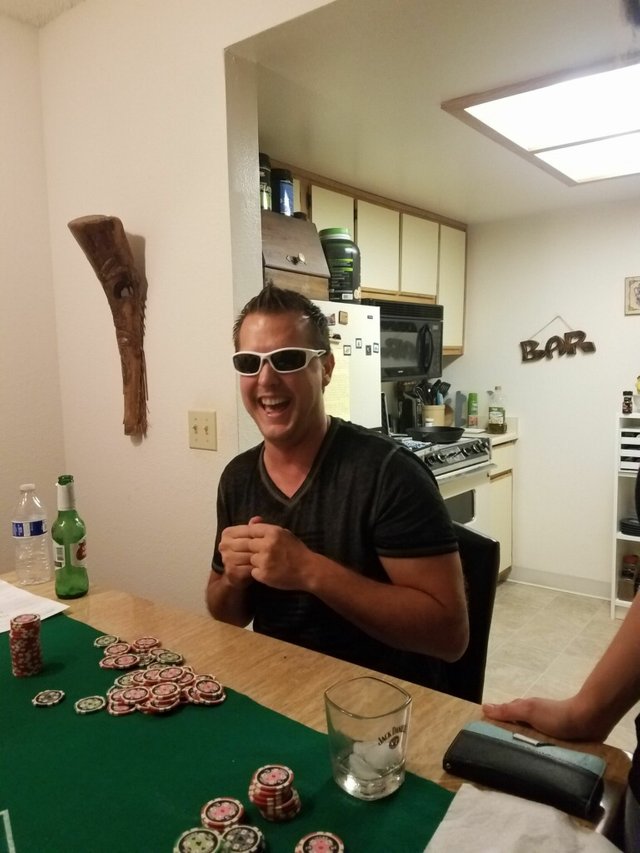 As many of you know, I love Texas Holdem! Lol
My friend Dustin invited me over to his place to hang with some friends and get into a game.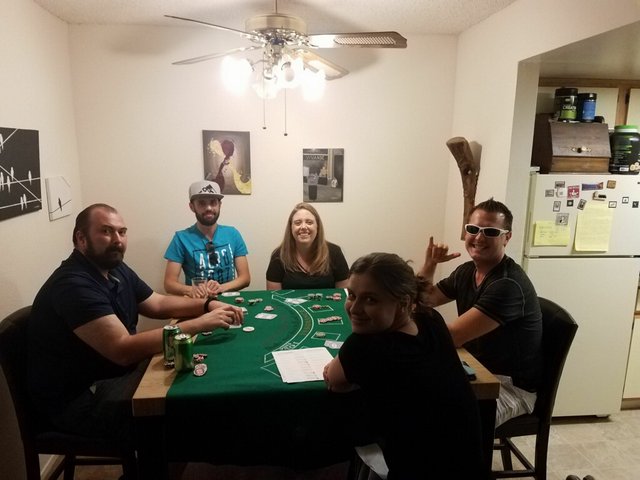 I did pretty well!
Though I should have, been playing poker for years. I've played against some of the best players in the World Series of Poker, when I used to work in a few of Northern California cardrooms.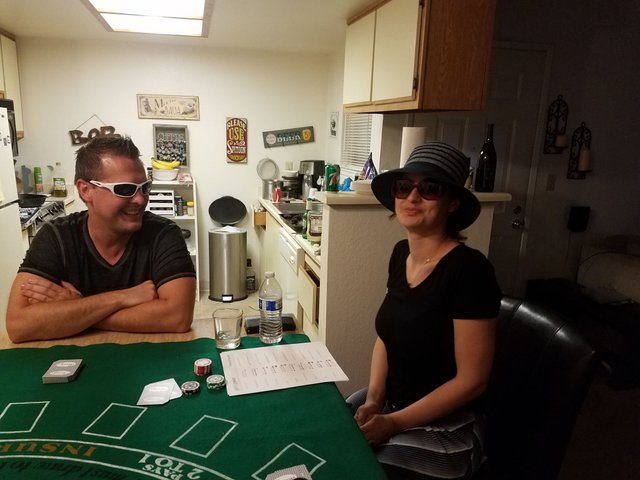 When you wear sun glasses
Of course the more we partook in the fine wine that I brought, the more funny the game became. We all decided to wear sunglasses, and one friend even wore a hat. Lol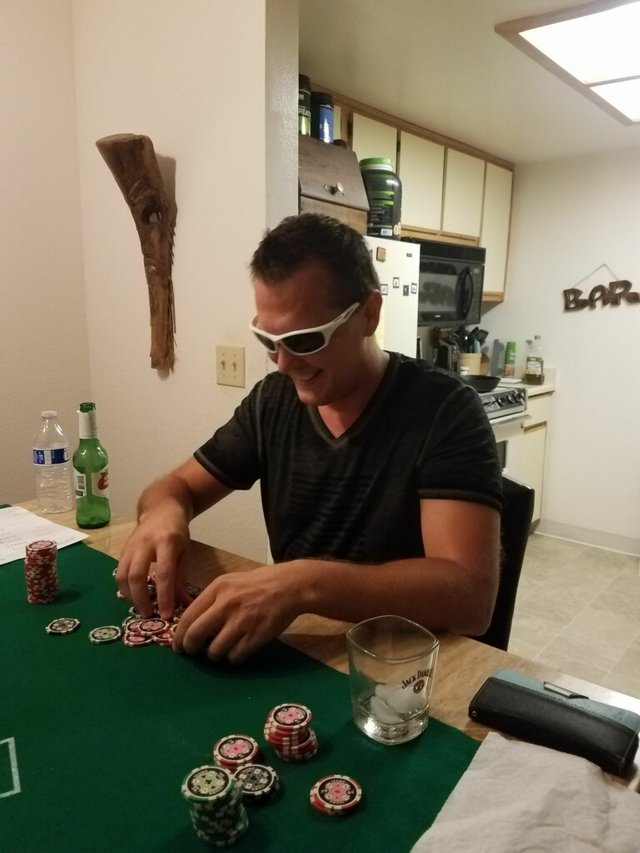 Some would say, "why do you wear sun glasses" besides the obvious of shielding anyone from reading your face to search for a "tell" that your bluffing or actually have a good hand, my response is always: "When you're cool, the sun shines on you 24 hours a day!" ... a quote I stole from one of my favorite movies of the past:
My Science Project (feat. Fisher Stevens)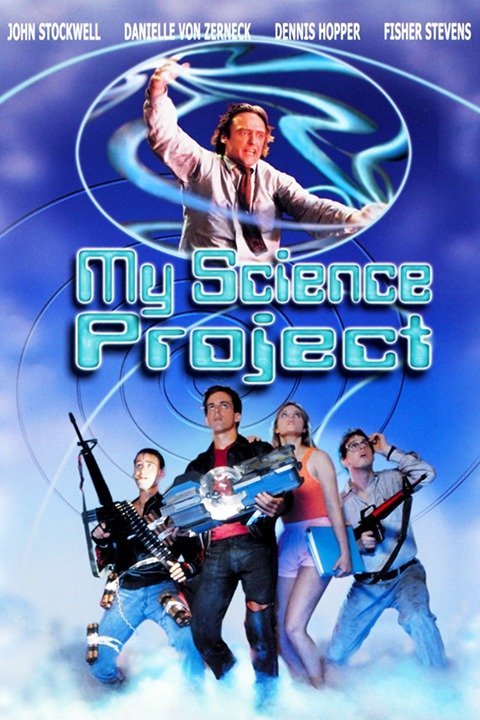 Enough about me, what about you? What's your favorite Poker game? And do you play?
Ya ya for now people... 😎👍