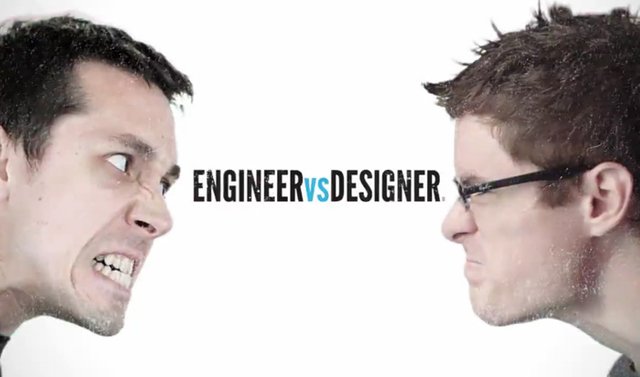 Source
I touched upon this in SteemMag last weekend, but wish to rant a bit more.
Steemit, is by all accounts, overly complicated. As is the Steem network, but one could argue that it needs to be. However, there's no debate for unnecessary complexity on Steemit, or any user facing frontend.
Convenience wins every time.
It's a simple no-brainer. Simplicity is a key necessity to attaining critical mass. Every product needs to be as elegant, minimalist, convenient and simple as possible. In the tech industry, we have seen many competitions between convenient products and powerful, complex products. Every single time, the convenient product has won, while the complex one fills small, geeky niches.
What an attractive platform looks like.
I would feel welcomed on this platform, if (Please note these are end goals, not solutions, which is of course the hard part) -
A single token system. Three tokens are confusing at best, and bewildering at worst. With inflation down to ~9.5% Steem Power is pretty much redundant, not to mention any kind of lock in - 3 months even - turns off any serious investor. To be clear, there can be multiple currencies behind the scenes, but only one should be visible.

Direct payments to / from fiat. It's a complete chore going from Steem > Exchange > BTC > Fiat, and even worse trying to power up. It should be a one click process whether I want to buy with my credit card or withdraw to my bank / PayPal account.

A delightful registration process and Home page. A quick, easy registration process which introduces users to the basics of Steemit. I expect basic features like password recovery. On a related note, a usable Home page which is not just a dump of all posts/resteems from the very many authors I may follow.

Back off from over-regulation. Rules like the 4/day limit; the 4 tree limit or voting power loss on votes for comments actively discourage engagement. Measures to fight spam and bots should never come at the expense of user engagement.

Easy content discoverability. The tag system is rudimentary at best. A substeem system would be welcome down the line, but for now, the basics like search should be covered.

Advanced Mode for geeks. Of course, engineers and geeks alike thrive on complex, wholesome systems. Give them the option.

While simplification is always desirable, transparency is key. Such as separating out author's and curator's pending payouts, so there's no unpleasant surprise at payout time.
Of course, there's also a lot of functionality lacking, particularly around the social aspect - easing interaction and engagement between users. I hope they make their way to the platform in an elegant manner, and not a hacky solution that's the current notification system.
Just to be clear again, I'm just painting a picture of a platform I would be comfortable with, irrespective of how it can be achieved. I'm not a designer, or an engineer, so this has been the perspective of an involved user. I'm aware some of these are on the roadmap, while others may be challenging. But that does not change user's expectations.
What do you think? What would you like to see? What have been the friction points to getting your friends on Steemit?