---
My friend tagged me in a post the other day where a friend of hers was asking about Steemit.

---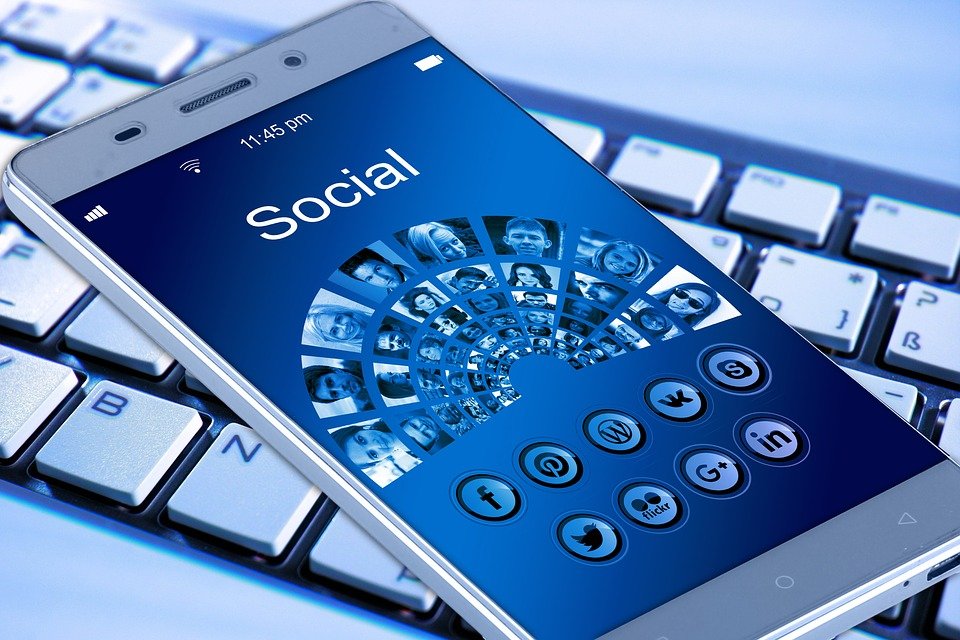 I gave her friend some pointers and gave her my illustrated guide for newbies and to my surprise 4 or 5 people commented after this to say how they were also creating a Steemit account. It appears like Steemit is finally hitting the mainstream in a big way! I wonder how many other conversations are going on using facebook about steemit? Is Zuckerberg scared?
Here are some screenshots of the interactions with people's name's blocked for privacy: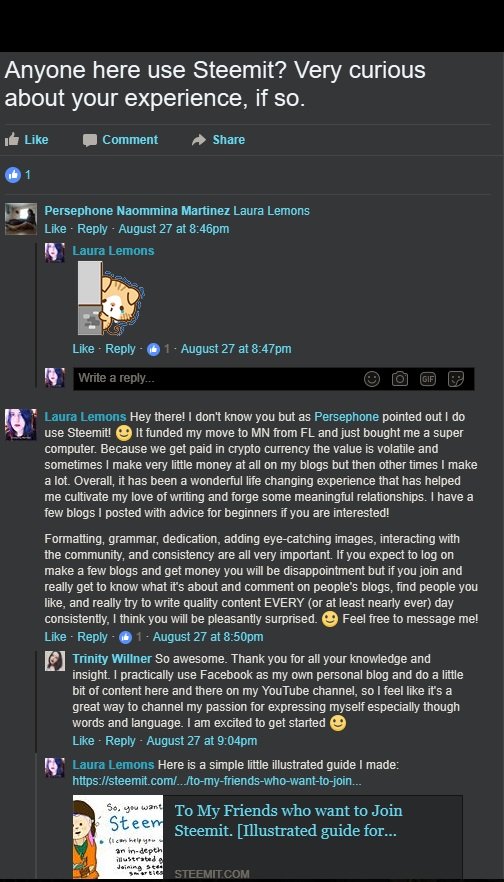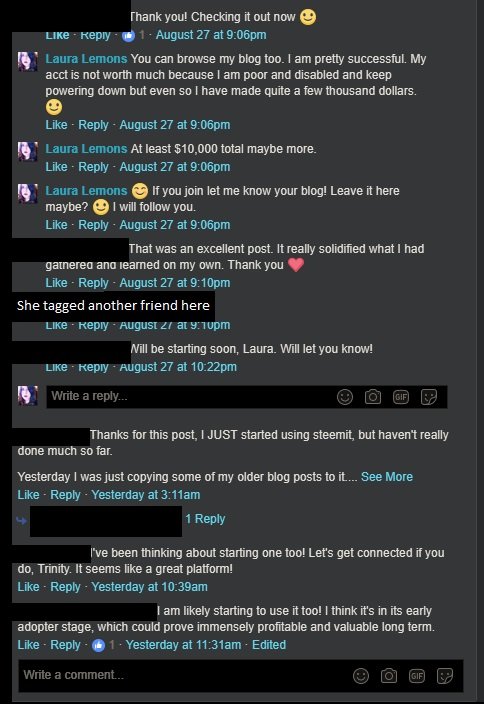 So, let's get ready to help a lot of new users find their way around here and get prepared for an influx of new blogs popping up! This is sure an exciting time for crypto-currency and Steemit!
---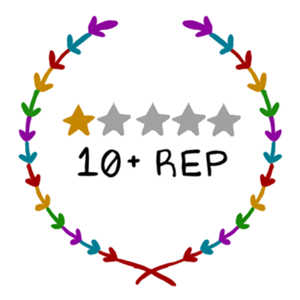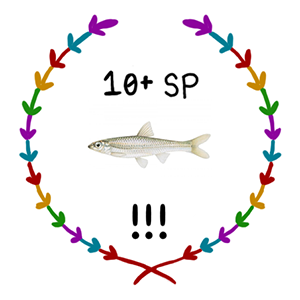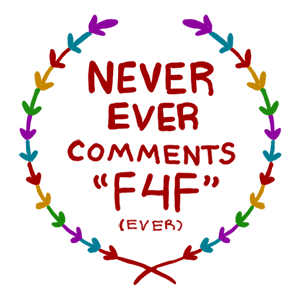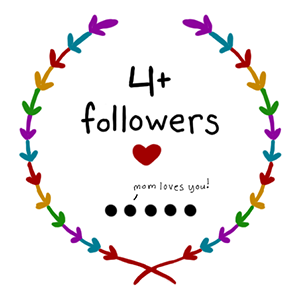 Get these badges I made here.