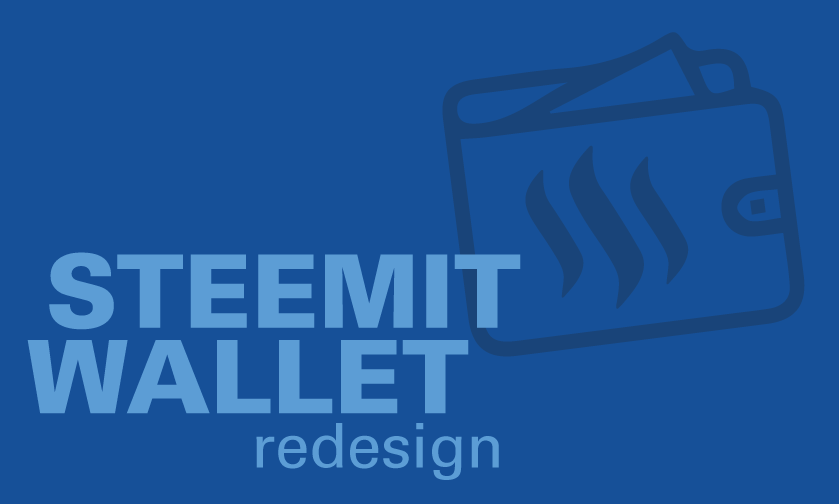 I believe Steemit will benefit from a gamify theme. Besides the fact that it creates a more visually appealing concept, it can entice the Steemian to engage with various aspects of the platform that might appear difficult or hard to understand. The UI is designed to work for everyone.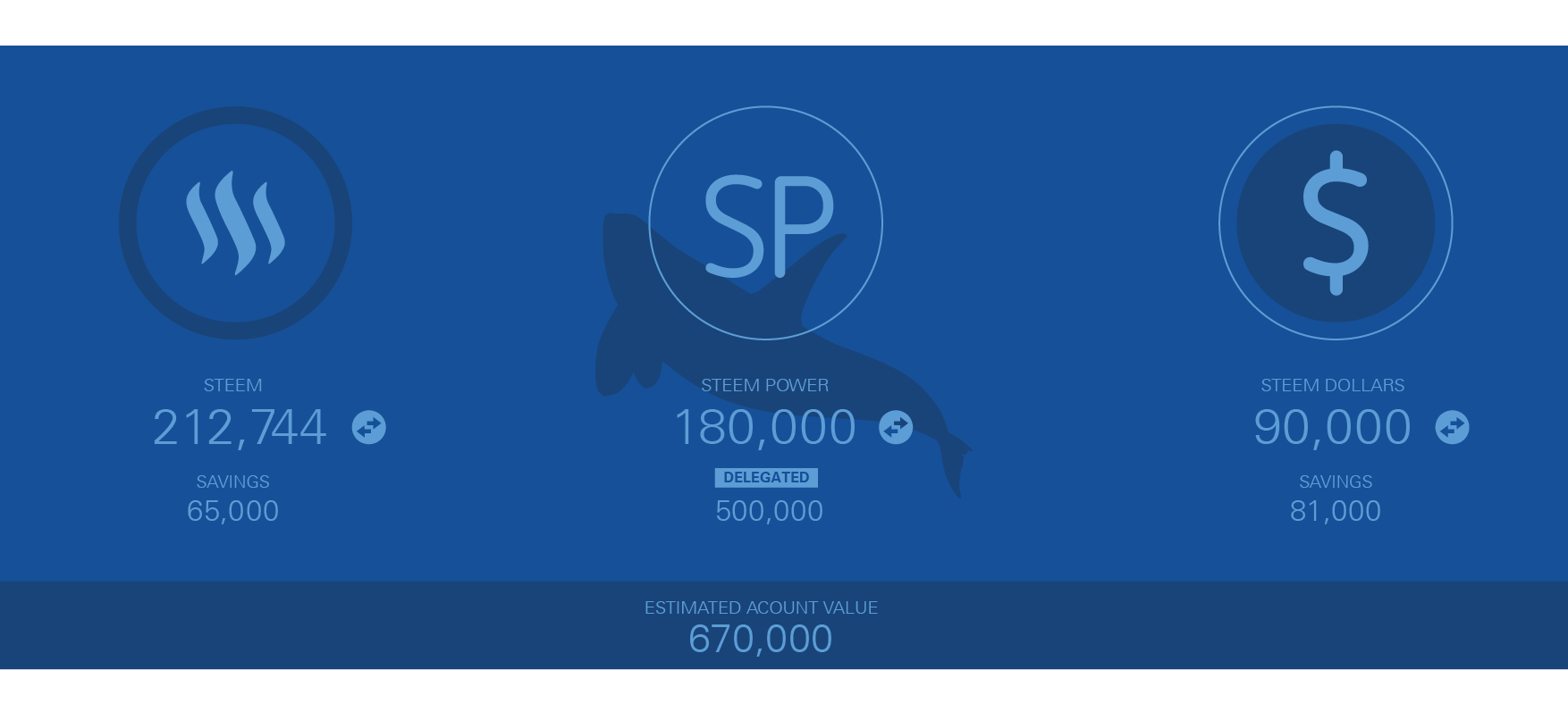 Powering Down indicator/clock function. Mouse hover provides info.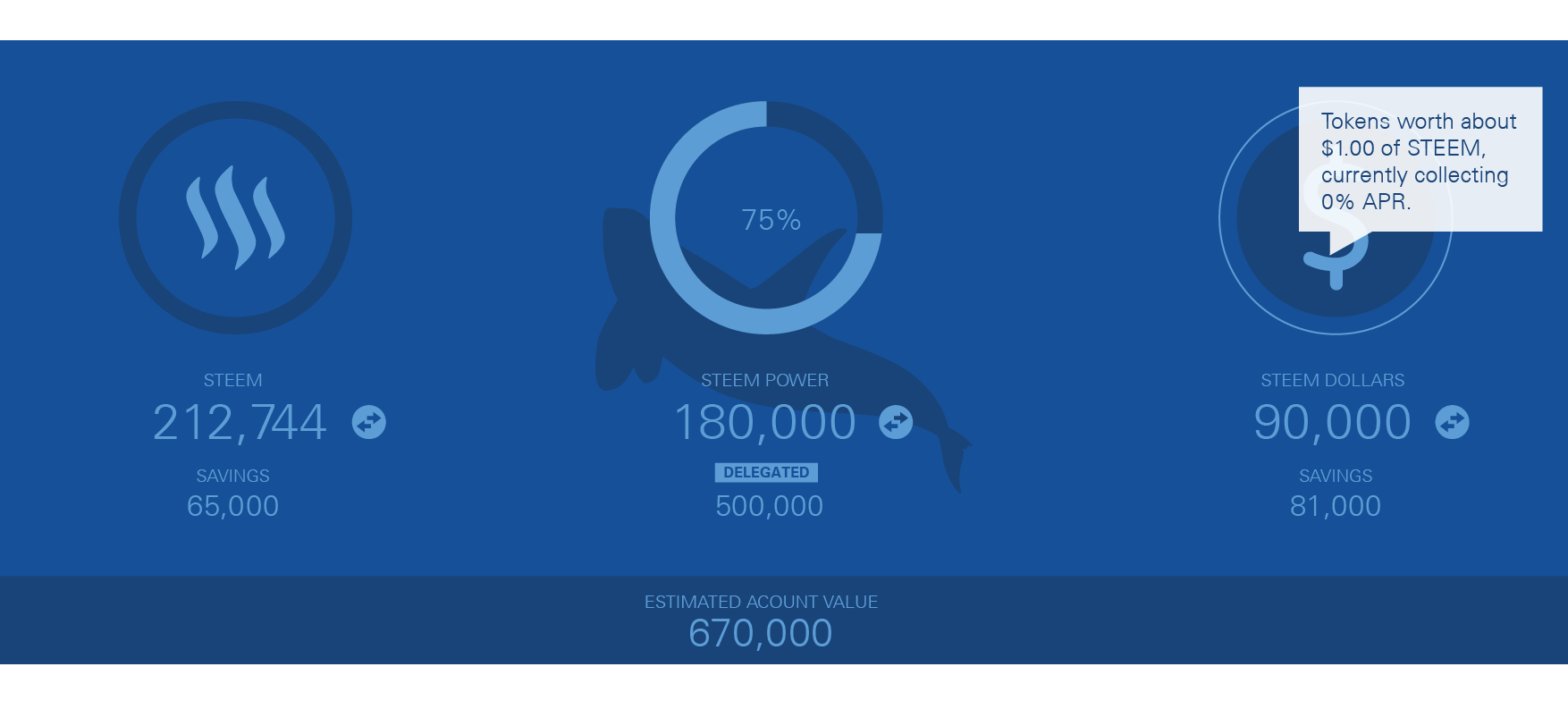 Redeem rewards will appear on corresponding area. Exchange buttons provide menus.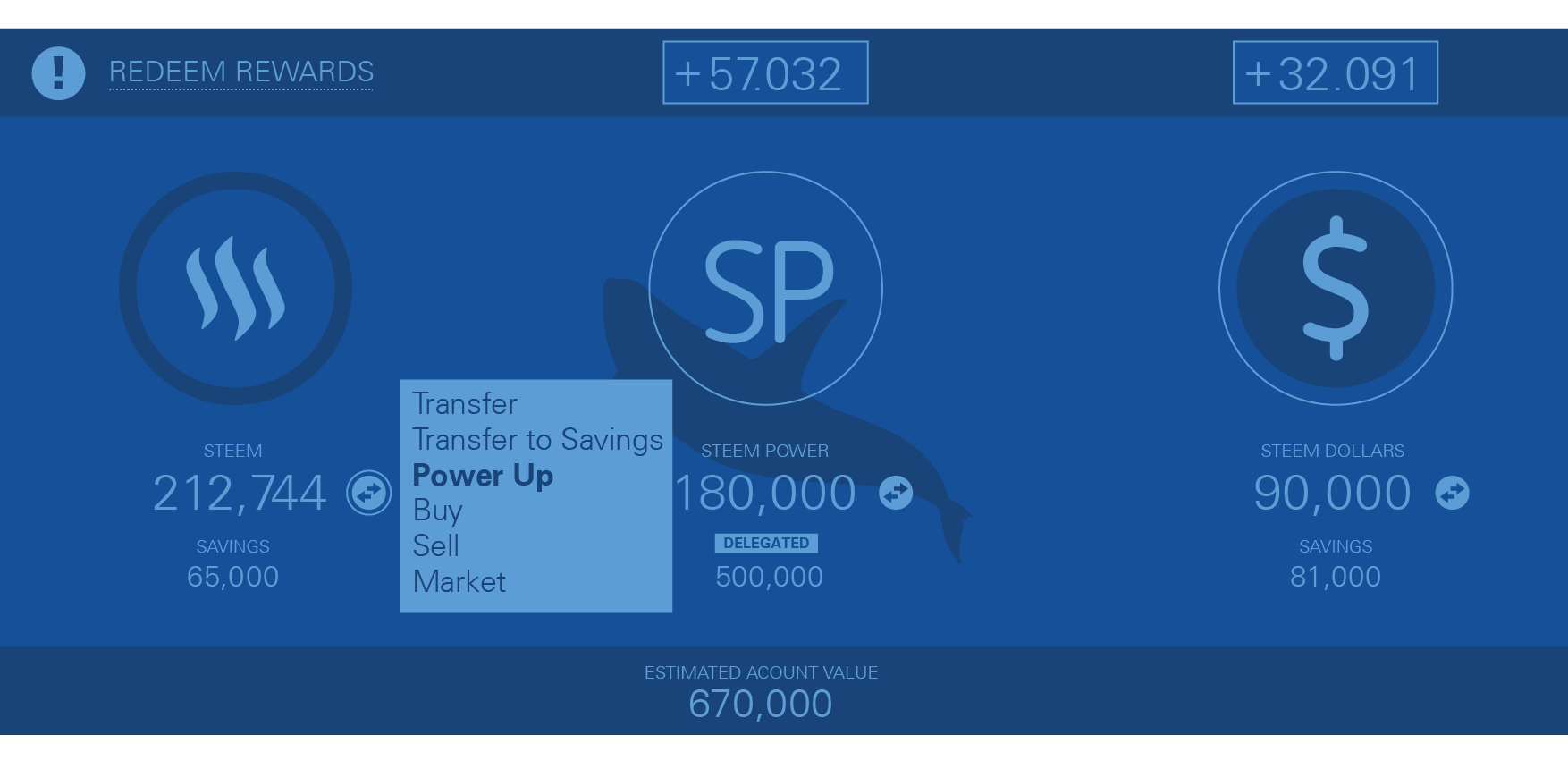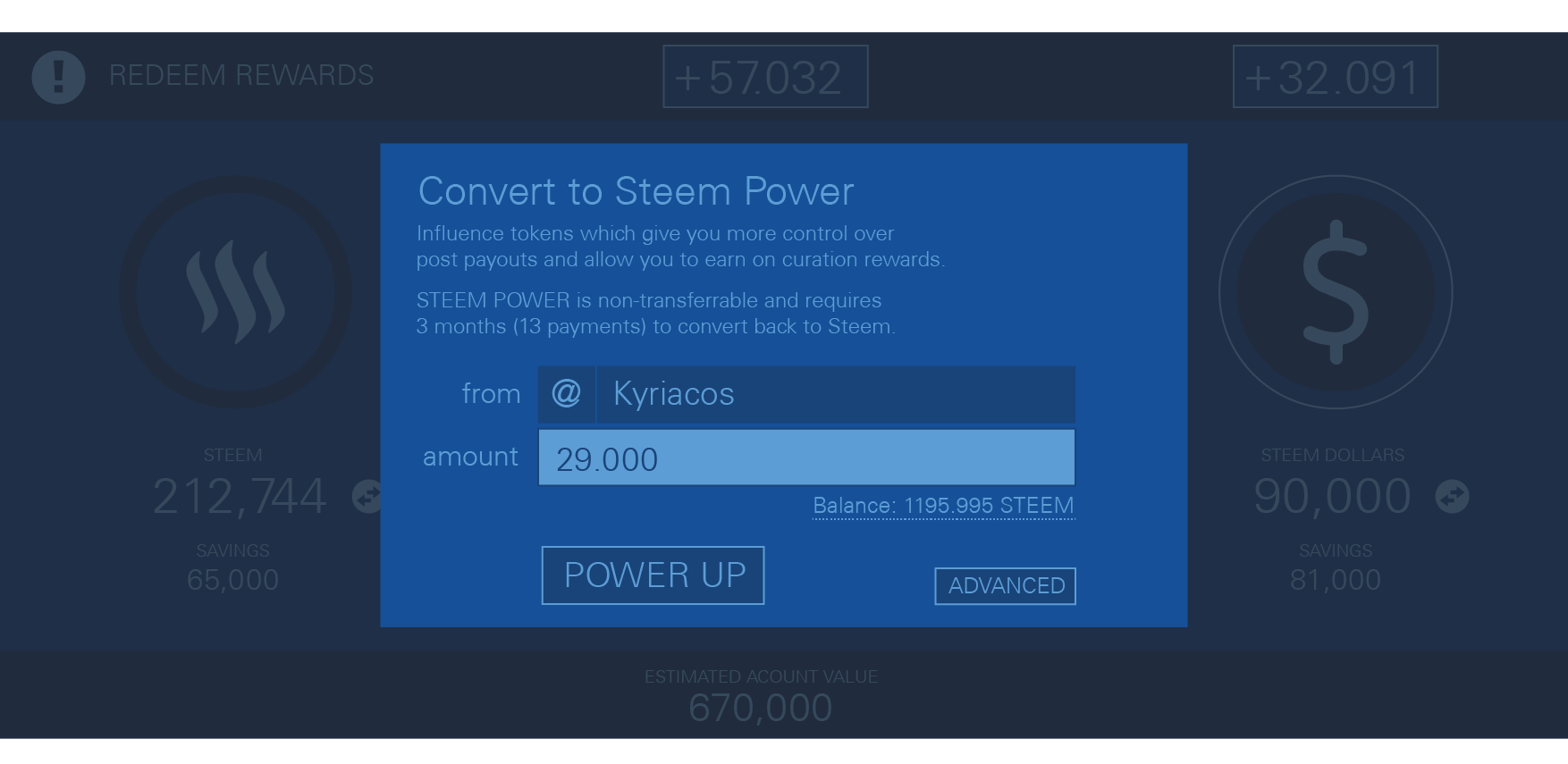 Feel free to add suggestions/recommendations in the comments.