2 Forks — 1 Blockchain (Comic Competition)
It's been a year since I joined Steemit. I was puzzled whether I should do a self-shilling post but in the end I compromised with my inner Samurai to combine it with a competition. I gained in the last 2 months close to 2000 followers so yey me. Now I am nearing 3000. My only advice guys is keep making thoughtful comments. Like I explained in a previous post Commenting Pays Like Compound Interest.
I came up with the concept of 2 Forks — 1 Blockchain after the many adventures we have been having in the platform. I am sure you all have your own thoughts to share so I am giving you full creative control to create something.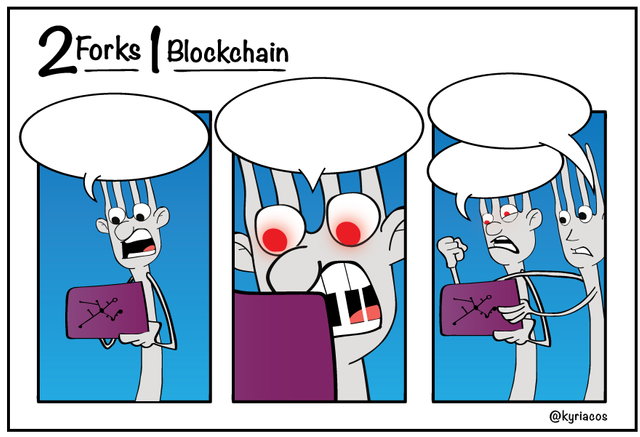 To enter the competition:
Download the image and fill the text bubbles with your creative dialogue. It has to be Steemit exclusive. Each person is allowed as many entries as they want.
Upload your reply illustration in the comment section & Resteem this post.







The First winner will win 16 SD
Second Winner 10SD
Third Winner 4SD






EDIT: The contest awards have been doubled thanks to a generous contribution of 15SD from @hanshotfirst