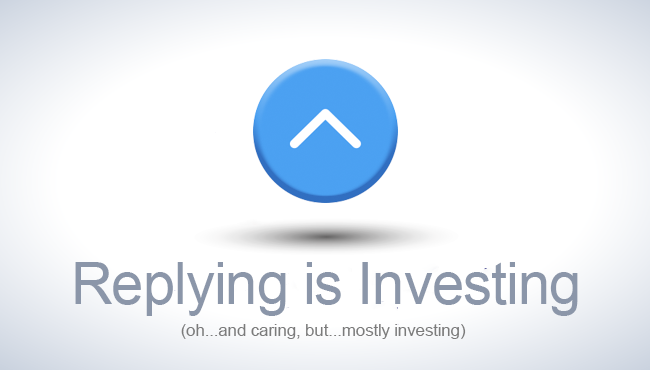 Before I joined Steemit, I used to post articles on Facebook. I did this through a group that I started back in 2010. After a while I realized that this was more of a hobby that nourished my desire to learn and interact with people — something I got bored doing in the offline world. Also, like most of you, I was doing it for free.
In the real world, my ideas tend to intimidate people. Those who do chose to engage might get frustrated or even angry. This is where the online universe comes into play. When online, people can read something at their own time and engage on their own pace.
Whether one engages online for monetary or emotional gain is irrelevant. For me writing original posts and engaging in comments is always rewarding. In Steemit, I just have the opportunity to get both kinds of rewards. Win-win situation. There is no such thing as bad engagement (pun unintended). We are all social animals after all.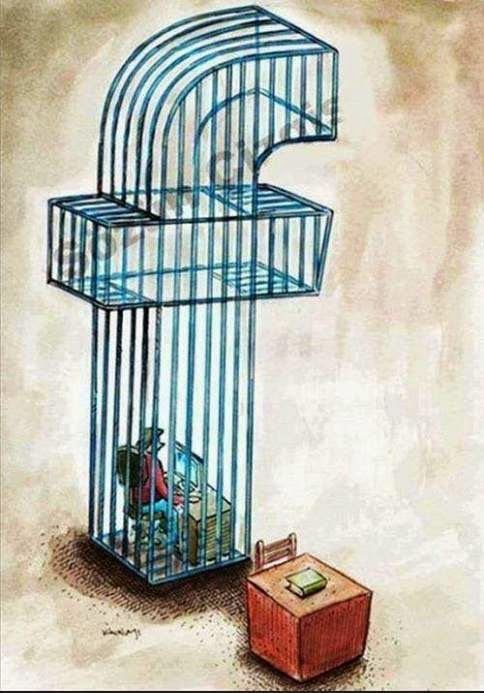 source
There is also a very special niche of people with unique perspectives on Steemit — one that doesn't exist so much on Facebook where everybody tries to conform. Good content, yet, hard to discover. I do venture quite often the "new page" to find these rare jewels but this is not an easy task. If you do happen to stumble on one though, you will get a small intellectual boner and really start engaging even if its not your thing.
A rather easier strategy for those who don't fancy just about anything, would be to engage with posts that interest you. Personally, I choose to up-vote every post I read and distribute my vote % accordingly. Even if I disagree, I reward the overall effort and presentation — not so much the arguments. After that, I leave a baited comment in order to squeeze more information and engagement from the author. I also up-vote every first comment on my post. In this way, everybody wins.
This is the beginning of the joy of curating. Inevitably, it will start paying intellectual and monetary dividends based on the compound interest floor that one creates — something you will not find anywhere else. In Steemit you do create your own luck if you master the rare virtues of patience and grit.
I do guarantee that if you start commenting thoughtfully, you will start seeing more and more followers. An increasing amount of followers will translate to more engagement and reward-relationships forming. More engagement will also attract more attention and therefore more followers. Whales will eventually take notice of your efforts and sooner or later you can earn more.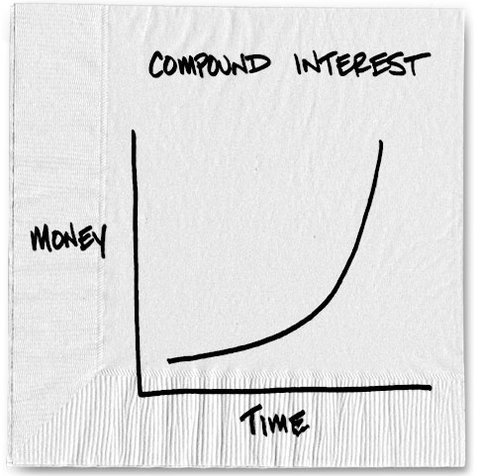 source
I believe this is best way to go for someone who just joined Steemit. Forget about the direct monetary rewards on your posts and rather try to treat your commenting experience more like an investment. You could spend the same amount of time circle-jerking on Facebook but in a year from now you will still be Zuckerberg's zombie. Do the same on Steemit and you actually have a great chance to make good money on the side.
There is really no convincing counter argument considering how bad other social media users have it. Being on Steemit right now is the same as being a free individual in an age of slavery. Nobody else can appreciate it but once they get a taste they can never go back with the same attitude. Personally, I couldn't engage on facebook the same way anymore. It all looked like a really bad scheme, extorting the most valuable thing I have — time — for practically nothing.

If it is attention that you seek because all of your friends are on Facebook, consider the competition you also have. How you are probably getting lost in their feed, desperately trying to rise above. Steemit is fairly young and doesn't have this problem yet. Within this platform you have the rare chance to rise above before the hoards jump in. It is an extremely unique opportunity before everyone realizes that they have been post-slaving for free the entire time.