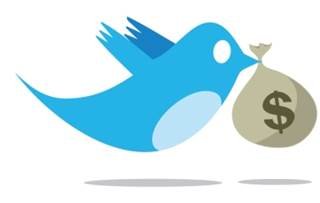 The concept of steemit is pretty simple, blog and earn. What if everyone wants to just blog and cashout their earnings? What if there is no more need for people to power up? At some point people are only going to cashout their earnings and in the long term the market won't sustain.
Let's say steemit explode in user base, millions starts to use to platform, earn and cashout their earnings. How are we going to sustain this? There is a few ideas but I believe @ned @dan need to stick with monetizing the platform.
Monetizing a massive blogging platform with Advertising, I think I have read somewhere that steemit is going to be ad-free but that's just impossible in the long term if you don't want to see steem being worth only a few pennies each!
Advertising
Facebook makes over a billion in profit every year exclusively with advertising, reddit makes around 10 M a year in profit with advertising. Why can't steemit jump on board and share in this big advertising industry?
The market will need a constant flow of fresh money and this is not going to happen with people that have no access or no knowledge of bitcoin. Regular people who don't know about bitcoin are just going to join the platform and start using it like reddit. This will give value to the platform itself but it will not bring in more "buy orders" into the market.
If we keep on this path steem price will inevitably keep falling and I can't say I have any complain with that, if steem is worth just a few pennies , people like me with a smaller budget are going to be able to purchase a reasonable chunk of steem power.
There are other ways to bring in market support but we are not doing so by having people pay certain fees or even future services like the ( promote button) in steem dollar, this is not fresh money it's only money changing hands which will end up being sold at some point once again.