So I found this bug, Which I have not abused I promise. I had to test it a bit and barely gained 1$ SBD from it while testing it to see if indeed it was working. I believe it should be addressed ASAP.
So I was in my blog posts looking at my upcoming payouts when I stumbled on one where I had to wait 4 weeks to get. No problem here, so I notice the upvote isn't blue since usually I upvote my self and earn a small cent from it 0.01 SBD.
I noticed my upvote sign wasn't blue, so I though well I never upvoted myself. Let's give it a go.
While upvoting my balance went up from + 2 cents, but my upvote sign remained unmarked.
So I clicked again and it went up again giving me the following message each time
Transaction failed: false: Cannot vote again on a comment after payout
Even with this message my balance keep going up for a few cents everytime I press the upvote button.
I think this could be gamed by a lot of wrongly intentioned members and should be addressed as fast as possible.
ONCE AGAIN, I DID IT ONLY TO TEST IT!
Here is the screenshot before and after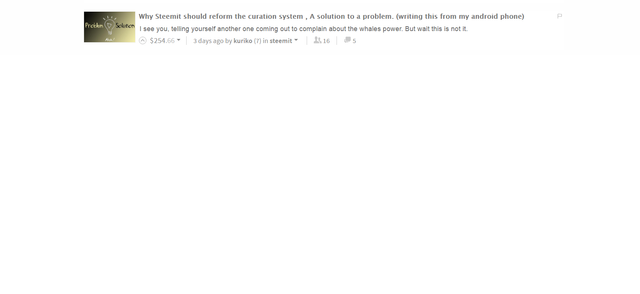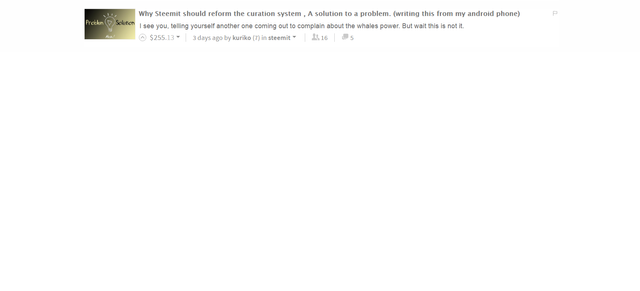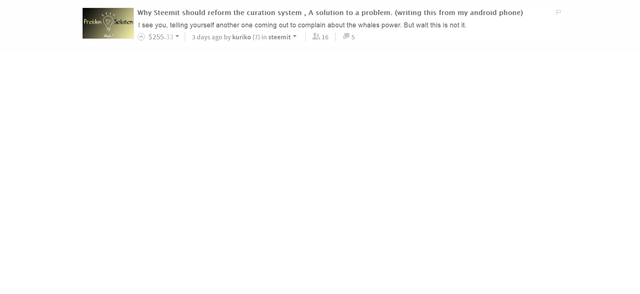 You can notice how after many clicks my balance went up from my own upvotes!
These are done with click, and have nothing to do with price going up or down, this seems to only work on 4 weeks wait payments.
I could have recorded it but im in a hurry and have to go out drive my nephew to his soccer game!