Steemfollower has opened it's follower exchange page. Earn up to 5x more steem now!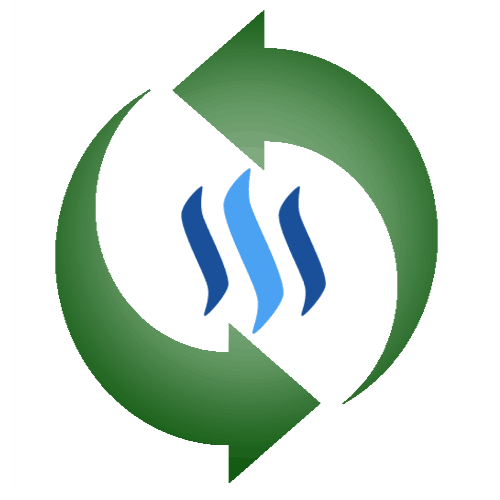 After my
previous post
about
SteemFollower
(an upvote exchange where you can get upvotes back with up to 5x the worth of given upvotes), there has been some new developments about the site. Finally, a new Follower Exchange Page is available and you can start following other users and get new user to follow you.
You can follow only 30 user per day. The limit will be reset at 10:00 PM (UTC).
All new users have 5 "Follower points" by default.
Each point will be converted to 1 Follower.
Users will follow you only if they like your profile. They can read your steemit account 'about' section.
So lets get those follower numbers up!

I have had many comments asking me how to exactly login to the SteemFollower service. So I wrote this little step by step instruction to login there:
Click on your avatar picture in the right upper corner and then on 'Wallet'
Click on 'Permissions'
Click on 'SHOW PRIVATE KEY'
Copy the private key
Goto SteemFollower.com
Click 'Login'
Enter your steemit username (without the @) and click 'Next'
Paste your private posting key and click 'Log In'
Accept the requested permissions to Vote and Follow and click 'Continue as @...'

It is better than selfvoting as you will get extra upvotes depending on your steempower. All users will earn more than their upvote depending on their steem power. This benefits especially minnows.
Take look at table below: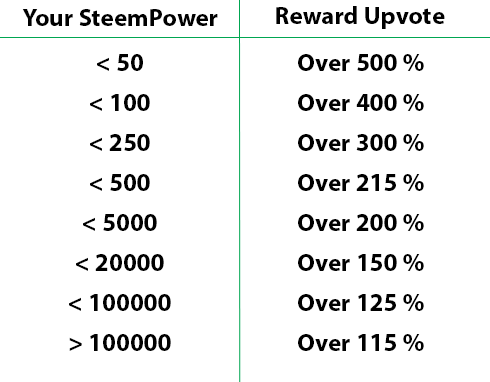 It is not an automatic process, you can upvote only posts you like and the others will do the same. Through steemfollower you will get more users to read and vote your posts. There is no limit to the steem dollar amount of upvote you can receive from users. For example, if you are a minnow and you upvoted a post, you are able to get an upvote from a whale too!