Calling on @ned and @dan to put aside their differences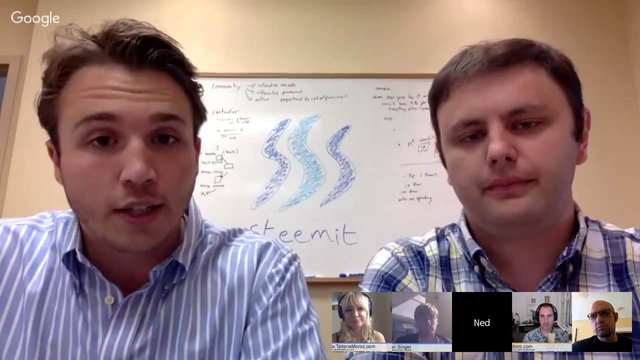 Some of you might be aware of the public feud between two crypto juggernauts, @dan and @ned. @dan is Dan Larimer, the cofounder of BitShares, Steem, and now EOS. @ned is Ned Scott, the CEO and co-founder of Steemit. Keep in mind Steemit is a website that enables interaction with the Steem blockchain.
Dan and Ned got together a long time ago to build Steem and Steemit. According to Dan in an interview, before building Steem, Dan and Ned had an agreement that they'd first build a dPOS social network blockchain before pivoting to building a dPOS smart contract blockchain. At some point, the relationship broke down and Dan resigned from Steemit to start EOS. Dan claimed that the breakup was amicable but, given the public feuds they've had, it's clearly not the case.
For example, Dan recently posted an EOS development update on Steem. He denied rewards from the post. Ned still downvoted the post and commented that it was for "aggrandizement" (link). There have been a few other instances of "comment feuds" between Dan and Ned.

Needless to say, these feuds are much to the chagrin of the Steem community. Two of its cofounders are publicly fighting. It really makes one wonder how much better Steem can get it they were on good terms and working together. Imagine if the Steem and EOS projects formed a partnership. This would create one heck of a blockchain ecosystem.
As such, let's publicly call on Dan and Ned to put aside their differences, rebuild relationships, and build something profound leveraging the powerful technology behind both Steem and EOS. We are on the cusp of a blockchain revolution and it's much better for everyone if the pioneers and visionaries were not quarreling over personal differences. Steem can be so much better than it is today.