Bittrex has been closed for new registrations since some time, even black market for buying accounts opened.
It is a top exchange for STEEM and SBD so i am sure loads of people are interested to get there if they havent.

Keep in mind Upbit is Bittrexs version for KR market hence i say Bittrex is main. If Bittrex drops STEEM im sure Upbit would too.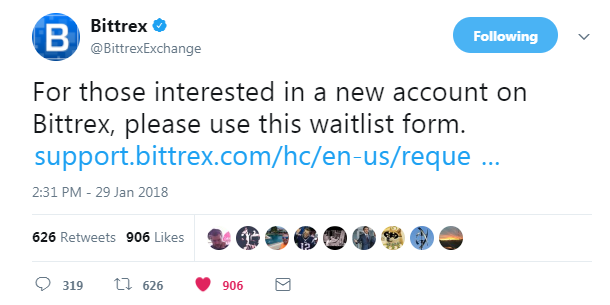 So if you need an account fill form here - https://support.bittrex.com/hc/en-us/requests/new?ticket_form_id=114093958552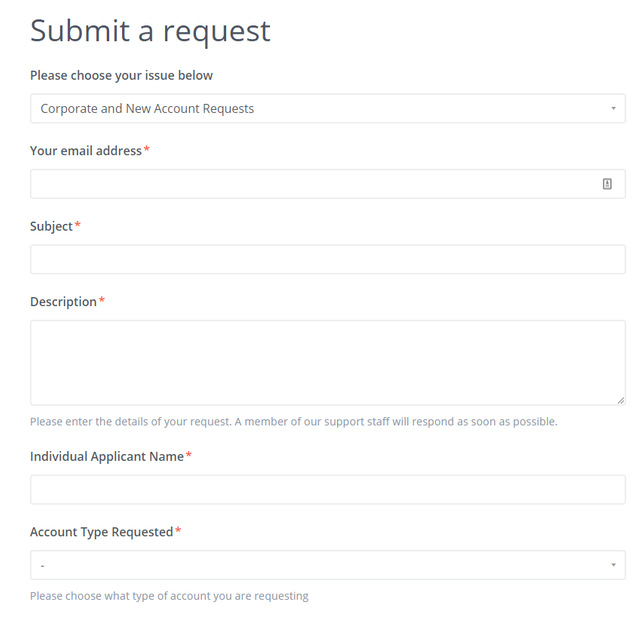 Bittrex Markets


Its one of my fav exchanges, especially due to having loads of cool coins and nice volumes. I trade there a lot ZCL, EXCL, XZC, NEO, STEEM, SBD and many many more.