How to easily gain TRX
Tron bought/gained STEEM. From what they say, for 1 STEEM you will get 1 STEEM on TRX (maybe with new name).
They also say - TRX users will get some free STEEM.
We dont know ratios but we can guess - they will want TRX whales to be TRX-STEEM whales.
So if you want to stay here i guess (not verified as we dont know) its good to have some TRX.
So here is places to buy some TRX and my review.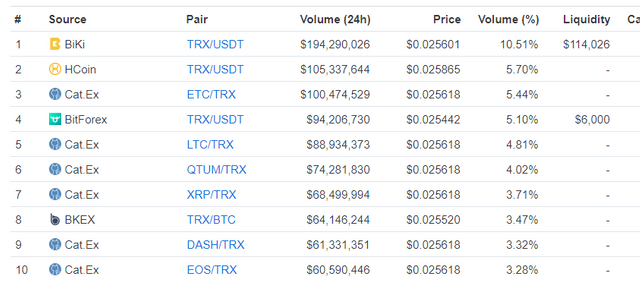 Those aint looking interesting as all need documents, just Bitforex is a good one. But while top10 looks odd you have Tron on Binance, Okex and many more.
But if you buy TRX/Tron on ie KuCoin or Binance it will stake and get you some cash monthly. KuCoin pays better imho.
REAL WAYS TO MAKE PASSIVE INCOME FROM CRYPTOCURRENCY - DOWNLOAD FREE EBOOK NOW