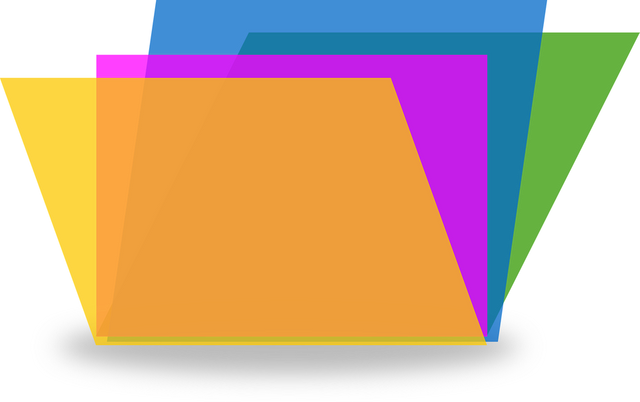 Now that we have already generated enough contents for ourselves, I think it's time to propose a solution for the growing mess, especially when it comes to an account's blogroll. And this is only 3-5 months into Steemit for most of us.
Problems with a linear blogroll
At its current state, blogrolls are entirely linear. You'd have to scroll up / down, and there's no real good way to differentiate content. In my own experience and understanding of thy way people use the platform, posts take different shapes and forms:-
Shortposts (these are usually stuff which are shared around, like TIL, newslink, Youtube videos, playlists etc.)
Longposts (these are usually personal essays, blog entries, dissertations, etc.)
Different people will have a different ideas on how to categorize their own stuff.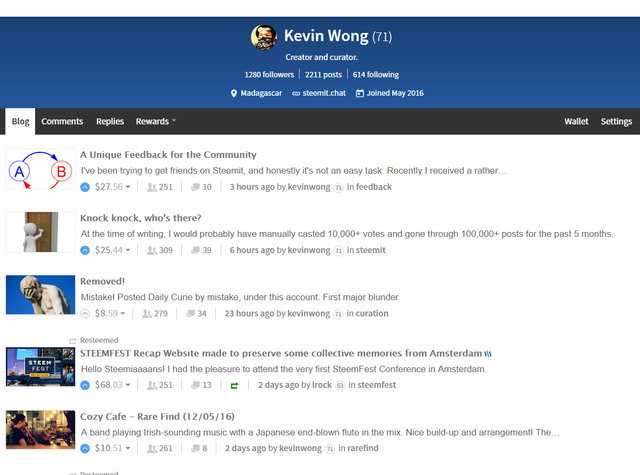 My blogroll at the moment. I can say that it doesn't represent me well enough.
As we make more blogposts, the amount of scrolling and brain juice to filter out relevant info would be too much. Blogrolls are an extension of identities, and I think giving users the power to organize their content will be an important part of building a community.
It would also in a way, make accountability easier.
Blogroll customization
We may need user-defined containers. For example, I would like to be able to partition my blogposts into different containers like "My writings", "Photos", "DJ Mixes". The names of containers should be entirely up to the user. This is quite like how Youtube channels categorize their videos into different playlists. Pinterest has something similar going on as well.
With this, blog owners should be able to organize their own stuff (and makes it easier for followers / even non-followers).

An example of my Pinterest set of self-defined containers
I think such an implementation will aid Steemians through the always evolving activities on Steemit. I could foresee people wanting to generally categorize in two ways - one major category for the evergreen stuff they've produced, and another major category for fast moving, more disposable, day-to-day stuff interacting with the community.
What are your thoughts?
---