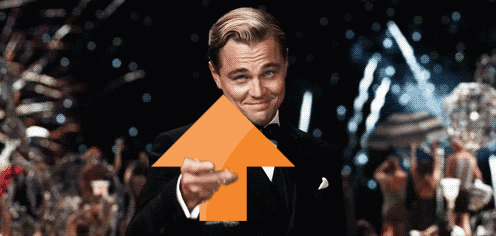 I still consider myself very new to the crypto game, especially here on Steemit. I realize I make a million mistakes but I also try to learn from those mistakes. Today, I am going to reveal the biggest mistake I believe I have personally made when I initially joined Steemit.
UPVOTES…
Initially, I admit to the joy knowing I could finally get paid for my writing by upvotes. I have written for a very long time--Fox News, Huffington Post, Brietbart, several military blogs, etc. Never once did I get paid for my work.
Discovering Steemit appealed to me because of, in part, the potential to get paid.
I remember writing my first couple of posts and going back specifically to check and see how much money I was making. Sometimes I was elated while other times I was furious. Needless to say, I was looking for the wrong thing.
While I was looking for upvotes, I completely neglected to look at the actual views let alone the comments. I guess you can say I was a greedy bastard. For my initial ignorance and greed, I apologize.
Why the apology?
Here is the long hard lesson I hope every single newcomer to Steemit realizes and truly grasps.
Money will come but it should not be your reason for posting anything here on Steemit.
So many who have been here since virtually the beginning will tell you that Steemit is about the community. Few ever focus on the profitable earnings. Yes, we read a lot about Hardforks and where our upvotes came and went, etc but those types of posts only come about when Hardforks take place.
The majority of Whales try to influence every single one of us about the importance of the community and not the payout.
Why?
Without the community, you have ZERO payout!
For approximately two months, I have been here on Steemit. I should have well over 200 followers yet I am just around 160.
Did I engage my followers?
Did I respond to comments?
Did I follow them back?
Did I provide them with anything meaningful?
I can unequivocally state to every single aforementioned question that in the beginning, the answer is a huge big fat "NO!"
This means, for the initial several weeks, I failed not only those who peaked some interest in me and my writings, but I failed myself as well.
This is something I can admit.
It is a very rude awakening when you reflect on your successes and failures. More often than not, we fail much more often then win. But what we do to correct ourselves and how we create executional plans of actions so not to make the same mistakes over and over again is where we win.
The first step however is looking deep in the mirror and ask yourself a hard question and become brutally honest in return with an answer you may not want to hear or accept.
My question: Why was my followership so low?
My answer: Because I was a greedy bastard failing to accept the reality of this glorious platform and "know- how" to truly utilize it for its intended purpose-- which is to create a community.
A little note about myself and why I have been relatively successful in this thing called life: I am an observer.
I observe people, successful people. (Of note, success is subjective, very.)
But here on Steemit, I gauge success with followership. And based on my observations, the most successful people on here have huge followership and that is because they engage those who seek interaction.
So, for those who were once like me solely thinking about the potential monetary gains here on Steemit, I ask you consider this.
Would you rather 100 followers where less than 5% ever read your thoughts or would you rather 1,000 followers where 5% read your work?
I know the answer and I also know what rewards come from my answer.
Think about it.
You want to know why I don't seek upvotes on Steemit? I just told you.
I seek followership. I seek engagement. I seek friendships and support from folks willing to resteem my work.
Payouts will come--But, the payout should not come first.
Seriously, please, if you are new to Steemit, DO NOT make my initial mistake of being in this for the potential monetary gain--be in it for what it is truly intended for--community based content engagement.