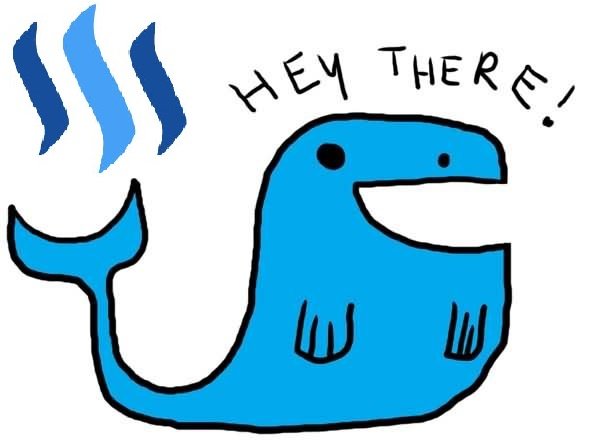 Briefly. 
My project is designed for those who want to get a better reward for the curating in Steemit. I will select interesting articles, which remained unnoticed by the whales. Then, using a script at the same time will vote for that articles with accounts of project participants using their keys for POSTING. Thus, we will raise curated article in the top, and then receive a portion of the award that will get the whales, voted after us.
Existing shortcomings in the voting system on Steemit.
 Many whales do not notice really excellent articles on Steemit. Their authors do not get rewarded leave the project, disappointed in him.
Some whales mostly vote for their friends or developers, as well as for a specific list of authors.
Many users vote for articles that have already gained a lot of votes. But this is a mistake, in which case they receive little reward for curating. What discourages actively vote and to seek interesting content.
Many owners of a large number of SP generally non-voting or vote once a week. Thus, generally not getting a reward for curating. Though curating brings a lot of money with the right choice of articles for voting.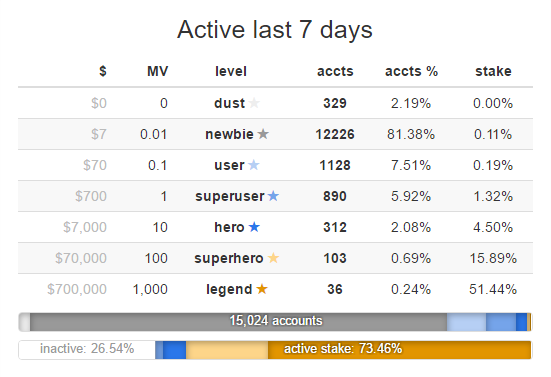 26% Members do not vote even once a week.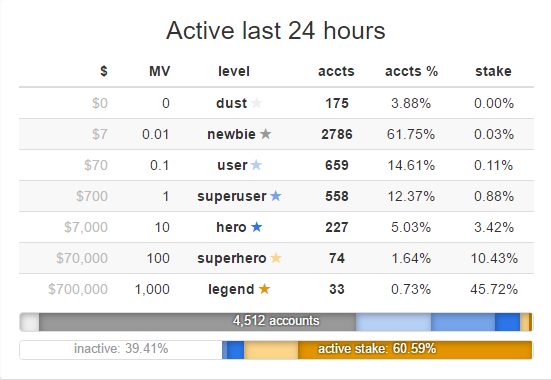 Only 61% vote every day!
My suggestion.
 As I said earlier, I propose a centralized vote for interesting posts, taking them to the top, thus making a lot of SP.
 I'll be looking for interesting articles, which are not collected a lot of votes and money. Then vote for them from multiple accounts at once using posting keys of project participants. Thereby lifting the article to the top.
Pros.
1. Self-lifting the article in the top we will be the first of those who will vote for it. Hence we get part of SP of Voters after us. And if the article is in the top, the whales more often vote for it.
2. We encourage new authors, and not already known, thus preventing the outflow of disappointed authors. We will facilitate the addition of a variety of content, making Steemit more versatile.
3. The more participants in the project, the greater the number of articles that we curating, get to the top.
4. You do not have to waste time searching for good articles in the trash and spam.
5. If you do not have time to vote and reading articles is also your choice.
Some clarification.
I will know your keys for POSTING. It is necessary for that to simultaneous vote for the article. In this course I m not able to conduct operations with your dollars or steem, because I do not know the  your ACTIVE key or OWNER key.
Also, if you do not agree with any of the votes made, you can undo it. And if you want to withdraw from the project, you can change your password by using a your OWNER key
Since participants will be many, and receives a great reward one who voted early. That will be done randomly voting. Within seconds after I vote for the selected article, the accounts involved in the project in a random order as well vote for the article. I do not think that is a very big difference, who previously voted as if the whale will vote after we vote, then everyone of us will get significantly more. Perhaps the sequence will also depend on the SP project member, I need to carry out more precise calculations.
On the day I will vote for about 20 articles. One of these articles is an article about our project, with information on the number of SP members, average income for curating. This will help attract more participants.
I need help with writing a script for simultaneous voting from multiple accounts. I hope @steemed who already have their own bots to vote will help me. If not, than I looking for the one who would write the code.
I welcome any suggestions and questions. It can also write me an email kell234motog@gmail.com.
The following comments will be posted for a vote those who are interested in the project, which would evaluate the approximate number of SP of the future participants of the project.
Thank you for your attention, click FOLLOW and click UPVOTE if you are interested my article.
P.S. Sorry for my English.