Introducing Steem Tag Search
A new way to discover content from your favorite steemian writers.
@papa-pepper recently wrote a post requesting a feature for steemit.com.
Don't want the talkitalk, and just want the link? Click here.
It may need some time to start up.
This feature was the ability to search an author's post by tags.
The reason being that it's difficult to find old posts on the steemit platform.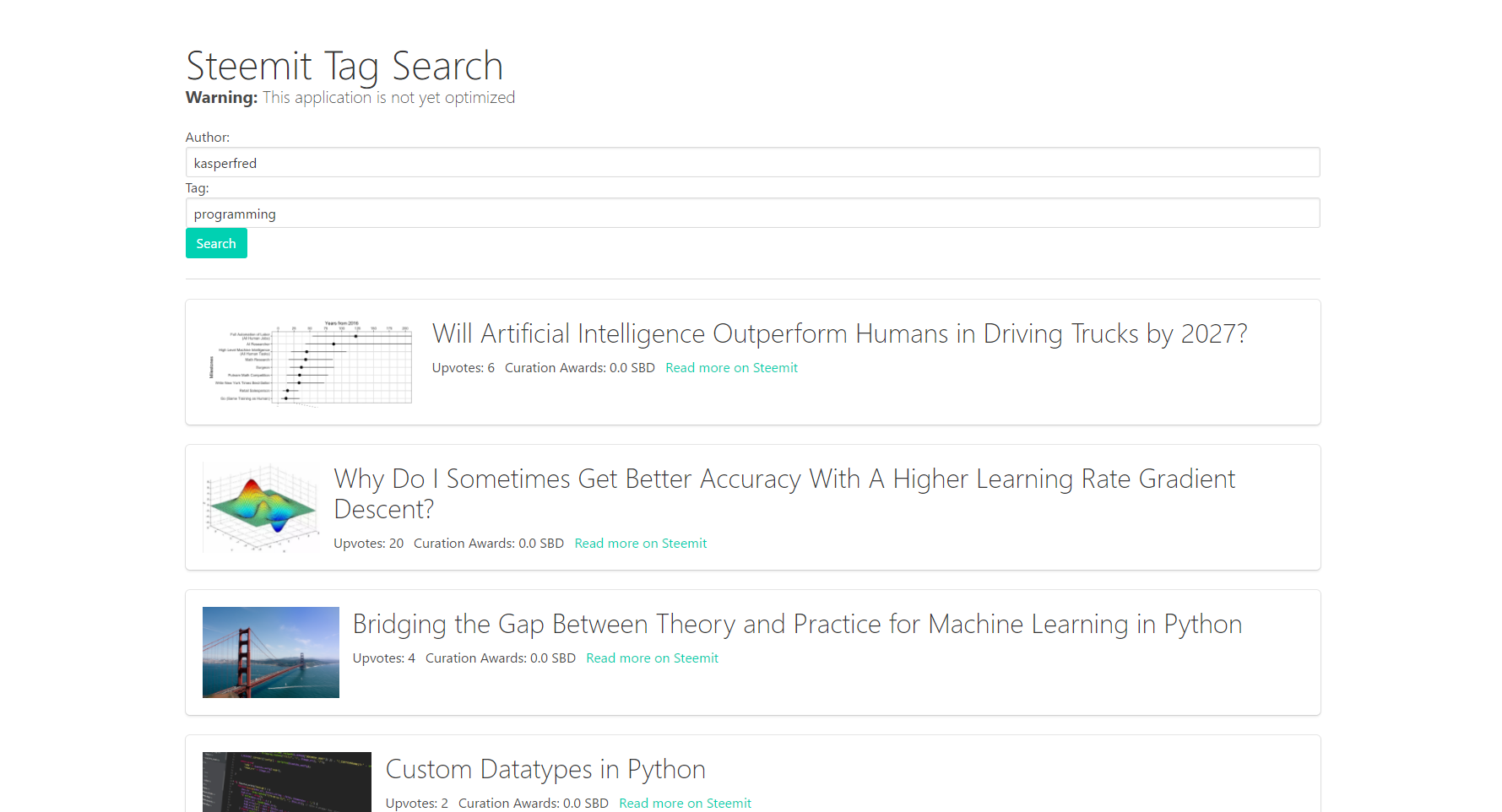 So in an effort to prolong steem-posts' lifespans, I created a webapp that lets you filter authors' posts by the tags used.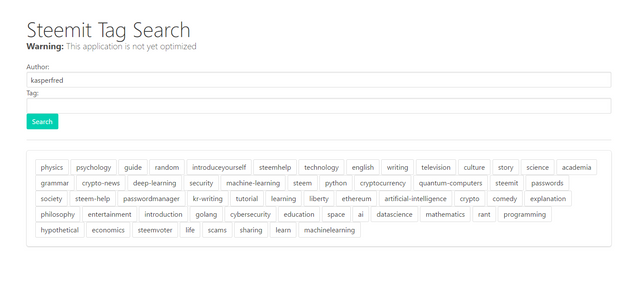 It also has a tag explorer, that lets you explore new topics your favorite authors write about.
The goal is to eventually have the functionality on the official steemit.com site.
Until then, you can check it out off-site here.
If you want to support me in developing more steemit tools, please take the time to upvote this post.