Probably the most impactful thing I took away from @ned's speech last night in Tokyo were his words on account-based voting.
---
I was intrigued because he mentioned this new tech/protocol only in passing, and then stated that he wasn't going to go into full-depth on the topic because it becomes pretty technical.
During the Q & A session, however, I was able to ask about it and he gave a great breakdown of the system, and even claimed it was the voting system he had originally wanted to implement when Steemit.com was originally launched.
So how does it work?
---
Well, Ned's explanation is much better than mine, so please do watch the video in this post, but that notwithstanding:
---
Account based voting is a system by which content can be judged in a manner much less dependent on "visualized perceived value" such as the amount the post has earned from votes, and much more on the basis of the wisdom of the crowd, and the inherent content/writing.
For example, many people will upvote a post just because it has a high payout value underneath it. This results in a lot of undervoted, high-quality content being lost simply because the author "isn't popular" and doesn't have high-powered accounts voting for their content.
In the new system @ned describes (for which he's currently creating the white paper) SMTs (Smart Media Tokens) can be used within the Steem framework as a type of "sub-token" by which to create paid/incentivized roles within communities. Individuals known as oracles can set up guidelines in their own communities. This means that even payout systems can be customized and tweaked in virtually unlimited permutations.
For example, if I am part of a community that values individual writer accounts over massive group accounts, the oracles in said community can verify which accounts are run by individual authors, and afford a greater percentage of a reward to those accounts than to group accounts through voting and SMTs. If I am part of a running group, and everyone must run to, say, Tokyo Tower or participate in a certain event in order to receive a vote or compensation, oracles will be in incentivized positions to verify these things, and vote/create smart contracts accordingly.
In short, voting systems will be placed in the hands of the voters, as customizable smart contracts, with the Steem blockchain simply existing as a type of open playing field.
Basically, what this means is that communities can now decide how content should be rewarded, and not simply which content.
Pretty exciting stuff!!
~*~
(The video in this post is a Steemit exclusive, and remains unlisted on YouTube in order to drive traffic through this site. The @steemit-jp community set up a wonderful event, and I want to personally thank them for all their efforts. It was great to meet @steemitjp, @yoshiko, @kinakomochi, @sho-t, and many others. These folks are just killin' it building a vibrant and robust community over here!!! Great job, guys!)
~KafkA
!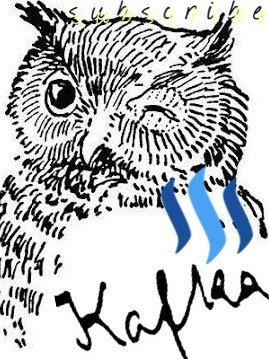 ---
Graham Smith is a Voluntaryist activist, creator, and peaceful parent residing in Niigata City, Japan. Graham runs the "Voluntary Japan" online initiative with a presence here on Steem, as well as DLive and Twitter. (Hit me up so I can stop talking about myself in the third person!)