Why does shit seem to work for some, but for others, no matter how much talent one has, or work you put in, or for how long a time, it seems to not bear the same fruit, or be successful?
All that stuff about "follow your dreams," and "if you're good enough you'll 'make it'" simply isn't a law or a rule. It is beginning to seem to me to be the exception. Statistically, it is certainly so.
Tons of great bands, inventors, actors, speakers, athletes, writers, philosophers, entrepreneurs, small business owners—even with great talent, work ethic, and ideas—never "make it."
Lots of people make a shit ton of money telling you you will make it, though, if you just believe/donate/pray/promote, whatever..."enough."
See how they put it all back on you? If your plan didn't work it's not because plans sometimes don't work out, but because you FAILED to do A, B, or C, "enough." Should have donated more. Should have prayed in faith. Should have keep paying to play a little bit longer. Should have "visualized" better.
The truth is, sometimes shit doesn't work out how we think it will. It doesn't mean we can't enjoy life. It does mean that all these new age, Christian, motivational speaker, and hollywood/music industry pop culture liars need to shut the fuck up, though, and take a good, hard look around.
I hope it works out for you. For your vision. For everyone with value to bring to the table who is working their ass off. While scumfucks get awarded millions for doing nothing, it is still nice to see good people win.
I hope it's you, and I hope it's me, but this magical ponzi scam bullshit has to stop.
It's too much.
With all that said. MANY MORE WOULD FIND SUCCESS AND THRIVE IF THE CANCER OF THE EXTORTIVE STATE WERE REMOVED.
Last year was one of my best, and as such, the scum in power decided I owed them a lot.
The game is rigged. Good luck.
If we make it, it's even more of a testimony to fucking kicking ass, as everything...the game itself...is stacked against you.
Nature has a somewhat level playing field.
Governments, made of individual losers who can't produce, fucks up this playing field, kills innovation, and spreads disease.
Now.
Keep your principles and morals and...
Go.
And win.
That, when it does happen at all, js a true miracle they don't talk about in church.
~KafkA
!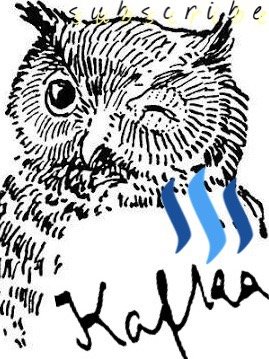 ---
Graham Smith is a Voluntaryist activist, creator, and peaceful parent residing in Niigata City, Japan. Graham runs the "Voluntary Japan" online initiative with a presence here on Steem, as well as DLive and Twitter. (Hit me up so I can stop talking about myself in the third person!)
Support Voluntary Japan!
---
Patreon: https://www.patreon.com/voluntaryjapan
Steem/SBD: @voluntaryjapan
BCH: qqvmdr3l0dlmjqdekkzgsdeg8hq2s9zt5ud3h004r7
BTC: 1MfENEp9tkJMHmrrj5rPKzohYNCw9S6qFw
ETH: 0x9199c3844fd8d3642b39175414c8ffcd403c7aaf
DSH: XpqAkZqHnE12pN9oKapd1Vmj91HSeb93K1
QTUM: 0x9199c3844fd8d3642b39175414c8ffcd403c7aaf