An Open Letter to the Steemit Community - Regarding the Employees of TRON
I am thoroughly appalled by the actions of the Steemit Community: by freezing Justin's steem and limiting his liquidity, not only are you creating a financial hardship for him, but you also destroying the lives of everyone who works for him.
For instance, when Justin sends me out to buy his favorite caviar, on this new shoestring budget, I now have to buy roe, and pray that he doesn't notice. Do you even know what roe is?
It's fish spunk!
That's right! You're forcing my master to eat fish gravy!
Also, I was not able to pay the monthly dues to the elites, so now, I have to somehow explain that he will not be going to the orgy and all I can manage are two somewhat rabid-looking prostitutes, with questionable genders, and if Justin feels the need to strangle something, he will have to settle for a stray cat.
Now you tell me, how am I suppose to look him in the eye after that conversation?
And it's not like I'm a slacker, I'm always going the extra mile. Justin initially hired me because I have knack for procuring the perfect orphan for any occasion: no matter where we're at in the world, I can have them delivered in under an hour, but am I still able to serve a dozen plump orphans to Justin and his Wall Street buddies?
Hell no!
Instead, I'm having to spend my days commandeering bitcoins from Poloniex just to cover this back-alley romance, while dealing with the constant knocks from the grizzliest repo men that I ever seen.
That's right!
The fucking Tronmobile was just repossessed, with all of Justin's dry cleaning still in the trunk, including his masks and capes. So late at night, when the city beckons, will he still be able to punish the homeless?
Hell no!
So now, this morning, I was forced to wrap myself in phone books, because all those misplaced knives, will be directed at me!
Not since the "Hacker One" fiasco of 2019, have I been in so much peril and I want this to sit with you: so all you hackers know how you're affecting real people.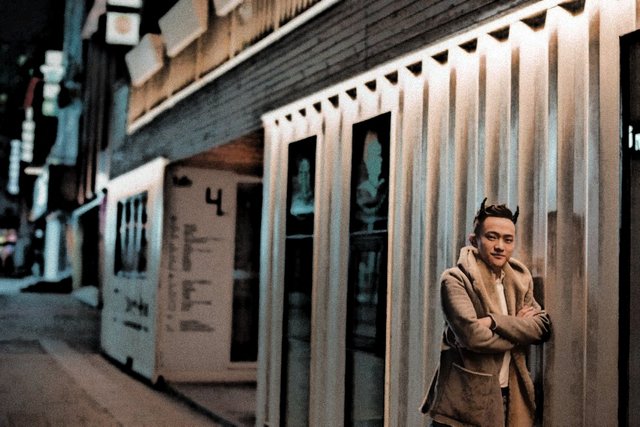 This is a work of fiction and any resemblance to persons living or dead is purely coincidental.