Decentralization, Accountability and the Use of Steem Bots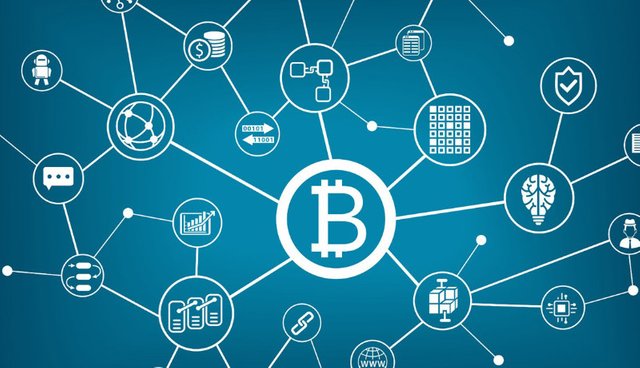 So originally I was going to post about something else today, but that can wait as I feel that this is an important issue to look at.
---
Image Source: Fee.org
---
GrumpyCat and the Use of Steem Bots
Alright, so about 2 weeks ago I remember reading a post by @grumpycat that explained that he/she will be combating the use of Steemit upvote bots that don't comply with his/her imposed terms, which is the use of bots to upvote posts older than 3.5 days. I agreed with what @grumpycat was attempting to do but at the same time I was able to see that GC themselves used bots multiple times to get their post trending.
Fast forward one week and I saw another post reminding everyone of the impending actions that will be taken by the @grumpycat account if there is use of upvote bots on posts older than 3.5 days. To me I didn't have much of an issue with this as I was only using certain bots to upvote posts I just released on the blockchain.
Now I wake up today and see that my buddy @brandonfrye was victim of @grumpycat's cyber-bullying, not because he used a bot to upvote a post older than 3.5 days, in fact his post was only 5 hours old when GC struck, but because he used a bot that wasn't compliant with GC's rules. This has me extremely pissed off because not only is GC using bots themselves they are punishing new members to the Steem block-chain for doing exactly what their doing.
Now I don't know @brandonfrye personally, but I consider him a friend, and he puts out amazing content, not only about the Steem block-chain and helping new users but he puts out amazing content on multiple platforms, yet this is the only one where he was essentially robbed because of someone not agreeing with how he uses the platform.
---
Decentralization and Accountability
So after seeing this unfold I sat here thinking, is decentralization really a good thing for social media? I still love the idea of decentralization and I believe a great many of the people that might read this think so too, but shouldn't people that have power like this be accountable for their actions? Should a single person be able to completely negate a new member from being able to succeed on Steemit due to rules that they make? What if I had 3 million Steem Power and decided I didn't like that people only post photos as their blog posts so I flag them all making their post essentially worthless? Of course there would be a huge backlash on this and I would be a hypocrite, just like GC, because I myself have posted photos.
So I ask you, fellow Steemians, is this something you want to be happening on YOUR platform. Do you want to spend hours creating content just like @brandonfrye only to have it flagged by a cyber-bully that just so happens to have a bigger bank account than you?
What can we do to stop this behavior? Whales, you're welcome to chime in as well. Please save the minnows from the "Sharks." Thanks!