Holy Shit!! It's Hots or Shots Episode 5 with guest @curtvictorbryant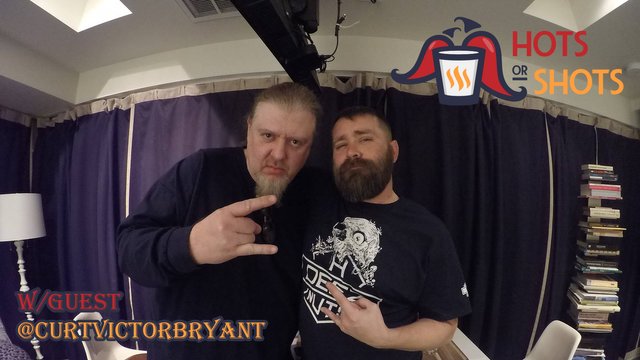 ~Full Disclaimer~
I Use Bots
God Bless Capitalism
Now....on with the show!


Sorry for the delay, we had a last minute error that needed to be fixed and left us having to render the video all over again. Turned out we had a hot mic at the beginning of the episode. We did our best to cover it up, it clears after a few minutes.
Thanks for your patience.


My guest this week is both a new steemian, as well as a personal friend of mine.
Allow me to introduce all of you to former
Celtic Frost guitarist
@curtvictorbryant


Hope you enjoy!


Let's Get Sauced!