Hi,
This is my little Google Chrome extension which can be useful for other people as it is for me.
Chrome Web Store link:
https://chrome.google.com/webstore/detail/steem-assets-price-ticker/ikofifpkplmigmfpmohlnilfoljpgoco
GitHub Source Code link:
https://github.com/johnerfx/STEEM-price-ticker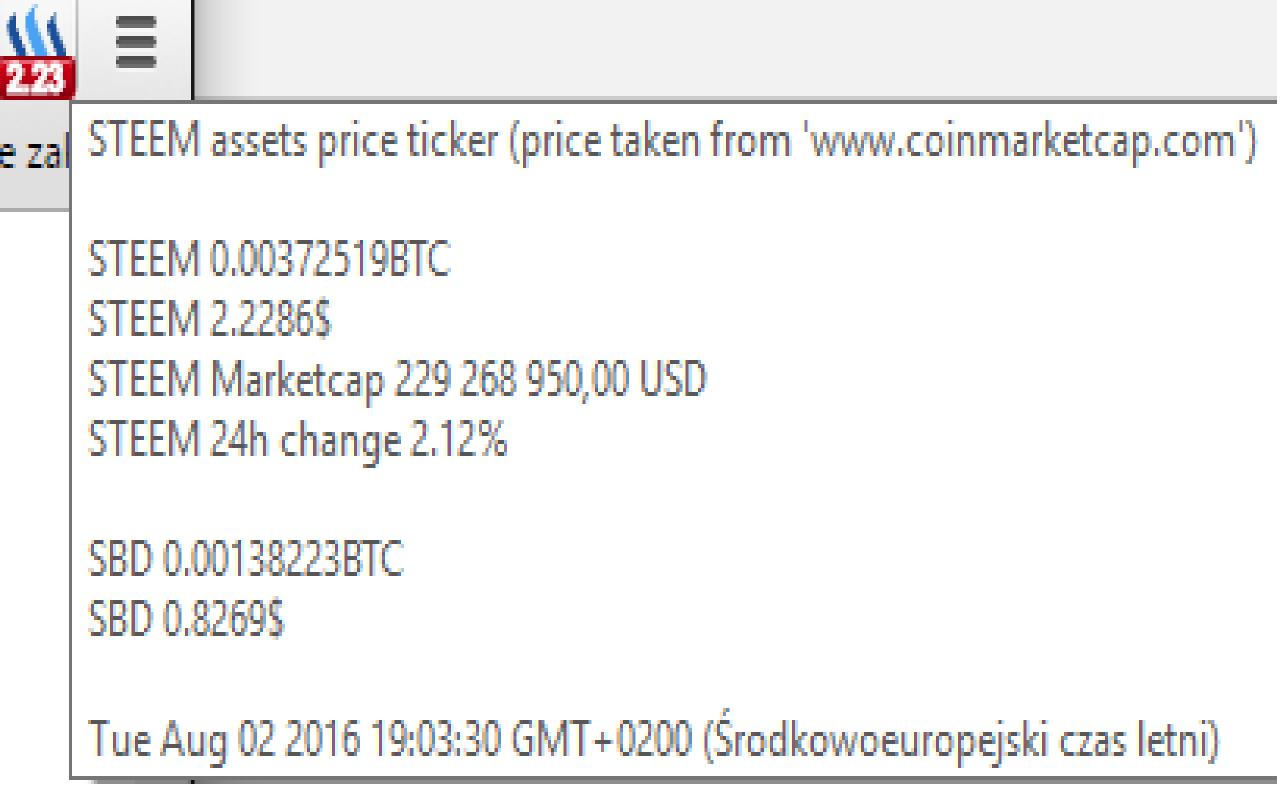 STEEM assets price ticker (price taken from 'coinmarketcap.com'). Extension shows STEEM assets valued in cryptocurrencies and USD.
Values are being refreshed every 4 minutes.
You can refresh them manually by clicking extension icon.
No special chrome permissions are needed to install this extension.
At first I didn't want to make and publish it because there is another one out there which I am describing in a post below :
https://steemit.com/fun/@johnerfx/my-first-ever-published-open-source-code-my-story-2min-read

But then I thought I need one with important properties for me (I find it very interesting that 1 SBD trades below 1$), so I actually made my own ;)

Feel free to try it and comment. Thank you!