Why #science and #education Important on Steemit ? A Reason Behind My Background Story.
---

My Heart For Steemit

---
Before I began in this post, firstly I wanna say Thanks to steemit officials.
Million Thanks to: @ned @abit and @jamesc
Which has changed the world economic community that initially unemployment but now it can work as a content creator and receive a reward of content that is done.
And Million thanks to all steemit Witnesses:
@good-karma @roelandp @gtg @timcliff @furion @jesta @pharesim @clayop @wackou @bhuz @klye @xeldal @pfunk @anyx @blocktrades @curie @ausitbank @krnel @bue @steemed.
Which continues to develop steemit so increasingly easy to use the latest features
My big thanks To All Curator @steemstem @steemteam @steemiteducation @canadian-coconut and all my friend in science crew @justtryme90 @lemouth @jaki01 @anarchyhasnogods @mobbs @mcw is always present in #science,
---

A Tears of My Background History

---
Alright,
On this occasion I would like to issue an opinion on steemit, as long as I join steemit I feel I have got a bright spot, where I was originally just an unemployed graduate from chemical engineering, I have tried applying for my living expenses but there is no way The entrance for my work, therefore, I have experience in the field of online (online freelance) looking for work online by making a contents on the blog, but the income on the blog is not maximal, I have started to create blogs in 2014, with the aim of earning income on blog And share knowledge to students who often seek the theory and reference of online lectures. for a year I make an article on blogger I just get a $ 65 reward, I work every day makes contains but only that revenues get. My first child who has 3 little siblings has a heavy responsibility to the family because my parents have died, therefore, however I have to get a job to build my family, At the beginning of month 5 I make my post in steemit, after 1 week I get a $ 90 reward, Steemit has turned my life in the brightest direction, giving me a way to earn money by creating content, and the content can also be useful to my friends in steemit.
By coming steemit, I have left the blog and started writing distemely, all the science articles I will post here, steemit is my blog and steemit is my house. Why do I think #science and #education are important in steemit.
Because many internet users are college students, those looking for lecture materials on the internet as refference, since there are internet students are more likely to read online than reading books, they look for lecture materials for reference assignments sourced on the internet. They use laptops/PC and smartphone to search for theory and course material.
I rate steemit like a book, and tagging is a book index and thanks to @timcliff who has created a steemit view, making it easy to search taging in web view.
On the other hand @jesta also has its own convenience, that is by design beta.chainbb.comstudents more easily look for sub tag such as chemistry, mathematic, physic, phsychology directly under the #science and #education.
And also for smartphones user, they can use the #eSteem application released by @good-karma, which with this application makes easy for Smartphone android or iOS user to use steemit, can search post in #science and #education @steemiteducation,
Thanks to my Friend in Steemit Aceh Community @keuudeip @vannour @curiesea that supported me to create a #science article base on chemistry
---

Conclusion

---
Essentially steemit can unite content creators and students looking for lecture materials can gather in steemit to look for references to college assignments in the #science and #education tags. And can create mutual articles to help each other.
---
Support Scientist By Use
#science
tag or join
@steemSTEM
---
---
Follow Me @jamhuery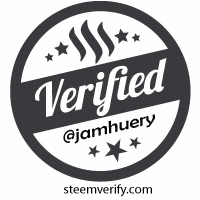 ---