We can learn something, when you see the price of STEEM today vs the amazing price of Bitcoin for only $75/each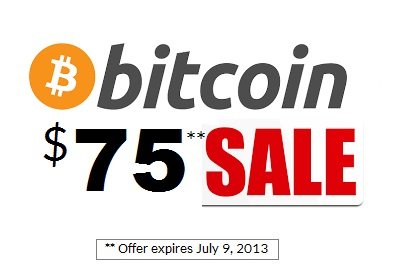 First of all, this is not a bait and switch post.  It seems like it, but I had to show it this way to prove my point and to tell you an important lesson that a family member of mine learned today.
On July 9, 2013, I was watching the price of Bitcoin.  It hit $75 on BTC-E, and the price was too good to pass up.  It had previous highs of $180 on April 10, 2013 and I was sure it would bounce back.
Nervously, I called a family member of mine across the country, and on a long distance call, it went like this: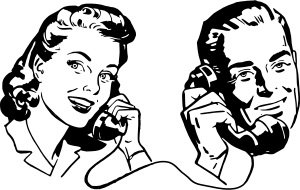 Me: Hi, I just wanted to give you a tip.  There is this thing called Bitcoin, which is a virtual currency that anyone can buy.  It's currently selling for $75 each.   Even if you buy only $7500 worth, that will give you 100 of them.  Just keep it, because this thing is just getting started.
Her: Bit what?
Me: Bitcoin.  It's in the news. You can google it.
Her: How much?  $75 each?  So I'd spend $7500 to get 100 of these?
Me: Yes.
Her: Well I'll let my husband know. We have an investment guy that handles all of our stocks and things that we own. I'll be seeing him in the next few days. I'll bring it up.
Me: Ok, great. If you have any questions, or he does, feel free to ask me.  These things were worth $180 just a few months back, and I think they're really going to go up in value.
Her: Ok, thanks for the tip! I'll  make sure he checks into it.
...and that's all I heard.
A couple weeks later, I got ahold of her again...
Me: Do you know if your hubby talked to his investment guy about Bitcoin?  It's already up to $104 now.  It's still not too late to buy some.
Her: Yes, he did.  Don't worry about it.  He's got a lot on the go right now, and you already gave him the info.. I'm sure it's fine.  But I'd rather you not keep asking him about it.
Me: Ok, no problem. I do know he owns a lot of stock already, so even if he only put $5000 or $7500 into this, it could really pay off.
Her: I told you already, our investment guy knows about it. He'll decide for us.  Talk to you later.
FAST FORWARD  3 YEARS TO 2016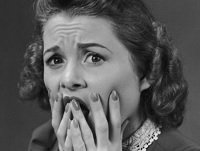 Her: OMG!! We finally found out about Bitcoin today and now realize what you told us a few years ago. We had no idea!  When we buy stock, we usually put in $25,000 on something.   It's worth almost $600 now.  What price did you first tell us we could buy it at?
Me: $75
Her: OMG, if we had bought $25,000 worth at $75, that would be now worth over $200,000 !!
Me: Yes, I know. I tried to tell you guys.
Her: Sorry, we should have listened. We had no idea of the potential until just now.
NOW LET'S TALK ABOUT STEEM BETWEEN ME AND YOU

Me: Steem is currently trading at 52 cents
You: Yeah, well no one's really buying it right now, and I'm sure it's going to go down even more
Me: You do realize that steemit was only really launched in beta July 4, 2016, that's only 3 months old..  It's had phenominal adoption rates, it's one of the biggest well received projects I've seen in ages.  Do you really think steem will stay at 52 cents?
You: No, I think it'll be worth 25 cents, maybe 10 cents.  Maybe nothing.
Me: I know, and that's the same thing people thought of with Bitcoin in the early days.  I see you have some posts on steemit and you've earned some steem. What are you doing with the amounts you're earning?
You: Selling it as quick as I can make it
Me: ...because the site is 3 months old now, you must think this is near the end of where it's going? Will go offline anyday now and just stop?
You: Maybe
Me: I see.  So in 3 or 4 years from now, when this place is huge, and for arguments sake, 1 STEEM is worth the same as 1 ETH now ($13 each) or more, are you going to feel sick that you were selling your steem when it was worth 52 cents?
You: Well, I'll buy it before it hits $13
Me: So if steem was at $5/coin and rising, you'd buy it?
You: Yes, probably.  
Me: But at 52 cents, you won't hang on to yours.... ?
You: Well, I uh...  hold on, let me think for a minute.
NOTE TO READER:
This is not investment advice.  If you earn a STEEM, and need the 52 cents, go ahead and cash it out.
...but you have to promise that if it does surge in value over the next couple of years, and steemit adoption continues to increase, and you didn't expect that.. well.. what will you think?
P.S. Should I call her back, and let her know, that if she spends that same $25,000 on STEEM, she'd walk away with $625,000 if steem hits $13, which is an even bigger opportunity?